Expect Volatility! Will Call Sellers Win BANK NIFTY? - Pre-Market Analysis Report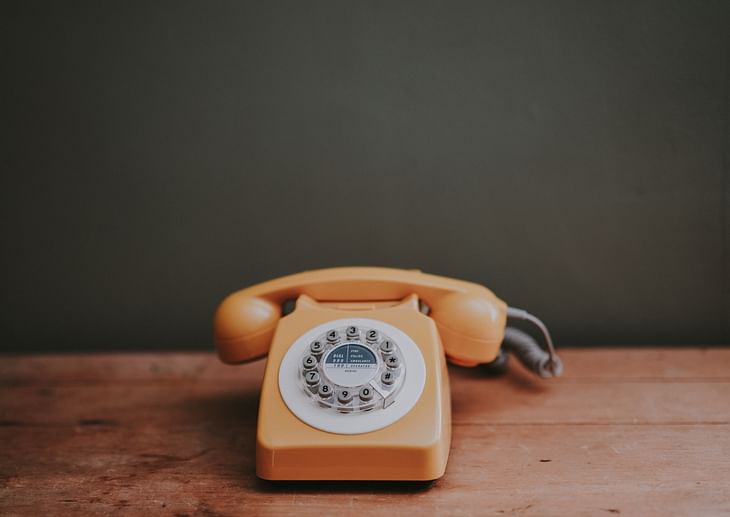 Here are some of the major updates that could move the markets today:
Banking and financial services, real estate, and auto sectors will be in focus around the RBI Interest Rate decision at 10 AM.
Stocks
ZEEL reported a 97% YoY fall in profit to Rs 3.87 crore due to exceptional losses. Revenue increased by 7.6% and subscription revenue also increased.
Axis Bank's board has approved for fresh capital infusion of Rs 1,612 crore in Max Life, taking total stake to over 19%.
Tata Power reported a 22% YoY increase in consolidated profit to Rs 972.5 crore.
Eicher has announced a partnership with Amazon. The e-commerce giant has committed to buying 1,000 electric trucks.
BSE reported 10x growth in consolidated profit to Rs 442.66 crore, due to a 5% stake sale in CDSL and other income. Revenue grew by 15.4% on-year to Rs 215.62 crore.
Major results today: Hero Motocorp, Manappuram, Grasim, LIC, Apollo Tyres, SAIL
What Happened Yesterday?
NIFTY started the day flat at 19,578. Yesterday's low was broken immediately and there was consolidation near 19,470. But after noon, a crazy rally was seen even crossing the day-high. NIFTY closed at 19,632, up by 61 points or 0.32%.
BANK NIFTY started the day flat at 44,973 and fell. Banks also rallied up in the second half and the index moved back up 400 points. However, the day's high was not broken. BANK NIFTY closed at 44,880, down by 83 points or 0.19%.
Even with the crazy moves, important levels were respected in the market.
What to Expect Today?
US markets closed in the red after high volatility. The European markets closed in green.
The Asian markets are trading mixed.
The U.S. Futures are trading in the green.
GIFT NIFTY is trading flat at 19,604.
All the factors combined indicate a flat opening in the market.
NIFTY has support at 19,617, 19,566, 19,530 and 19,438. We can expect resistances at 19,617, 19,658, and 19,720.
BANK NIFTY has support at 44,800, 44,520, 44,277 and 44,000. Resistances are at 44,900, 45,100, 45,229 and 45,472.
NIFTY has the highest call OI build-up at 19,800. The highest put OI build-up is at 19,500. PCR is at 1.09.
BANK NIFTY has the highest call OI build-up at 45,000. The highest put OI build-up is also at 45,000. PCR is at 0.71.
Foreign Institutional Investors net-bought shares worth Rs 644 crores. Domestic Institutional Investors net-sold worth Rs -597 crores.
INDIA VIX is at 11.14.
U.S. markets had a highly volatile day again but closed in the red again. Futures are in the green, there is a higher chance for our markets to open flat.
NIFTY technicals indicate consolidation with a bearish bias. There are once again heavy call sellers in the market.
Bank Nifty put sellers had exited positions even with the afternoon rally. This gives some breathing space for the index on the lower side. However, there are 4 lakh call contracts at 45,000. If the 45,100 is crossed, I expect a good rally in the index as FIIs have returned as buyers.
NIFTY's technical data is indicating bullishness, with a strong green candle yesterday. We will need to watch 19,650.
RBI Interest Rate Decision Today:
All eyes will be on the RBI Monetary Policy decision to be announced at 10 AM today by Shaktikanta Das. Expect some volatility around the time of the announcements.
2 factors will play out today: increased vegetable inflation and surplus liquidity in the banking system reaching a 14-month high(this leads to high inflation). But the expectation is that RBI will keep interest rate the same for now.
Just like we expected, Wednesday's trading session was a dhamaka. Today, it would be best to trade with levels and your strategy with strict stop-losses, rather than trying to predict where the market will go.
Follow along with Smart Money (NIFTY) and Piggy Bank (BANK NIFTY) trades. Follow along on the marketfeed app, or on our website for trades!
Ensure you tune in to The Stock Market Show at 7 PM on our YouTube channel. All the best for the day!
Post your comment
No comments to display