EU Lawmakers Pass Crypto Assets Regulation Bill - Top Crypto Updates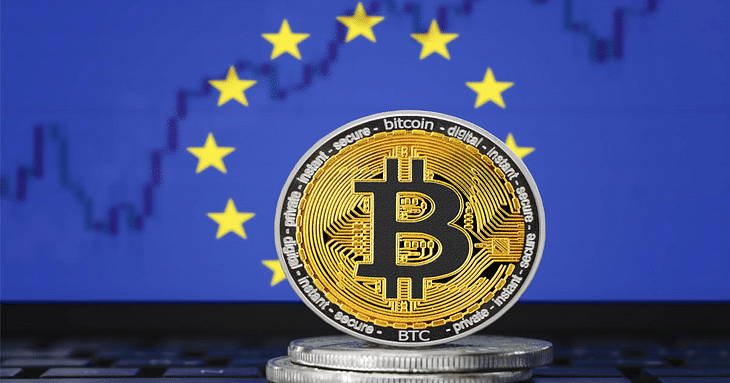 EU lawmakers pass Crypto Assets Regulation Bill
European Union lawmakers have signed the Markets in Crypto Assets Regulation (MiCA)— landmark legislation that hopes to regulate the digital asset space within the union. The MiCA bill asks those issuing crypto to publish a "crypto-asset white paper" containing information about their project.
The EU Parliament also passed an anti-money laundering bill that requests crypto transfers include data on the payer and payee. 
Crypto prices today: Bitcoin down 1.7%, ETH falls 2.8%
Bitcoin is currently trading at $19,090.06, a decline of 1.71% over the previous day. Ethereum is down 2.77% over the last 24 hours to $1,281.75. Solana fell 4.2% to $31.55, while Cardano is trading lower by 6.17% at $0.396. Avalanche (AVAX) fell 5.4% to $16.01. The global crypto market cap stands at $919.65 billion, a 2.39% decline over the previous day.
Portugal plans to impose 28% tax on crypto gains
The Portuguese government has proposed a new crypto tax policy that would take effect as part of its 2023 national budget. It will impose a 28% capital gains tax on cryptocurrency gains made within one year. However, gains realized after one year of holding the crypto assets will be exempt from such a tax. The government also intends to impose a 4% tax on any free crypto transfers.
Coinbase gets Singapore digital payment token license
The Monetary Authority of Singapore (MAS) has granted Coinbase in-principal approval for a digital payment token (DPT) license to operate in Singapore. The central bank has given out 17 in-principle approvals and licenses for DPT platforms under the Payment Services Act.
Bitcoin mining difficulty rises 14%, hits all-time high
Bitcoin mining difficulty hit a new all-time high of 35.61 trillion hashes on Monday, rising over 13.55% from the previous measure. New miners continue to join the network while existing miners ramp up their operations. The climbing difficulty comes in response to a total network hash rate of 257 exahashes per second (EH/s), which is near the record high that was reached last week. 
Post your comment
No comments to display