Equity Mutual Fund Inflows Hit 10-Month Low in August - Top Indian Market Updates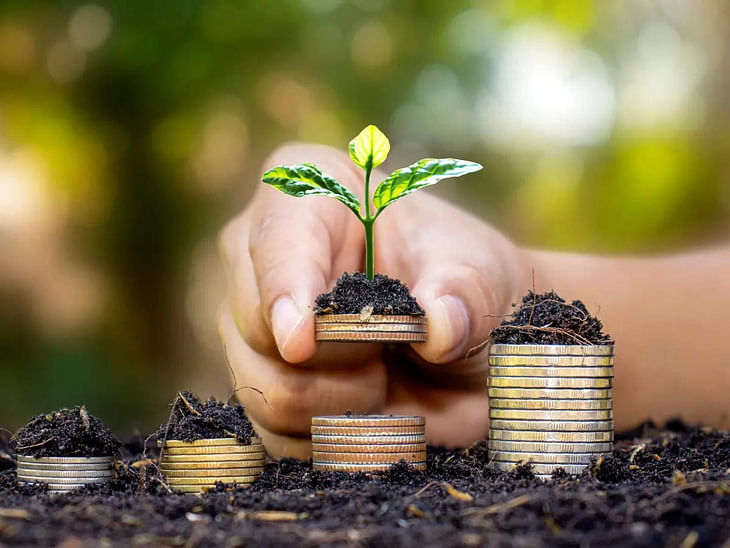 Here are some of the major updates that could move the markets on Monday:
Equity mutual fund inflows hit 10-month low in August
Data released by the Association of Mutual Funds in India (AMFI) showed that Inflows into equity mutual funds fell 31% YoY to ₹6,119.58 crore in August. Investors continued to withdraw money amidst rising interest rates and high inflation. The monthly Systematic Investment Plan (SIP) contribution stood at ₹12,693.45 crore in August, an all-time high.
The mutual fund industry's net assets under management (AUM) hit an all-time high of ₹39.33 lakh crore in August, increasing 7% YoY.
Read more here.
Govt clears PLI incentive of ₹53 crore for Dixon Tech
Dixon Technologies Ltd has become the first producer of mobile phones to get approval for the disbursement of incentives under the government's Production-Linked Incentive (PLI) scheme. The company will be eligible to receive ~₹53 crore for the first quarter of operation between October to December 2021 as an incentive on incremental sales. The incentive amount will be disbursed in the next few days.
Read more here.
India considers new coal imports as energy supply concern grows
Energy officials in India are considering whether further coal imports may be needed to avoid any power supply crunch. Stockpiles of coal at power plants have fallen about 11% since mid-August, meaning utilities have an average of 10 days' supply. This is well below the required levels of more than three weeks. Coal helps produce about 70% of India's electricity.
Read more here.
PVR to seek approval from shareholders, creditors on Oct 11 for merger with INOX
PVR has called a meeting of its shareholders and creditors on October 11 to seek their approval for its merger with INOX Leisure. The two entities announced the merger plan in March 2022, and the merged company will be called PVR Inox. However, the branding of existing screens will continue as PVR and INOX. The boards of both companies decided that the shareholders of INOX Leisure would receive 3 stocks of PVR for every 10 stocks of Inox they hold.
Read more here.
Zydus Lifesciences secures rights to market MonoFerric injection in India, Nepal
Zydus Lifesciences Ltd has secured rights to market MonoFerric injection in India and Nepal from Denmark-based Pharmacosmos A/S. The drug is used to treat iron deficiency in adult patients when oral iron preparations are ineffective. MonoFerric is available in over 30 countries (including the US and Europe), and over 28 million doses have been administered since launch.
Read more here.
Tata Group in talks to join an elite club of iPhone makers
Tata Group is in talks with Wistron Corp, a Taiwanese supplier to Apple Inc., to establish an electronics manufacturing joint venture as they seek to assemble iPhones in India. As per reports, Tata Group wants to tap Wistron Corp's expertise in product development, supply chain, and assembly. If successful, the pact could make Tata the first Indian company to build iPhones.
Read more here.
Lupin gets USFDA approval for generic used to cleanse colon
Lupin Ltd has launched the generic version of Suprep Bowel Prep Kit Oral Solution in the US after getting approval from the US Food & Drug Administration (USFDA). The drug is used for cleansing the colon as a preparation for colonoscopy. As per IQVIA MAT data, RLD Suprep Bowel Prep Kit had estimated sales of $202 million in the U.S during the 12 months ended July 2022.
Read more here.
Ashok Leyland signs pact with UK-based Libertine for powertrain technology
Ashok Leyland Ltd has signed an agreement with UK-based Libertine Holdings to evaluate the use of Libertine's technology platform for its commercial vehicle (CV) powertrains. Libertine is a developer of clean and fuel-flexible linear generator technology (LGT). Under the terms of the agreement, Ashok Leyland will explore the scope for LGT product development and demonstration within its CV portfolio.
Read more here.
PI Industries looks to buy promoter stake in Granules India: Report
As per a report by ET NOW, PI Industries is looking to acquire a promoter stake in Granules India. "Initial discussions between the two companies have already taken place," the report said. The promoters of Granules India have a 42% stake in the pharma company valued at ₹3,200 crore.
Read more here.
Post your comment
No comments to display