El Salvador Working on Digital Asset Issuance Law - Top Crypto Updates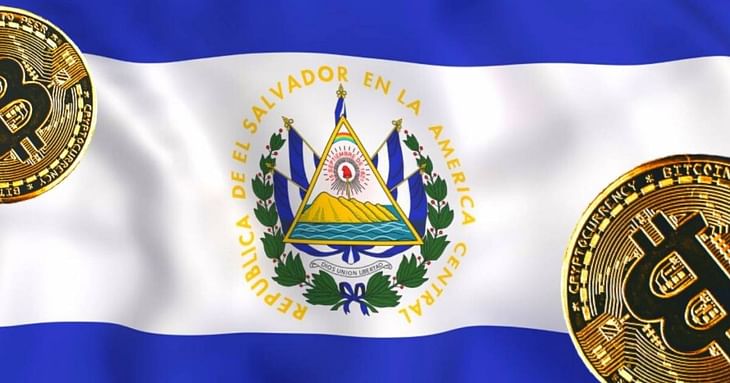 El Salvador prepares Digital Asset Issuance Law
El Salvador is working on a Digital Asset Issuance Law, which would facilitate operations/transactions with any crypto asset. The law would regulate the transfer operations of any digital asset and aims to promote the efficient development of the digital asset market and protect the interests of acquirers. El Salvador was the first country to declare Bitcoin as legal tender.
Crypto prices today: Bitcoin up 4.8%, ETH rises 6.5%
Bitcoin is currently trading at $16,476.92, an increase of 4.8% over the previous day. Ethereum rose 6.5% over the last 24 hours to $1,159.58. Solana surged 15% to $13.08, while Cardano is trading higher by 4.4% at $0.315. Avalanche (AVAX) rose 9.3% to $12.68. The global crypto market cap stands at $821.12 billion, a 5.31% increase over the previous day.
Bitpanda secures operating license in Germany
The German Federal Financial Supervisory Authority (BaFin) has granted the Crypto Custody and Proprietary Trading license to crypto asset firm Bitpanda. The license is based on a new regime introduced by the German financial regulator in January 2020. Bitpanda can now actively offer its services in Germany while creating a safe and fully regulated environment for crypto investment.
CoinMarketCap launches proof-of-reserve tracker for crypto exchanges
Crypto tracking website CoinMarketCap has introduced a proof-of-reserve feature for centralized crypto exchanges to improve transparency for crypto participants. The data is currently available for seven centralized crypto exchanges, including Binance, KuCoin, and Bitfinex.
CMC will provide info on the type of tokens in which the reserves are held. It also shows the addresses, balance, and value of assets in the associated wallets.
Magic Eden eyes gaming, brand NFTs
NFT marketplace Magic Eden said it will add support for NFTs minted on Polygon. The company sees Polygon as a major up-and-coming platform for NFT-powered video games and brand NFTs. Polygon enables significantly faster and cheaper transactions than Ethereum, making it an ideal option for projects that require large amounts of digital assets.
Post your comment
No comments to display