ED Flags Suspicious Activities by 16 Entities in Adani Case - Top Indian Market Updates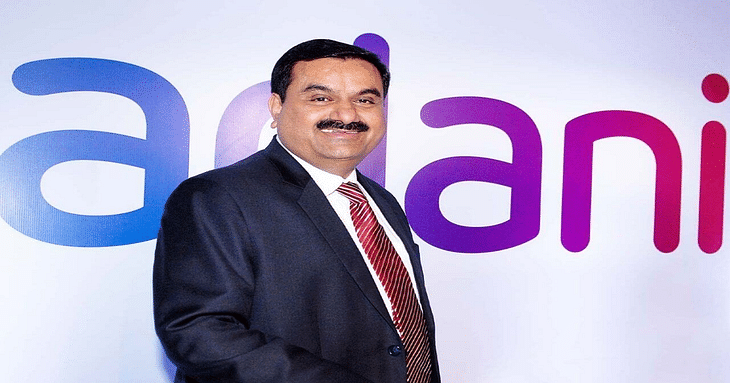 Here are some of the major updates that could move the markets tomorrow:
ED flags suspicious activities by 16 entities in Adani case
According to reports, the Enforcement Directorate (ED) has investigated links of an Indian private bank and 15 more entities in the case related to short selling of shares of Adani Group companies. This comes days after market regulator SEBI submitted the status of its probe in the Adani-Hindenburg Research matter to the Supreme Court.
Read more here.
SAT to hear Punit Goenka's appeal against SEBI order on Sept 8
The Securities Appellate Tribunal (SAT) directed market regulator SEBI to file its response by September 4 in an appeal filed by Punit Goenka, the promoter of Zee Entertainment Enterprises Ltd (ZEEL). The tribunal will now hear the matter on September 8. Goenka aims to contest SEBI's order that prevents him from taking up directorship or managerial roles in listed companies or their subsidiaries.
Read more here.
Titagarh Rail Systems secures ₹350-crore contract for Ahmedabad metro project
Titagarh Rail Systems Ltd (TRL) has received a letter of acceptance for a ₹350-crore contract from Gujarat Metro Rail Corporation (GMRC) for the design, manufacturing, supply, testing, commissioning and training of 30 standard gauge cars. The gauge cars are for the Ahmedabad Metro Rail Phase-II project. TRL is also involved in several other Metro rail projects in India.
Read more here.
YES Bank goes live with UPI interoperability on CBDC
YES Bank has gone live with Unified Payments Interface (UPI) interoperability on the Reserve Bank of India's (RBI) Central Bank Digital Currency (CBDC) app. With this move, users will now be able to scan any UPI QR code through the YES Bank Digital Rupee app and undertake transactions seamlessly.
Read more here.
Ramkrishna Forgings bags €8.25 million order in South America
Ramkrishna Forgings has secured an order worth €8.25 million (₹73.65 crore) to supply equipment to a client in the South American market. The company will supply front and rear axle components for the next five years. The Kolkata-based company is a leading supplier of rolled, forged, and machined products.
Read more here.
Strides Pharma arm gets USFDA nod for generic Mycophenolate Mofetil oral suspension
Strides Pharma Science's wholly-owned arm, Strides Pharma Global Pte. Ltd, Singapore, has received approval from the US Food & Drug Administration (USFDA) for generic Mycophenolate Mofetil for oral suspension. The drug is indicated for organ transplant patients to avoid rejection. The product will be manufactured at the company's facility in Bengaluru.
Read more here.
DGCA carrying out technical evaluation of two incidents involving IndiGo planes
The Directorate General of Civil Aviation (DGCA) is coordinating with IndiGo to carry out the technical evaluation of engine issues faced by the airline's two aircraft. Two flights of IndiGo (one from Kolkata to Bengaluru and another from Madurai to Mumbai) suffered engine issues on Tuesday. IndiGo's fleet is powered by Pratt & Whitney (P&W) engines, and several aircraft are on the ground.
Read more here.
Tata Power-DDL gets 3-year extension from DSIR for in-house R&D unit
Tata Power Delhi Distribution Ltd (Tata Power-DDL) has received a three-year extension till 2026 from the Department of Scientific and Industrial Research (DSIR) for its in-house R&D unit. TP-DDL is a joint venture between Tata Power and the Government of NCT of Delhi. DSIR is a part of the Ministry of Science and Technology, the Government of India.
Read more here.
NTPC approves Rs 15,530-crore investment for Lara Super Thermal Power Project Stage-II in Chhattisgarh
NTPC Ltd's board has approved an investment of ₹15,529.99 crore for the Lara Super Thermal Power Project, Stage II. The power station is situated in the vicinity of Lara village within the Pussore Taluk of Chhattisgarh's Raigarh district. It boasts a combined installed capacity of 1,600 megawatts (MW).
Read more here.
Fortis Healthcare expands footprint with Rs 225-crore acquisition of Medeor Hospital Manesar
Fortis Healthcare Ltd will acquire Medeor Hospital Manesar for ₹225 crore. The acquisition involves the procurement of both the Medeor Hospital Manesar asset and all moveable assets housed within the facility. This strategic move is aimed at expanding Fortis' presence in key geographic clusters. The Medeor Hospital Manesar is a multi-speciality healthcare facility in Sector 5 of IMT Manesar, Gurgaon, Haryana.
Read more here.
Post your comment
No comments to display