Downtrending Day! - Post-Market Analysis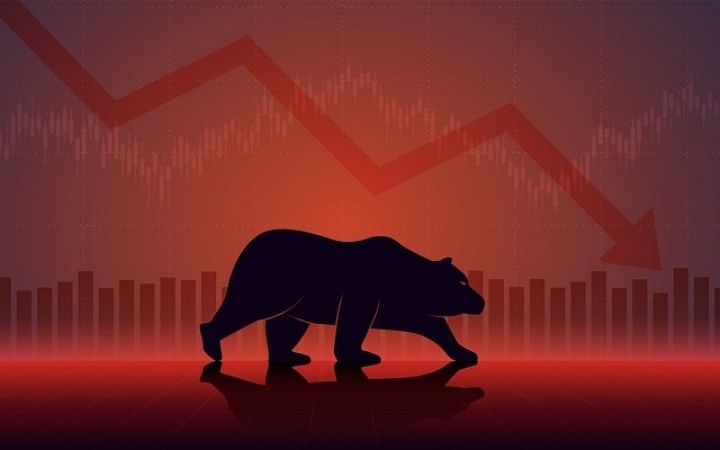 NIFTY started the day at 18,665 with a small gap-up of 21 points and moved down throughout the day. Initially, the index came down to the 18,600 support zone, tried taking support, but eventually fell, and the 18,580 level now acted as resistance. Nifty closed at 18,563, down by 71 points or 0.38%.
BANK NIFTY started the day at 44,045 with a gap-up of 50 points. Unlike Nifty, Bank Nifty looked a bit stronger. After the initial fall to yesterday's low, the index bounced back to the 44,200 resistance zones, consolidated and then broke down, but it didn't fall below today's low. BNF closed at 43,989, down by 6.25 pts or 0.01%.
All indices closed flat-to-red today. Nifty PSU Bank (-1.2%) fell the most.
Major Asian markets closed in the green (Japan's Nikkei closed 1.9% up!). European markets are currently trading in the red.
Today's Moves
IndusInd Bank (+2.1%) hit a new 52-week high and was NIFTY50's top gainer. The bank has been appointed as an authorised 'Agency Bank' by the Ministry of Finance, Govt of Madhya Pradesh.
HAL (+5.8%) surged to hit a fresh all-time high ahead of a board meeting to consider a stock split.
Hero MotoCorp (-2.2%) was NIFTY50's top loser.
HDFC Life (-2.05%) fell after Macquarie downgraded stocks in the insurance sector.
IEX (-10.1%) crashed after the Central Electricity Regulatory Commission decided to initiate market coupling.
Markets Ahead
A down-trending day amid heavy volatility! Nifty is below its support zone of 18,600, and that can act as immediate resistance. Bank Nifty is also below 44,200. Now, the major supports for Nifty are near 18,530 and 18,450 zones. In Bank Nifty, we can look into 43,800.
If these support levels are broken, the indices can give a good down move. It could even fall to 18,400 zones in Nifty and 43,400 zones in Bank Nifty.
On an hourly time frame, Nifty broke down from a major trendline and Bank Nifty is back to its consolidation zone of 44,200 and 43,400 area.
FIIs net sold for Rs 308.97 crore in the Indian markets today, while DIIs bought for Rs 1,245.51 crore.
The US Fed interest rate decision will be out on Wednesday! Do keep that in mind while trading in index options next week!
We deeply apologise for the delay in posting today's Post Market Report.
How did this week go? Are you in net profit/loss? Let us know in the comments section of the marketfeed app.
Post your comment
No comments to display