DoT Extends Telecom PLI Scheme by One Year - Top Indian Market Updates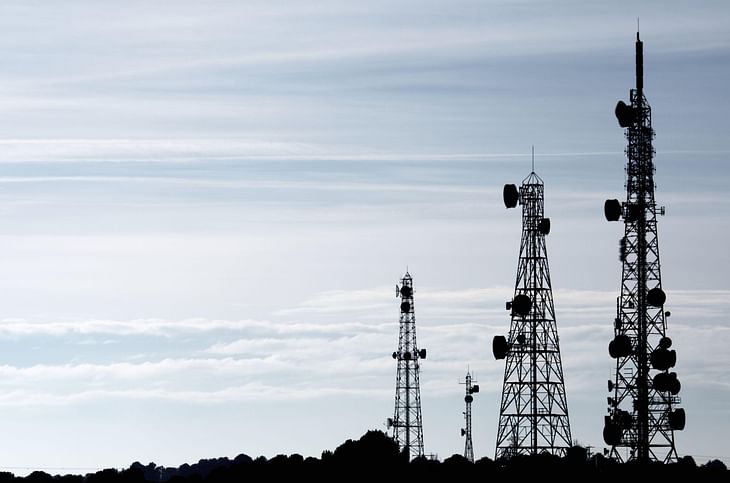 Here are some of the major updates that could move the markets tomorrow:
DoT extends telecom PLI scheme by one year
The Department of Telecommunications (DoT) has extended the production-linked incentive (PLI) scheme for telecom networking products by one year. It has raised the incentive rate by an additional 1%. The DoT has also amended the existing PLI scheme to include design-led manufacturing based on the proposal in the Union Budget 2022.
Read more here.
Apollo Hospitals to manage tertiary hospital in Bangladesh
Apollo Hospitals has entered into a partnership with Imperial Hospital Ltd (IHL) to operate and manage a 375-bed multi-specialty tertiary care hospital in Chittagong, Bangladesh. The state-of-the-art facility in Chittagong was built with support from the World Bank. It will be rebranded as Apollo Imperial Hospital.
Read more here.
Bajaj Finance partners with Worldline India for POS payments
Bajaj Finance Ltd (BFL) has partnered with France-based Worldline to develop point-of-sales (POS) payment solutions for its merchant network. BFL aims to enhance its relationship with both existing and new networks of merchant partners by providing POS terminals. The partnership will provide services like billing integrations, EMI offerings, data analytics, and fraud management services.
Read more here.
Adani Wilmar slashes edible oil prices by Rs 10 to pass on the benefit to its consumers
Adani Wilmar Ltd has cut edible oil prices by Rs 10 to pass on the benefit to its consumers. The maximum retail price (MRP) of Fortune refined sunflower oil's 1-litre pack was reduced from Rs 220 to Rs 210. The MRP of Fortune Soyabean and Fortune Kachi Ghani (mustard oil) oil 1-litre pack has been slashed from Rs 205 to Rs 195. The steep decline in oil prices comes after the central government reduced the import duties on edible oils, making them cheaper.
Read more here.
Birlasoft partners with Google Cloud to help enterprises accelerate digital transformation
Birlasoft Ltd has entered into a global partnership with Google Cloud to help enterprises accelerate their digital transformation journey. The two entities will fast-track cloud-enabled digital transformation strategy for Bestseller India, a part of Denmark-based fashion company BESTSELLER. Birlasoft will bring end-to-end cloud adoption capabilities, which will be complemented by Google Cloud's engineering capabilities and domain expertise.
Read more here.
Hinduja Global Solutions to launch a new delivery centre in Mysuru
Hinduja Global Solutions Ltd (HGS) has announced plans to open a new delivery centre in Mysuru, Karnataka. The company plans to hire up to 400 people in the area by October 2022 to scale up its operations at the new facility. In the initial stage, the Mysuru centre will provide international non-voice operations and back-office services to a US client. HGS is a business process management (BPM) firm based in Bengaluru.
Read more here.
India faces slow growth, but low risk of stagflation: Finance Ministry
In its monthly economic report, the Finance Ministry said the Indian economy faces a low risk of stagflation than other nations due to cautious stabilisation policies. [Stagflation is a period of low growth and high inflation.] However, there is an upside risk to the gross budget deficit due to recent cuts in excise duties and spending on welfare subsidies. The report further states that the monetary policy of the Reserve Bank of India (RBI) is fully dedicated to taming inflationary pressures in the economy.
Read more here.
Vedanta puts on sale its Sterlite copper smelting plant in Tamil Nadu
Vedanta Ltd has placed its Sterlite copper smelting plant at Thoothukudi, Tamil Nadu, on sale after facing a lot of hurdles in reopening the unit. The plant was forced to close in 2018 following a Tamil Nadu Pollution Control Board's order over environmental concerns. The Tuticorin plant has been catering to 40% of the national demand for copper and has played an integral role in India's self-sufficiency in copper.
Read more here.
KEC International secures new orders worth Rs 1,092 crore
KEC International Ltd has received new orders worth Rs 1,092 crore across its various businesses. Its transmission and distribution (T&D) business has bagged orders for projects in India, the Middle East and the Americas. The civil business has also secured an order for residential, industrial, and defence segments in India.
Post your comment
No comments to display