Diwali Rally in Nifty? - Post-Market Analysis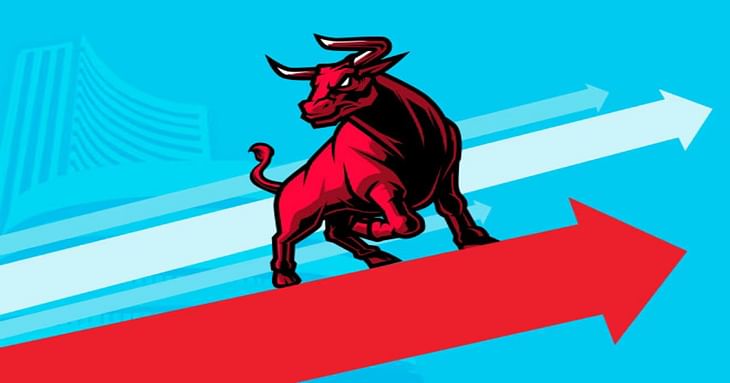 NIFTY started the day at 19,345 with a gap-up of 115 points (near the 50% Fibonacci rejection levels). After facing initial resistance at 19,380 levels, the index fell to 19,310. The earlier resistance acted as support. Then, Nifty gradually continued the up-move to 19,420 levels. Nifty closed at 19,411, up by 181 points or 0.94%.
BANK NIFTY (BNF) started the day at 43,627 with a big gap-up of 310 points. There was an immediate sell-off to 43,400 levels. But the earlier resistance now acted as support, and the index moved up till the opening levels. BNF closed at 43,619, up by 301 points or 0.7%.
All indices except Nifty PSU Bank (-1.09%) closed in the green. Nifty Metal (+1.36%), Nifty Pharma (+1.28%), and Nifty Realty (+1.2%) moved up the most.

Major Asian markets closed well in the green (Japan's Nikkei rose nearly 2.3%). European markets are currently trading mixed.
Today's Moves
Divi's Labs (+4.6%) was NIFTY50's top gainer despite reporting a 29% YoY fall in net profit to ₹348 crore in Q2.

Shares of Aarti Industries (+10.7%) surged as investors cheered the management's positive commentary and improved sequential performance in Q2.

JK Cements (+8.6%) moved up with strength after the cement manufacturer posted robust Q2 results yesterday.
SBI (-0.66%) was NIFTY50's top loser.
Krsnaa Diagnostics (-6.04%) fell sharply after the diagnostic company's net profit declined 32% YoY to ₹10.5 crore in Q2 due to higher operational expenses.
Markets Ahead
The Indian stock market has been showing a consistent pattern lately. It opened with a gap-up and either continued to rise or remained steady for the last three trading sessions. The markets have now closed above significant Fibonacci levels – 50% at 19,300 in Nifty and 43,400 in Bank Nifty.
This suggests a potential shift in the market trend to bullishness. However, there's a concern regarding the increase in India VIX, which has risen by 2% despite the upward movement. So, it's important to be cautious in case the market experiences a downturn tomorrow.
Nifty: A breakout from 19,420 may take the index up to 19,500, which will be the next major resistance to watch out. Meanwhile, the immediate support for Nifty is near 19,360 levels. A breakdown from there could take Nifty down to 19,300 and 19,240 levels.
Bank Nifty: The major resistance for BNF is near 43,700 levels. A breakout from there might take the index up to 43,900 and 44,000 levels. On the other hand, the immediate support for the index is near the 43,500 round levels. A breakdown from there may take the index down to 43,300 and 43,000.

Key resistance levels are being breached mainly due to the gap-ups, and we haven't seen much intraday price action to reach our targets. As long as the market remains above these resistance levels, it may be a good strategy to buy on dips. However, if an unexpected gap-down occurs in the coming days, you may consider selling when the market rises.
What levels are you watching out for FIN NIFTY expiry tomorrow? Let us know in the comments section below!

Please join The Stock Market Show at 7 PM on our YouTube channel.
Post your comment
No comments to display