Disney to Sign Multibillion-Dollar Deal With Reliance - Top Indian Market Updates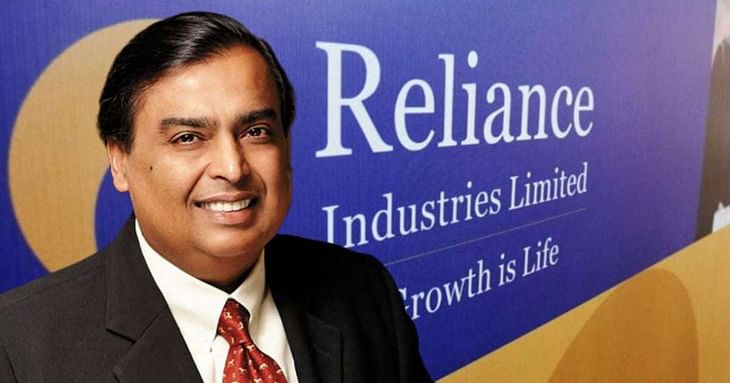 Here are some of the major updates that could move the markets on Wednesday:
Disney to sign multibillion-dollar deal with Reliance Industries
Reliance Industries Ltd (RIL) is set to acquire Walt Disney Co's (WDC) India operations in a cash and stock deal. WDC may sell a controlling stake in the Disney Star business, which it values at around $10 billion (~₹83.1 crore). RIL views the assets at between $7 billion to $ 8 billion. The acquisition could be announced as early as next month as some of Reliance's media units merged into Disney Star.
Read more here.
Torrent Pharma Q2 Results: Net profit rises 24% YoY to ₹386 crore
Torrent Pharma posted a 24% YoY increase in net profit to ₹386 crore for the quarter ended September (Q2 FY24); beating street estimates. The pharma company posted a net profit of ₹312 crore in Q2 last year. Its total revenue rose 16.1% YoY to ₹2,660 crore in Q2 FY24. EBITDA stood at ₹825 crore, up 36.2% YoY.
Read more here.
Lupin gets USFDA nod to market generic antifungal tablets
Lupin Ltd has received approval from the US Food & Drug Administration (USFDA) to market its generic Fluconazole tablets. The drug is used to treat fungal infections. The product will be manufactured at Lupin's Pithampur facility in Madhya Pradesh. According to IQVIA MAT July 2023 data, the drug had an estimated annual sales of $43 million in the US.
Read more here.
Mahindra Holidays Q2 Results: Net profit falls 48% YoY to ₹21 crore
Mahindra Holidays & Resorts India Ltd (MHRIL) reported a 48% YoY decline in net profit to ₹21 crore for the quarter ended September 2023 (Q2 FY24). Net profit stood at ₹40.9 crore in the same period a year ago. Its total revenue rose 10% YoY to ₹655 crore in Q2 FY24. EBITDA stood at ₹136 crore, up 17% YoY.
Read more here.
ONGC wins bid to acquire PTC's wind power unit for ₹925 cr
Oil and Natural Gas Corporation (ONGC) has won a bid to acquire PTC India Ltd's wind power unit for ₹925 crore as part of its renewable energy portfolio expansion. ONGC already has 189 MW of renewable energy capacity and aims to reach 10 GW by 2030. The acquisition, which has a renewable energy portfolio of 288.8 MW, is subject to the approval of PTC's shareholders.
Read more here.
Consumer court asks ICICI Bank to pay ₹77,000 for denying reward points
ICICI Bank has been instructed by the District Consumer Disputes Grievance Redressal Commission to pay ₹77,000 to a man from Chennai. The payment is compensation for the denial of reward points by the bank. The bank will pay ₹41,691 in reward points and an additional ₹35,000 for the deficiency in service, compensation for mental agony, and mental agony.
Read more here.
Adani Power close to taking over Coastal Energen for ₹3,440 crore
Adani Power won a bid to take over bankrupt power company Coastal Energen for ₹3,440 crore. The interest in Coastal Energen (which is undergoing corporate insolvency) is mainly because it is among a few operational power plants for sale. Jindal Power, who also bid for the company, quit the auction.
Read more here.
IPCA Labs' Ratlam facility gets favourable FDA classification
The USFDA has classified IPCA Laboratories Ltd's' Ratlam facility as 'Voluntary Action Indicated' (VAI) in its Establishment Inspection Report (EIR). A VAI is generally issued when the response from a plant to certain observations appears satisfactory to the regulator. The facility manufactures Active Pharma Ingredients (APIs). VAI is the second-best classification that a plant can get from the USFDA.
Read more here.
Aurobindo Pharma's arm gets USFDA nod for testosterone cypionate injection
Aurobindo Pharma's wholly-owned subsidiary, Eugia Pharma Specialties, has received the final approval from USFDA to manufacture and market the testosterone cypionate injection. This is bioequivalent and therapeutically equivalent to the reference listed drug, depo-testosterone injection. According to IQVIA data, the approved product has an estimated market size of $226.8 million for the 12 months ending August 2023.
Read more here.
BSE revises F&O turnover charges from Nov 1
Bombay Stock Exchange (BSE) has revised transaction charges in the equity derivatives segment, with effect from November 1, 2023. According to a BSE notice, these changes will primarily be levied on S&P BSE Sensex Options, particularly the nearest or immediate expiry contracts. The new transaction fee structure is based on the incremental billable monthly turnover (premium value).
Read more here.
Adani Ports incorporates new subsidiary
Adani Ports & Special Economic Zone Ltd (APSEZL) has incorporated a wholly-owned subsidiary company, "Udanvat Leasing IFSC Limited." It is involved in the business of owning and leasing aircraft. The new company is situated in GIFT City, Gandhinagar, and is yet to commence operations.
Read more here.
Post your comment
No comments to display