Disney Star Sublicenses ICC Men's TV Rights to ZEEL - Top Indian Market Updates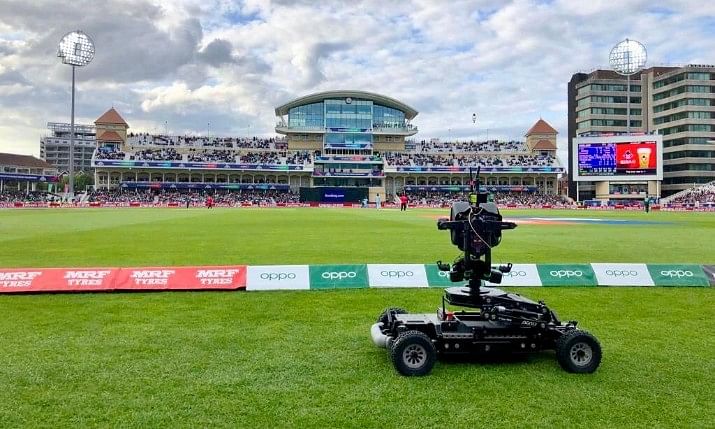 Here are some of the major updates that could move the markets on Thursday:
ZEEL, Disney Star sign licensing pact for ICC Men's TV rights
Disney Star has sub-licensed the television rights of the International Cricket Council's (ICC) Men's tournament to Zee Entertainment Enterprises Ltd (ZEEL) for four years. This association enables ZEEL to be the exclusive TV rights holder of ICC men's events, including two ICC Men's T20 World Cups (2024, 2026), ICC Men's Champions Trophy (2025), ICC Men's Cricket World Cup (2027), and key ICC Under-19 events.
Read more here.
Nazara Technologies acquires WildWorks game studio
Nazara Technologies Ltd announced the acquisition of US-based children's interactive entertainment company WildWorks for $10.4 million (~₹82.75 crore). The company will acquire 100% of WildWorks and its intellectual property (IP) from existing shareholders in an all-cash transaction. WildWorks is a game development studio focused on gamified early learning for 8-12-year-olds. Its mobile apps have attracted over 150 million players in the past decade.
Read more here.
EoI for IDBI Bank stake sale likely next month: Report
As per a PTI report, the Indian government is likely to issue Expression of Interest (EOIs) for selling a stake in IDBI Bank next month. The discussions between the Centre and RBI are at the final stages. The Cabinet Committee on Economic Affairs had given in-principle approval for strategic disinvestment and transfer of management control in IDBI Bank in May 2021. Currently, the Indian government holds a 45.48% stake in the bank. Life Insurance Corp of India (promoter) owns a 49.24% stake.
Read more here.
Shriram Transport to raise ₹5000 crore in second half of FY23
Shriram Transport Finance Company Ltd plans to raise an additional ₹5000 crore ($627.20 million) in the second half of the financial year to fund growth opportunities. Most of the fund-raising is likely to be via non-convertible debentures (NCDs) with a maturity of 3 years. In December 2021, the commercial vehicle financier announced a merger with promoter Shriram Capital and Shriram City Union Finance, which is expected to be completed by October.
Read more here.
OMCs stare at losses in Q2, government unlikely to get any dividend: Report
According to an ET NOW report, Oil Marketing Companies (OMCs) in India are likely to record losses in the July-Sept quarter (Q2), which may affect the government's share of dividends. During the period of rising international crude oil prices a few months ago, Indian fuel retailers were losing ₹20-25 per litre on diesel and ₹14-18 a litre on petrol. These losses have been cut short by the fall in oil prices.
Read more here.
Hero MotoCorp launches first Xpulse Xperience centre
Two-wheeler manufacturer Hero MotoCorp Ltd has inaugurated the first of its 'Xpulse Xperience Centre' in India. The centre is designed to provide an off-road bike training experience to Xpulse 200 4V owners and enthusiasts. The Xpulse Xperience Centre will have trainers and a curriculum focused on building the skills, knowledge, and personality required to be an expert off-road rider.
Read more here.
Granules India gets USFDA approval for diarrhea drug
Granules India Ltd has received approval from the US Food & Drug Administration (USFDA) for Loperamide Hydrochloride and Simethicone Tablets. The drug is indicated to relieve symptoms of diarrhea, bloating, pressure, and cramps. As per IQVIA MAT data, the generic version of the tablets had sales of $60 million (~₹477.5 crore) during the most recent twelve months.
Read more here.
Central Bank of India enters into co-lending partnership with Shapoorji Pallonji Finance
Central Bank of India has entered into a strategic co-lending partnership with Shapoorji Pallonji Finance (SPF) to offer loans to micro, small & medium enterprises (MSMEs) borrowers at competitive rates. Under this pact, SPF will originate and process MSME proposals under the priority sector as per jointly formulated credit parameters and eligibility criteria. Central Bank of India will take 80% of the MSME loans into its books under mutually agreed terms.
Read more here.
Glenmark Pharma's partner Hikma launches specialty drug Ryaltris in US
Glenmark Pharma's partner Hikma Pharmaceuticals has launched its specialty nasal spray Ryaltris in the US. Ryaltris is used to treat symptoms of seasonal allergic rhinitis (SAR) in adults and pediatric patients 12 years and older. Glenmark developed the drug, while Hikma will commercialise it in the US market.
Post your comment
No comments to display