DHFL Promoters Booked in Rs 34,615 crore Bank Fraud Case - Top Indian Market Updates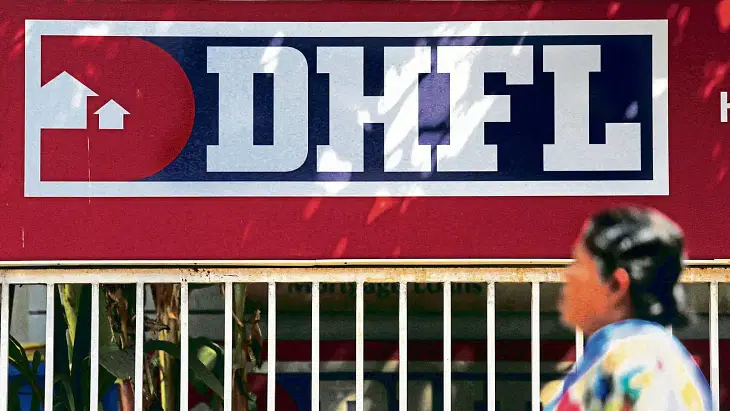 Here are some of the major updates that could move the markets tomorrow:
DHFL promoters booked in Rs 34,615 crore bank fraud case
The Central Bureau of Investigation (CBI) has registered a fresh case against DHFL promoters Kapil and Dheeraj Wadhawan for defrauding a consortium of banks led by Union Bank of India for Rs 34,615 crore. It is the biggest bank fraud case registered by CBI. The agency is carrying out searches at 12 locations in Mumbai at the premises of the accused.
Read more here.
Delhivery to expand infra in Mumbai, Bengaluru
Delhivery Ltd has announced plans to expand its infrastructure in Bhiwandi (Greater Mumbai) and Bengaluru to enhance its processing capacity to cater to demand from the southern and western regions of India. The company will collaborate with Welspun on a 7 lakh sq. ft. mega-gateway facility in Mumbai. It is also partnering with GMR Group for an over 1-million sq. ft. facility in Bengaluru.
Read more here.
NSDL looking to raise Rs 4,500 crore via IPO
National Securities Depository Ltd (NSDL) is eyeing to raise Rs 4,500 crore through an initial public offering (IPO). It is India's first and biggest depository services company. As of May 31, 2022, NSDL managed more than 2.76 crore investor accounts with a Demat custody value of Rs 297.55 lakh crore. The company has more than 89% market share in terms of Demat asset value. 
To learn more about depositories, click here.
Read more here.
Kalpataru Power secures orders worth Rs 2,290 crore
Kalpataru Power Transmission Ltd and its subsidiaries have secured new orders worth Rs 2,290 crore. These include orders from international markets in the power transmission business of Rs 1,416 crore. The company has also won orders for the construction of an elevated viaduct and five elevated stations of the Kanpur Metro Rail Project, civil works for a data centre, and buildings & factories projects across India totaling Rs 874 crore.
Read more here.
GAIL to venture into gas liquefaction retail sales
GAIL (India) Ltd plans to liquefy natural gas for easy transportation and sale in areas that are not connected with pipeline grids. It has placed orders for two small-scale liquefaction skids capable of producing LNG on a pilot basis. These plants will help in the distribution of natural gas through liquefaction in new city gas distribution areas and liquefaction of gas at isolated fields. It will also support the establishment of LNG fueling stations.
Read more here.
Macrotech Developers to provide warehousing space to Skechers near Mumbai
Realty firm Macrotech Developers Ltd will provide 1.1 million square feet of warehousing space to Skechers at Palava near Mumbai. Skechers is a global athletic footwear and apparel brand. The first phase of Skechers' national distribution centre (NDC) will be delivered in mid-2023. It will be the second-largest NDC for Skechers in Asia and is likely to be one of the tallest warehouse structures in India.
Read more here.
Vodafone Idea to raise Rs 436 crore from Vodafone Group
Vodafone Idea Ltd's board has approved a proposal to raise Rs 436.21 crore through the preferential issue of equity shares or warrants to its UK-based parent firm, Vodafone Group. In case the funds are raised via allotment of equity shares, the issue price will be Rs 10.20 per share. In the case of warrants, the issue price will be Rs 10.20, and 100% of the issue price will be paid upfront at the time of subscription of warrants.
Read more here.
Jio-bp to power EV charging stations at Nexus malls across 13 cities
Nexus Malls has partnered with Jio-bp for the rollout of EV charging stations and battery swapping stations across 17 malls in 13 cities. Jio-bp is a fuel and mobility joint venture between Reliance Industries Ltd and UK-based bp. As part of this partnership, Jio-bp will install 24x7 charging infrastructure for two and four-wheeler EVs at Nexus malls.
Read more here.
Carlyle acquires 24% stake in Bharti Airtel's Nxtra for Rs 1,788 crore
CA Cloud Investments, an affiliate of US-based Carlyle Group, has completed the acquisition of a 24.04% stake in Bharti Airtel's subsidiary Nxtra Data. The Indian teleco will continue to hold the remaining stake in the data centre company. Nxtra Data provides data centre colocation services through its 10 data centres across India.
Read more here.
Post your comment
No comments to display