Demat Accounts in India Cross 10 Crore Mark - Top Indian Market Updates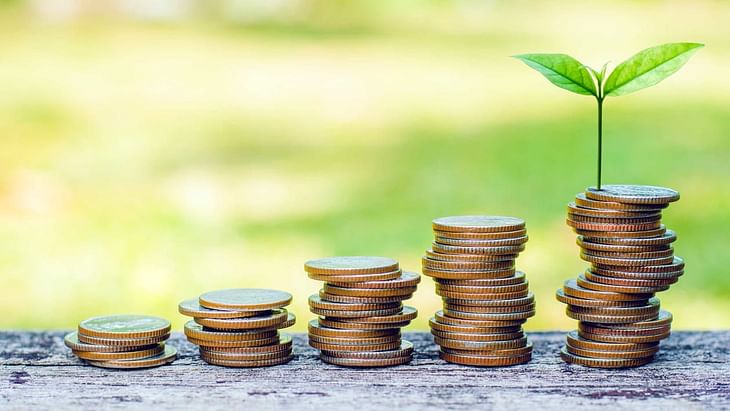 Here are some of the major updates that could move the markets tomorrow:
Demat accounts cross 10 crore mark in August
The total number of Demat accounts in India crossed the 10 crore mark in August 2022. In August alone, over 7 crore active Demat accounts were registered. CDSL operated 7.16 crore Demat accounts with total assets under custody (AUC) of ₹38.5 lakh crore as of August, while NSDL had 2.89 crore accounts with AUC of ₹320 lakh crore. The culture of equity investing is slowly and steadily picking up in India, especially in Tier-2 and Tier-3 cities.
Read more here.
Blue Star secures two orders worth ₹390 crore from BMRCL
Blue Star Ltd has secured two orders from Bangalore Metro Rail Corporation Ltd (BMRCL) for the upcoming Pink Line of Bangalore Metro Rail Project Phase-II. The first order, worth ₹203 crore, is a turnkey project including maintenance works for Tunnel Ventilation System (TVS) and Environmental Control System (ECS) for six underground stations and associated tunnel sections.
The second order, worth ₹187 crore, is a turnkey project for Electrical & Mechanical (E&M) works for five underground stations and five elevated stations.
Read more here.
Suzlon secures 180.6 MW wind energy project from Sembcorp's arm
Suzlon Energy Ltd has secured an order to set up a 180.6 megawatts (MW) wind energy project from Singapore-based Sembcorp's arm Green Infra Wind Energy Ltd. The company will install 86 Wind Turbine Generators (WTGs) with a Hybrid Lattice Tubular (HLT) tower and a rated capacity of 2.1 MW each. The project is located at Bagalkot, Karnataka, and is expected to be commissioned in 2024.
Read more here.
Saregama launches feature phone with pre-loaded Hindi songs
Saregama India Ltd has launched Carvaan Mobile, a keypad feature phone with 1500 preloaded Hindi songs and two screen sizes, priced at ₹2490 and ₹1990, respectively. This is the first feature phone from the music brand. The mobile is available across retail markets and e-commerce platforms such as Amazon, Flipkart, and saregama.com. Saregama also sells Carvaan, a digital audio player with preloaded songs.
Read more here.
Kalpataru Power wins orders worth ₹1,345 crore
Kalpataru Power Transmission Ltd (KPTL) and its international units have secured orders worth ₹1,345 crore. The company has won orders in India and overseas markets in the transmission and distribution (T&D) business. It has also received orders for pipeline laying and metro rail electrification works in India.
Read more here.
Quiklyz to expand presence in the electric mobility leasing space
Quiklyz has announced its expansion plans in the electric mobility leasing space. The company will now offer customized leasing and subscription solutions for electric three-wheelers (3W) and four-wheelers (4W) to its partners. It has financed over 1000 electric vehicles over the past 12 months, including passenger vehicles and 3Ws. Quiklyz is the new-age vehicle leasing and subscription business of Mahindra & Mahindra Financial Services Ltd.
Read more here.
Paytm reports 72% YoY growth in merchant payment volume
Digital payments platform Paytm reported a 72% YoY growth in gross merchandise value (GMV) to ₹2.10 lakh crore for the two months ended August 2022. [GMV is the value of total payments made to merchants through app transactions or payment solutions.] The company distributed 6 million loans during the same period. The average monthly transacting users (MTU) grew 40% YoY to 7.88 crore during July-August 2022.
Read more here.
Blue Jet Health files papers for ₹1,800-crore IPO
Specialty pharmaceutical and healthcare ingredient company Blue Jet Healthcare filed its Draft Red Herring Prospectus (DRHP) with market regulator SEBI for an initial public offer (IPO). The public issue is entirely an offer-for-sale (OFS) of up to 21.7 million shares by the promoters and other shareholders, aggregating to ₹1,800 crore.
Meanwhile, SEBI has given approval to Concord Enviro Systems (an environmental engineering solutions firm) to raise funds via an IPO.
Read more here.
Canara Bank hikes benchmark lending rate by up to 0.15%
Canara Bank has raised its benchmark Marginal Cost of Funds Based Landing Rate (MCLR) by up to 0.15%, a move that will make loans costlier. The one-year MCLR will be 7.75% from Wednesday onwards, compared to the existing rate of 7.65%. This rate is used to fix most consumer loans such as auto, personal, and home loans. [MCLR is the lowest interest rate that a bank can offer.]
Read more here.
RIL to acquire 79.4% stake in SenseHawk for $32 million
Reliance Industries Ltd (RIL) has entered into definitive agreements with US-based SenseHawk Inc. to acquire a 79.4% stake in the company for $32 million (~₹255.5 crore). SenseHawk is an early-stage developer of software-based management tools for the solar energy generation industry. It helps accelerate solar projects from planning to production by helping companies streamline processes and use automation.
Read more here.
Post your comment
No comments to display