Delta Corp: A Stock for Long-Term?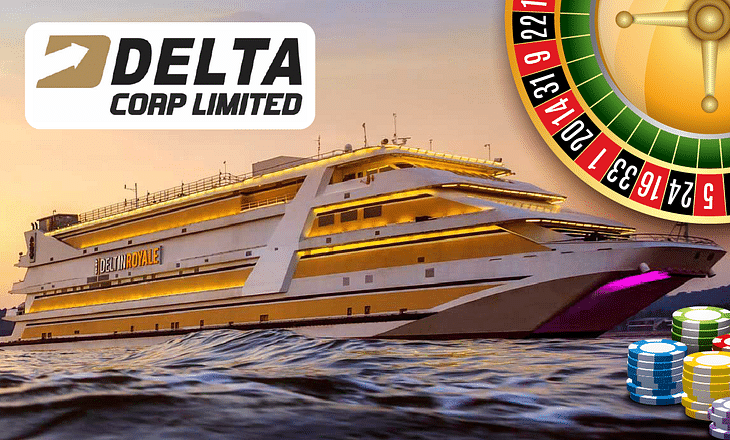 The largest casino operator in India, Delta Corp, recently announced that they have won approval to build the first land-based integrated resort in Goa. In fact, Delta Corp also stated that they aim to build this resort one of its kind in the entire nation which can attract tourists from worldwide. But what exactly is Delta Corp's business? Is gambling even allowed in India? Let's dig deeper and understand about this interesting company.
About Delta Corp
Imagine you being part of a company which is engaged in the business of casino and gaming. How cool is that! Delta Corp Limited is the only such company present in Indian Stock market. It was incorporated on November 5 1990.They operate casinos in two states, Goa and Sikkim. Currently, the company holds three of the six offshore gaming licenses issued in Goa, one land-based casino in Goa and one in Sikkim.
Deltin Royale (Goa): It is India's largest live offshore gaming vessel. This ship consists of 118 tables, 60 slot machines and 950 gaming positions. It also hosts Royale Poker Room (India's largest dedicated Poker room), Vegas (entertainment restaurant) and Whiskys (an exclusive lounge). Apart from this, it offers private gaming suites to selected guests.
Deltin JAQK (Goa): It is another leading live offshore gaming casino. JAQK comprises 50 gaming tables and 450 gaming positions. It hosts a playroom for children, 2 VIP suites, VIP gaming areas and an Aquabar.
Deltin Caravela (Goa): Caravela was India's first offshore casino. It is also India's only floating hotel with a casino inside.
Deltin Suites Casino (Goa): All the above three casinos were off-shore. Deltin Suites is Delta Corp's only onshore gaming casino, started in December 2015.
Apart from them, Delta Corp operates Deltin Denzong Casino in Sikkim and Deltin Daman Casino in Daman. The company follows a growth strategy where they believe that gaming and hospitality go hand-in-hand. They own two hotels and a Villa in Goa and one hotel in Daman. They aim to provide a holistic experience by attracting not only gamers but tourists and families as well.
Online Gaming
Apart from casinos, Delta Corp has spread its wings in online gaming as well. They own and operate three online gaming portals. These are Adda52.com, Adda52rummy.com and LeagueAdda.com.
Through the acquisition of these portals, they have tried to establish their presence in the online gaming business. The major reason behind this move is to reach out to a larger customer base and involve them in the field of gaming. Adda52.com is an online poker platform. Currently, it holds the number one position in the online poker business in India. As the name suggests, Adda52rummy.com is the online platform for the game of Rummy. The third and last portal, LeagueAdda.com, offers fantasy gaming for the sports of cricket, football and kabaddi.
Delta Corp firmly believes online gaming is there to stay with us for a long time. With the advent of smartphones which can offer amazing gaming experiences, India will be a great market to tap in this segment. The Company also reports that India has seen a huge increase of 31% in the total online gamers in 2019 to reach around 365 million. The industry expects this number to reach 450 million-mark by 2022. The talks of 5G and foldable smartphones in the future will only fasten this growth.
Goa and Gambling
Gambling has always been a hot topic to debate on, especially in a country like India where "gambling" is referred to as a bad addiction. Gambling is a state subject. It is up to the state to formulate laws for gambling activities. Goa was the first state in India to legally allow gambling with some restrictions. Other than Goa, two more states allow casinos to open. These other two states are Sikkim and Daman.
DeltaCorp's Financials
Delta Corp reported revenue worth Rs 968.44 crore in FY20 compared to Rs 1,010.05 crore in the year before. This small fall can be largely attributed to the increasing cases of coronavirus worldwide. This imparted a fear in the mind of tourists and prompted them to hold back at their place. Also, two of Delta Corp casino vessels, Deltin JAQK and Deltin Caravela, went for dry-docking due to the nation-wide lockdown. The two casino vessels were not operational for 20 days and 15 days respectively due to lockdown.
As some of their assets were not in operation for a few days, they reported a year-on-year (YoY) decline in EBITDA and Profits. EBITDA for FY20 was calculated to be Rs 309.13 crore against Rs 350 crore in FY19. Profit after tax fell from Rs 196.76 crore to Rs 185.63 during the same period. A financial snapshot for better understanding is attached below.
Even though offline gaming was hit hard due to the fears of virus and lockdown, Delta Corp's online gaming segment continued to grow. Online gaming generated total revenue of Rs 162.14 crore for FY20. This is almost 10% higher than what they reported previous fiscal year. The main positive about the online gaming business is that there was a massive jump in operating margin numbers. The operating margin significantly improved from 18% to 26%. Better the operating margin, higher the profits a company can accumulate from a given revenue number.
Conclusion
"During its journey, the Company has always shown grit and courage to overcome and prevail challenges and emerge stronger." These powerful words are spoken by Delta Corp's chairman, Mr Jaydev Mody.
There was a marginal dip in numbers reported in FY20. Due to the lockdown and several restrictions on national and international travel, FY21 might be difficult for the company as well. But a small blip due to external factors cannot take away the attraction which Delta Corp possesses. These are one of a kind companies which exist in the market. And, companies like Delta Corp are often closely tracked by investors. India's young population likes to be associated with a luxury lifestyle, gaming and parties.
How many times have we heard the youth making plans for a trip to goa? Taking all this into account, coronavirus may have caused a slight break in the company's operations. But if the government continues to support the gaming and entertainment industry, companies like Delta Corp are set to thrive in future.
What are your views on Delta Corp? Let us know in the comments down below! Until next time.
Post your comment
No comments to display