Debt Funds and Franklin Templeton Meltdown.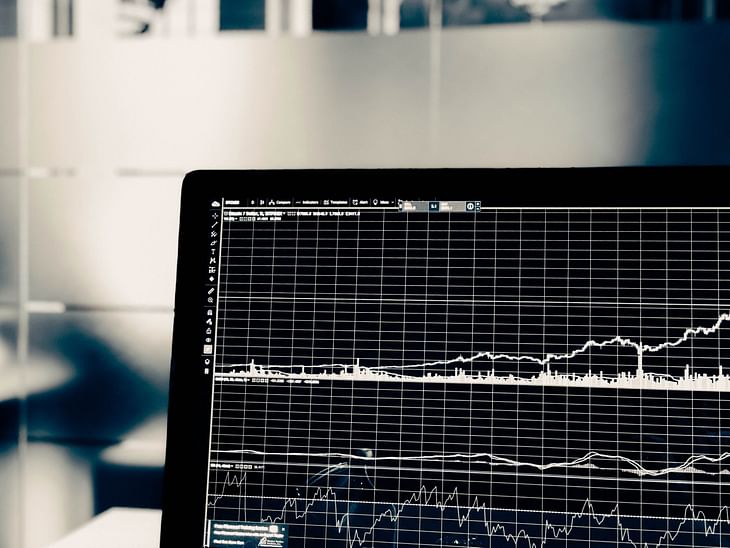 On 23rd April 2020, Franklin Templeton announced the shut down of its six Debt Mutual Funds with Rs.26000 Crore Asset Under Management(AUM) due to pressure and lack of liquidity in the bond market. Just after it shut shop it managed to secure liquidity of Rs 1,964 crore from its investments. The six debt mutual funds were:
What is a Debt Fund?
A debt mutual fund is a fund which invests a majorly in fixed-income/low-risk securities like bonds, government securities, debentures, corporate bonds etc. Debt funds come with a lower degree of risk than equity funds. However, they are subject to market risk and do not guarantee fixed returns.
Debt funds come in various types depending on their maturity period, lock-in period or asset classification.
Companies/Government entities issue bonds to raise debt/funds for their activity, Mutual Funds buy these bonds and wait for the bonds to mature. The Mutual Funds and AMCs in return get the interest/payoffs on these bonds. The interest earned is the distributed amongst the investors.
Risks in Debt Funds
Debts funds fundamentally carry three types of risks:
Credit Risk – which is the default risk of the issuer not repaying the principal and interest.
Interest Rate Risk – which is the effect of changing interest rates on the value of the scheme's securities.
Liquidity Risk – which is the risk carried by the fund house of not having adequate liquidity to meet redemption requests.
*Redemption- The process where an investor withdraws his money from a mutual fund is termed "redeeming" his fund and the process is called Redemption
Returns
Debt funds offer lower returns as compared to equity funds. Also, there is no guarantee of the returns. The NAV(Net Asset Value) of debt funds fluctuates with changes in the interest rate. If the interest rates rise, then the NAV(Net Asset Value) of a debt fund falls and vice-versa.
Why did Franklin Templeton Shut-down?
The story goes right back to November 2018. The ship that sank all around it, the IL&FS fiasco caused a credit crisis in India followed by a rise in the ocean of Bad-Debts, NPAs and defaults. Then came fraudulent activities of Vijay Mallya, Nirav Modi and Mehul Choksi adding to the crisis. This caused the enforcement agencies and NBFCs to tighten the taps. Many of the companies which sank in an around this period happened to have a not-so-good credit rating.
Credit ratings of a company's bonds range from AAA(+/-), AA(+/-), A(+/-) to.......... CCC, CC, C D. AAA is considered as the highest grade and D is considered the lowest grade.
For this case, we'll consider any bond at A(+/-) and below to be a lower credit rating or a not-so-good credit rating. Franklin Templeton has HUGE exposure and had invested in these very high-risk instruments more than its other counterparts. Why did Franklin Templeton do that?
Higher risk means higher interest earned. This very method helped the fund manager Santosh Kamath earn big bucks previously at Franklin Templeton. Franklin Templeton's strategy of investing in corporate bonds of lower-rated companies ensured that its debt funds stayed ahead of the competition for many years.
The fund house had invested in companies and corporate houses such as Dewan Housing Finance Corporation, Essel Group, Reliance Anil Dhirubhai Ambani group, Yes Bank and Vodafone-Idea. See a pattern?
All these companies have either defaulted huge loans, made fraudulent transactions or have undergone bankruptcy. Franklin Templeton had invested Rs. 560 crores in DHFL, Rs. 1009 Crores in Essel Group, Rs.960 Crores in Reliance ADAG Group Companies, Rs. 2058 Crores in Vodafone-Idea and 1088 in YES Bank.
The MAIN reason for the meltdown of Franklin Templeton were defaults made by these companies on interest payment obligations. This caused a certain amount of panic, to which COVID-19 was an additive, causing redemptions to rise, investors pulled out their money from the funds. This caused a liquidity crisis.
There has been a dramatic fall in liquidity in the Indian Bond Market due to the Covid-19 lockdown. The increasing redemption pressure on the funds has mounted additional pressure on the fund managers to sell the more liquid bonds and pay the investors back
Between March 31st and 20 April, the company faced a redemption(investors pulling our money) of almost Rs.14,000 Crores, this was fueled by the rising number of COVID-19 cases till the decisions to windup the mutual fund was made.
Who is to be blamed? Markets or Franklin Templeton?
A forest fire can be prevented by a glass of water, provided it is used at the right time.
Analysts' opinion remains that having such a huge exposure to high-risk bonds without evaluating the position of the asset is uncalled for. The COVID-19 pandemic added fuel to the fire, people feared a credit default considering the lockdown. Debt funds and Credit risk became the lesser opted for instruments. The classification of assets was done in an unprecedented manner.
How are Debt Funds for Now?
Franklin Templeton Mutual Fund's six closed schemes have received Rs. 4,280 crores from maturities, pre-payments and coupon payments since the announcement of their closure in April. This is 5 per cent of the remaining ~Rs.20,000 Crore.
Fixed income securities or debt funds witnessed an inflow of Rs 91,392 crore in the month of July as compared to Rs. 48,000 Crores in April. The recent RBI MPC meeting too had no effect on the bond market whatsoever.
Debt funds with fewer risks remain viable. Corporate bonds, banking, and PSU bond funds are among mutual funds that are generally known to carry the lowest risk. Liquid funds and overnight funds are also comparatively safe in this scenario. Some select low duration and short-term schemes may also be counted as low risk.
This has a lesson for many investors who simply look at the returns of a particular mutual fund before deciding to invest in it. It is necessary to go through the mutual fund's fact sheet and profile which is published by every AMC publicly. And as they say,
Mutual funds are subjected to market risk, read all scheme related documents carefuly!
Post your comment
No comments to display