Data Patterns (India) IPO: All You Need to Know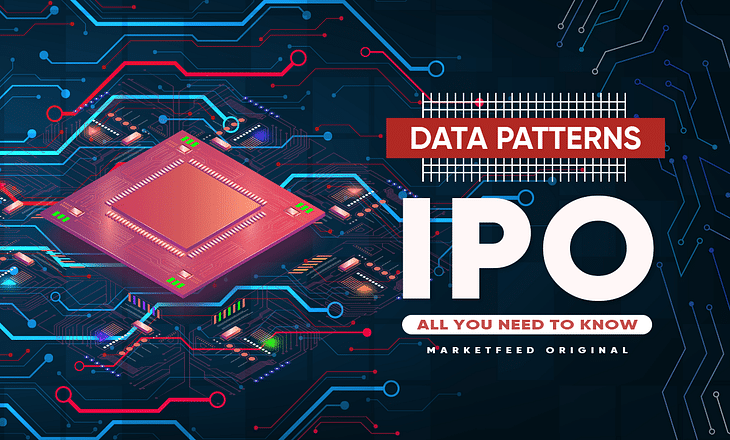 It's raining IPOs in India! Data Patterns (India) Ltd has launched its initial public offering (IPO) today— December 14. It is currently the fastest-growing electronic systems supplier to the defence and aerospace sector in India. In this article, we take a closer look into the company and its IPO.
Company Profile - Company Profile - Data Patterns (India) Ltd
Data Patterns (India) Ltd (DPIL) is a defence and aerospace electronics solutions provider. It caters to the indigenously developed defence products industry. The company offers products to the entire spectrum of defence and aerospace platforms— space, air, land, and sea.
DPIL's core capabilities include the design and development of electronic hardware, software, firmware, and product prototype. They cover a wide range of strategic defence and aerospace electronics solutions such as processors, power, radio frequencies, and embedded software. Their products have been used for the Tejas Light Combat Aircraft, Light Utility Helicopter, BrahMos missile program, precision approach radars, and communications intelligence systems. It also offers services such as functional testing and validation, environment testing and verification, and engineering services.
The company's order book stood at Rs 581.29 crore as of Sept 30, 2021. Nearly 70% of total orders are based on production contracts on a single-vendor basis, and 20% are based on developmental contracts it undertakes for the Defence Research & Development Organisation (DRDO) and other defence agencies. The remaining 10% are services contracts.
DPIL has a manufacturing unit in Chennai that consists of a 1 lakh square feet factory space. It has facilities for design, manufacturing, qualification, and life cycle support of high-reliability electronic systems used in defence and aerospace applications.
About the IPO
Data Patterns (India) Ltd's public issue opens on December 14 and closes on December 16. The company has fixed Rs 555-585 per share as the price band for the IPO.
The fresh issue of shares (of the face value of Rs 2 each) aggregates to Rs 348.22 crore. The IPO also includes an offer for sale (OFS) by promoters and early investors, aggregating to Rs 240 crore. Individual investors can bid for a minimum of 25 equity shares (1 lot) and in multiples of 25 shares thereafter. You will need a minimum of Rs 14,625 (at the cut-off price) to apply for this IPO. The maximum number of shares that can be applied by a retail investor is 325 equity shares (13 lots).
DPIL will utilise the net proceeds from the IPO for the following purposes:
Prepayment or repayment of all or a portion of certain outstanding borrowings availed by the company - Rs 60.8 crore
Funding working capital requirements - Rs 95.2 crore
Upgrading and expanding the company's existing facilities at Chennai - Rs 59.8 crore
General corporate purposes
The total promoter holding in the company will decline from 58.63% to 45.62% post the IPO.
Financial Performance
Data Patterns (India) has posted a consistent increase in revenues and profits over the past three financial years. Between FY19-21, the company recorded the highest revenue growth of 71% amongst all defence and aerospace companies in India. The revenue for FY21 stood at Rs 224 crore, an increase of 43.5% YoY. Net margins have grown from 13.1% in FY20 to 24.5% in FY21. Meanwhile, revenue for the six months ended Sept 30, 2021 (H1 FY22) jumped 117% YoY to Rs 96.5 crore.
With a net profitability growth of ~164%, DPIL is one of the fastest-growing companies in India's Defence and Aerospace Electronics sector. In FY21, the company's operating margins, return on capital employed (ROCE), and return on equity (ROE) were the highest compared to its peers. These metrics show the company's strong operational efficiency and the resulting potential for future value growth.
Risk Factors
DPIL's business is highly dependent on contracts from the Government of India (GoI) and associated entities. A decline in the defence or space budget, reduction in orders, and termination of existing contracts could have an adverse impact on the company's overall operations.
Data Patterns (India) Ltd depends on a limited number of customers such as DRDO Defence PSUs for more than 50% of its total revenue. The loss of any of its key customers or a decline in orders from them could severely affect its financial conditions.
The failure to comply with provisions of contracts entered with customers (particularly GoI entities) could have an adverse effect on the company's reputation and operational results.
DPIL is subject to strict quality requirements, customer inspections, and audits. The failure to comply with quality standards may lead to the cancellation of existing and future orders.
The shutdown or slowdown of the company's Design & Engineering and manufacturing facility could harm its financial performance.
Insufficient cash flow from operations or the inability to borrow funds could have a severe impact on DPIL's business.
IPO Details in a Nutshell
The book-running lead managers to the public issue are IIFL Securities and JM Financial Consultants. Data Patterns (India) Ltd had filed the Red Herring Prospectus (RHP) for its IPO on December 2. You can read it here. Out of the total offer, 50% is reserved for Qualified Institutional Buyers (QIBs), 15% for Non-Institutional Investors (NIIs), and 35% for retail investors.
Ahead of the IPO, DPIL raised Rs 176 crore from anchor investors. The marquee investors include Nomura Funds, White Oak Capital, Enam, HDFC Mutual Fund (MF) ICICI Prudential MF, etc.
Conclusion
As a strategic defence and aerospace electronic solutions provider, Data Patterns (India) is well-positioned to benefit from India's Make in India initiative. The company continues to receive large orders from several prestigious firms and agencies in the Indian defence ecosystem. With the government's focus on domestic production, firms now have a larger role to play as defence imports will be restrained. However, DPIL faces risks due to a limited client base, stiff competition, and significant working capital requirements.
DPIL will be directly competing with MTAR Technologies, Bharat Electronics Ltd, Paras Defence & Space Tech, Astra Microwave Products, and Centum Electronics once it gets listed.
The company has received significant investor interest in the grey market. DPIL's IPO shares are trading at a premium of ~Rs 610 in the unofficial market. Before applying to this IPO, we will wait to see if the portion reserved for institutional investors gets oversubscribed. As always, consider the risks associated with the company and come to your own conclusion.
What are your opinions on this IPO? Will you be applying for it? Let us know in the comments section of the marketfeed app.
Post your comment
No comments to display