Dalal Street Week Ahead: Nifty Analysis For September Third Week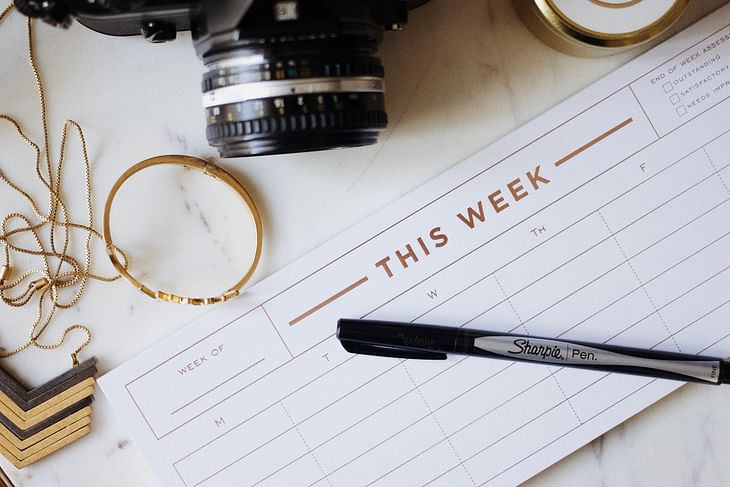 LAST WEEK
NIFTY opened the week flat at 17,552 and moved higher on Monday despite global negativity.
Tuesday saw a gap-up opening followed by profit booking. However, the bulls were not willing to give up leading to a close at 17,650.
NIFTY opened with a gap-down on Wednesday but the day ended flat with the power of bulls.
There was a big up-move in the second half on the expiry day with a bounce-back from 17,700.
Friday saw a gap-up but there was steady selling pressure. NIFTY finally closed the week at 17,833, up by 294 points or 1.68%.
BANK NIFTY also opened flat at 39,434 and gave an up-move.
40K acted as a strong resistance and BNF closed below 39,700.
The index underperformed on Wednesday and consolidated after opening with a gap-down.
There was short covering on Thursday and BNF closed above 40K.
BNF opened with a gap-up on Friday but there was selling pressure. BANK NIFTY closed the week at 40,415, up by 995 points or 2.52%.
IT closed 3.5% higher.
Foreign Institutional Investors net bought shares worth Rs 6,000 crores last week.
Domestic Institutional Investors net sold shares worth Rs 350 crores.
Our markets opened the week amid confusing cues. The European markets had a positive close on Friday with DAX ending the day 3% higher as there were reports that Russian pipelines would resume the supply. However, Russia clarified on Saturday that there will not be a resumption. This led to European futures trading in the red on Monday. Our markets rallied despite global negativity indicating strength. Note that we can expect positive news from here soon.
The US markets had a strong week with NASDAQ closing the week 4% in the green. The Asian markets also rallied whereas the European markets had a moderately strong week.
The European Central Bank hiked the interest rate by 75 basis points. This is the highest hike since 1999. The Bank of England postponed the interest rate decision on account of the demise of Queen Elizabeth II.
Look at the weekly chart of NIFTY. It is a strong close above the previous swing high. This is an indication of a heavy up-move that could take the markets to a new all-time high. This will require the help of the IT index. There is hope in IT as well. IT had broken the swing point of 28,500 leading to a W breakout. The index came below the level last month. We had a positive week in IT taking the index above the same level. We will need a follow-up in IT and the positivity in BNF will take NIFTY to above 18,600.
SGX NIFTY is at 17,870.
INDIA VIX dropped to 17.7.
WEEK AHEAD
NIFTY has supports at 17,800, 17,750, 17,700 and 17,630. We can expect resistances at 17,860, 17,920 and 18,000.
BANK NIFTY has supports at 40,300, 40,200, 40,000 and 39,880. Resistances are at 40,500, 40,670 and 40,900.
NIFTY has the highest call OI build-up at 18,000 followed by 17,900. The highest put OI build-up is at 17,000 followed by 17,500.
BANK NIFTY has the highest call OI build-up at 40,500 and the largest put OI build-up is at 39,500.
The upcoming week is crucial as there are major events across the globe. The most important event is the US CPI release on Tuesday. The Chinese markets will remain closed on Monday on account of Mid-Autumn Moon day. UK has some economic data like industrial output data released on Monday at 11:45 AM. Let us see how the opening at 12:30 would be.
Other important data to be released on Monday are the Consumer Price Inflation data of India at 5:30 and the US inflation expectations by FED at 8:30 PM. However, the latter will not be much important as we have the real data released the next day. Industrial output data also will be out.
Germany also will release their CPI data on Tuesday at 11:30 AM. India's Wholesale Price Inflation data will come out at 5:30 PM. US industrial data will be out half an hour later.
So, there are so many events and make sure that you follow every event closely. The US data will have an impact on the interest rate decision by FED which is most probably a 75 bps hike.
We had discussed the major levels last week, especially 17,300 and 17,800 that formed the indecisive zone. NIFTY is almost out of the zone, and we need a follow-up above 18,000 to have a clear breakout. All-time high is not far if there is no major negative trigger.
I will be watching 17,500 on the downside and 18,000 on the upside for the coming week.
Let us know your expectations for the week in the comments section!


Post your comment
No comments to display