Dalal Street Week Ahead: Nifty Analysis For September Last Week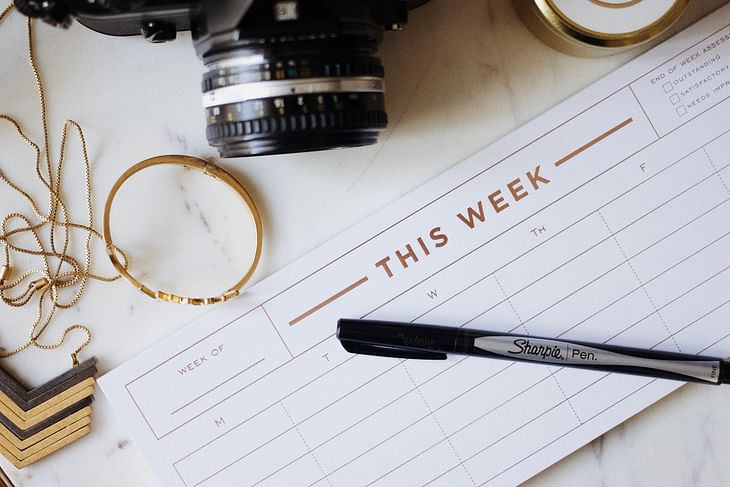 LAST WEEK
That was a decisive week for our markets! Indian markets have finally surrendered to global negativity. NIFTY moved down by 1.2%, closing at 17,327.
NIFTY opened the week flat at 17,549 on Monday and had a bullish start. Let us see the detailed price action.
Monday: Though there was an initial down-move, there was a fine bounce that took NIFTY to the resistance zone of 17,665. NIFTY consolidated here.
Tuesday: There was a huge gap-up that took NIFTY above 17,900 but the resistance pushed the index to 17,800.
Wednesday: NIFTY opened flat and there was a big sell-off. But, a quick bounce came in leading to a volatile day.
Thursday: The expiry day looked bearish initially but the bulls were very strong and day-high was crossed. NIFTY closed around 17,620.
Friday: Finally, our Indian markets surrendered to global negativity. NIFTY closed near support level of 17,310.
BANK NIFTY opened flat at 40,690 on Monday. The sector underperformed moving down by 3% WoW. The index moved higher on Monday and Tuesday and faced resistance at 41,682. Wednesday was extremely volatile and the index took support at 40,500 on Thursday. BNF had a bleeding Friday and closed the week at 39,546, down by 1230 points or 3.02%.
IT closed 0.4% in the red.
Foreign Institutional Investors net sold shares worth Rs 4000 crores last week.
Domestic Institutional Investors also net sold shares 1100 worth Rs crores.
Our markets have confirmed trend reversal, finally surrendering to the bears. The global markets have been negative for a while but our markets were resilient. The week has put an end to the divergence.
Fed Interest rate decision was the highlight of the week. There was a 75 basis points hike as expected. But the US markets reacted badly to the negative speech by Jerome Powell. The Fed chair said that the housing sector should undergo a correction and more importantly, interest rates have to be hiked in the two meetings coming up this year.
This triggered further fall in the global markets and our markets followed, surrendering finally. Bank of England hiked the interest rate by 50 basis points.
The US markets have fallen again by another 4%. The European markets also closed 3.5% in the red. The Asian markets closed nearly 1.5% lower.
NASDAQ went down by 5%. We have to see how the IT stocks perform. IT has been underperforming for a while.
17,540 was the previous swing point. This level has been broken. 17,310 is a good level but this can be easily broken if negativity continues.
SGX NIFTY is at 17,215.
INDIA VIX spiked to 20.6.
Other Important Updates
Japan's inflation came out at 2.8% vs an expected 2.7%. Food inflation is at an eight year high now. As you know, Japan is a deflationary economy.
Putin said that they will escalate their military advances. This led to extreme volatility on Wednesday.
UK Manufacturing and Services PMI came out below 50. Services PMI indicated more contraction than expected.
WEEK AHEAD
NIFTY has supports at 17,210, 17,185 and 17,000. We can expect resistances at 17,420, 17,500 and 17,700.
BANK NIFTY has supports at 39,500, 39,300 and 39,000. Resistances are at 39,730, 39,850 and 40,000.
NIFTY has the highest call OI build-up at 18,000. The highest put OI build-up is at 17,000.
BANK NIFTY has the highest call OI build-up at 41,000 and the largest put OI build-up is at 39,500.
It will be interesting to see if our markets continue to collapse in the following days as the global markets are extremely weak.
Let us look at the major events of the week:

MONDAY
6 AM: Japan Manufacturing and Services PMI
BoJ Governor speech.
11:30 AM: Germany GDP
6:30 PM ECB President speech.
Night: Fed member speech
TUESDAY
5 PM Powell speech
7:30 PM Bullard speech
WEDNESDAY

5:30 AM Japan MPC minutes
7:30 PM Bullard speech again
THURSDAY
5:30 PM Germany CPI
6 PM: US GDP
FRIDAY

10 AM: Interest rate decision
2:30 PM Euro inflation
5 PM: RBI MPC meeting minutes.
The Monetary Policy Committee is most likely to hike the interest rate by either 25-35 basis points. However, there could be a 50 basis points hike as well. Let us see how this have an impact on the market.
I will be watching 17,000 on the downside and 17,600 on the upside.
Let us know your expectations for the week in the comments section!


Post your comment
No comments to display