Dalal Street Week Ahead: Nifty Analysis For October Second Week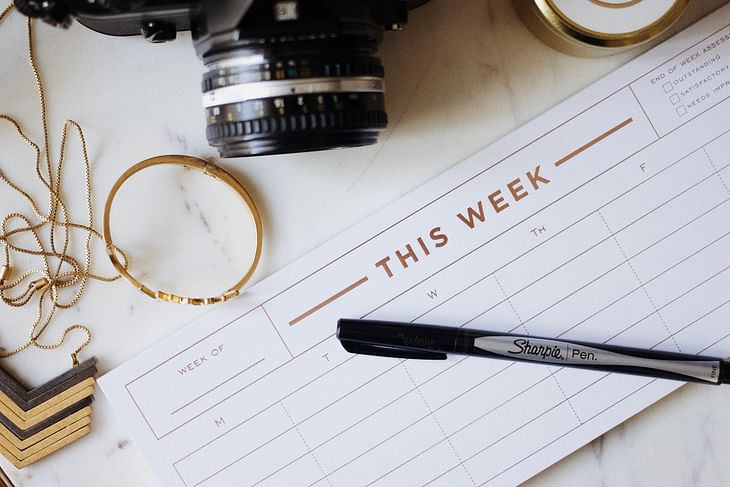 LAST WEEK
NIFTY opened the week flat at 17,070 on Monday. It was a positive week for our markets and NIFTY closed the week 220 points or 1.3% higher, at 17,315.
Monday: NIFTY opened flat and succumbed to the selling pressure in the second half, closing below 17K.
Tuesday: There was a huge gap-up followed by an up-move that took NIFTY above 17,250.
Wednesday: Holiday on account of Dussehra.
Thursday: Gap-up was almost sold off with strong resistance at 17,430.
Friday: Flat opening and sell-off ended in a strong bounce from 17,230 to 17,300.
The last two weeks' fray between bulls and bears ended in a stalemate.
BANK NIFTY opened with a small gap-down at 38,445 on Monday and moved down. The index followed the general market. 39,600 acted as a strong resistance on the expiry day and there was a strong bounce from 38,800 on Friday to help the index close above 39K, at 39,180, up by 546 points or 1.41%.
IT closed 2.8% higher.
Foreign Institutional Investors net sold shares worth Rs 36 crores last week.
Domestic Institutional Investors net bought shares worth Rs 1,000 crores.
The weekly candle is a strong green candle after the hammer we had the previous week. The bulls need a close above 18,100 to hold dominance. It will be a tough fight for the bears as there is a buy for every dip happening. 15,000 is the level to which they will have to take NIFTY and that looks improbable seeing the strength of the local investors.
The US markets had a positive week but most of the gains were wiped off on Friday. It is the same in the European markets. The Chinese markets remained shut on account of National holidays. Japan's NIKKEI closed 4.5% higher. The negativity on Friday will lead to a gap-down opening in NIFTY tomorrow.
United Nations warned the central banks of hiking interest rates rapidly. A UN Agency said it is wise to halt rate hikes as there is a chance of recession and the poorer countries are severely affected. They suggested that price caps should be brought on highly profitable energy companies rather than hiking rates to bring stability.
However, San Fransico Fed President said that there will be rate hikes to combat inflation. We can expect another 75 basis points hike on 3rd November. US Jobs Report also hinted at job addition which is good for the economy, in turn giving the FED the confidence to go for higher hikes.
S&P VIX is above 30. VIX moving above 30 is a sign of danger to traders. Though it is in the US markets, it will have an impact on the option sellers who hold overnight positions.
SGX NIFTY is at 17,070.
INDIA VIX is at 18.8.
WEEK AHEAD
NIFTY has supports at 17,120, 17,000, 16,890 and 16,740. We can expect resistances at 17,230, 17,320, 17,430 and 17,500.
BANK NIFTY has supports at 38,500, 38,000 and 37,400. Resistances are at 38,800, 39,000, 39,200 and 39,600.
NIFTY has the highest call OI build-up at 18,000. The highest put OI build-up is at 17,000.
BANK NIFTY has the highest call OI build-up at 40,000 and the largest put OI build-up is at 39,000.
It is a strong fight going on between the bulls and bears. There was a strong up-move in the US markets but the weak close on Friday has led to the formation of a long upper shadow. This will cast weakness in our markets if there is no recovery in the global markets.
The US inflation report will be the point of focus this week. It is expected at 8.1%. The data will be released on Thursday. Give importance to the core inflation figure as well. Germany also will announce the CPI data on the same day. India's CPI will be out on Wednesday and is expected to increase to 7.3%. WPI will be released on Friday.
FOMC Meeting minutes for the September meeting will be out on Wednesday. We can draw inferences from the minutes regarding the possible plans for hikes. It is expected that there will be a 75 basis points hike in the coming meeting.
The Rupee has fallen below 82 for the first time. This is a serious blow and should be watched closely along with the crude oil prices that have inched higher as OPEC+ decided to cut output.
Other important events to be watched this week are UK GDP data and other economic data to be released on Wednesday. The meeting minutes will give us more clarity on the economic situation of the UK after the mini-budget. India's industrial data also will be out on Wednesday.
I will be closely watching 16,880 on the downside and 17,320 on the upside.
Let us know your expectations for the week in the comments section!


Post your comment
No comments to display