Dalal Street Week Ahead: Nifty Analysis For October Final Week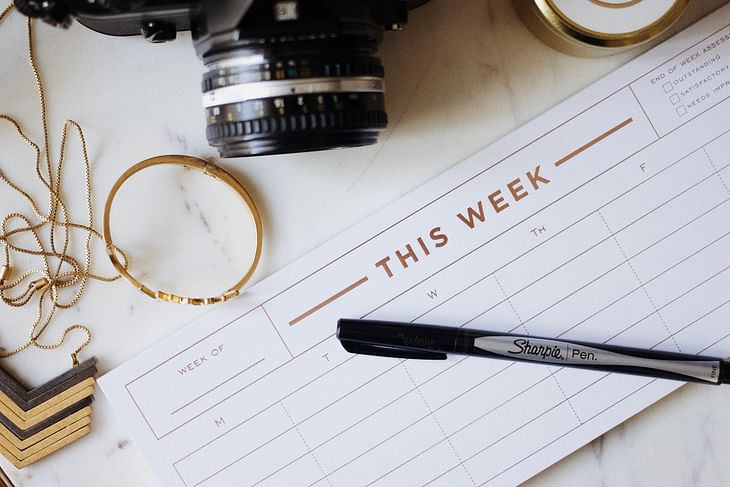 LAST WEEK
NIFTY opened the week flat at 17,155 and had a bullish week. There was proper support at 17,100 and resistance at 17,650. NIFTY closed the week at 17,576, up by 391 points or 2.3%.
Monday: Flat opening and up-move after support at 17,100.
Tuesday: Gap-up and resistance at the crucial level of 17,530.
Wednesday: NIFTY skipped 17,530 in the pre-market but had a down-trending day, though the move was slow.
Thursday: Gap-down opening and a huge up-move, especially in the last hour.
Friday: Gap-up but the index closed flat.
BANK NIFTY opened flat at 39,317 and outperformed the general market. There was a huge up-move and this is the highest weekly close for the sector. 41K acted as a resistance on Friday and the index closed the week at 40,784, up by 1,478 points or 3.8%.
IT closed in the green for the fourth consecutive week, up by 1.4%.
The institutional investors turned net buyers last week.
Foreign Institutional Investors net bought shares worth Rs 1,300 crores last week.
Domestic Institutional Investors net bought shares worth Rs 3,000 crores.
The close above 17,530 gives hope to the bulls. However, you can see that the derivatives data indicate a bearish build-up on the put side by FIIs. Let us see if this is a bull trap.
Let us leave the derivative data and focus on price action now:
NIFTY made a high on 13th September. There was a fall from there and the first bounce was taken at 17,530, giving importance to the level. This has been broken decisively. At the same time, there are high chances for a move below the level if FIIs come in as sellers.
The US markets were more than 2% up WoW till Thursday. Friday saw a big up-move and that has given a strong weekly close for the US markets. Let us watch 32,180 on the upside in DOW. The other US indices also closed nearly 5% in the green. The European markets moved up by 2% but the Asian markets had a red week.
The US industrial output data was better than the expectations. Bank of America posted good results and this also boosted market sentiments. UK CPI came out at 10.1%. Remember that the target is 2%!
SGX NIFTY is at 17,815.
INDIA VIX is at 17.3.
WEEK AHEAD
NIFTY has supports at 17,530, 17,470, 17,420 and 17,350 . We can expect resistances at 17,620, 17,670, 17,760 and 17,920.
BANK NIFTY has supports at 40,640, 40,350 and 40,000. Resistances are at 41,000, 41,500 and 41,840.
NIFTY has the highest call OI build-up at 18,000. The highest put OI build-up is at 17,000. There is a straddle built at 17,500.
BANK NIFTY has the highest call OI build-up at 41,000 and the largest put OI build-up is at 40,000.
This is going to be a very short week with two holidays on Monday and Wednesday on account of Diwali. But we have Muhurrat trading tomorrow. Read our today's article on Muhurrat trading to know more.
The markets will first react to the corporate results. Reliance results were not up to the mark. Kotak, ICICI and HUL also posted results recently.
Looking at the weekly chart, our market can give an up-move especially when the global sentiments are favourable. We may see a gap-up tomorrow for the Muhurrat session looking at Sgx Nifty. However, there is plenty of time left for opening.
Maruti Suzuki, IOC, Tata Power, NTPC and Dr Reddy will announce results this week. Let us watch these stocks.
US quarterly GDP will be out on Thursday. We have Germany's CPI data on Friday. My eyes will be on ECB's interest rate decision on Thursday. There was a 75 bps hike last time and we can expect one more 75 bps hike.
UK is going through a political crisis with Liz Truss resigning as PM. The economy looks in trouble now and the events there have to be watched.
There was a sudden up-move in the USD INR chart last week. Keep an eye on the falling currency.
I will be closely watching 17,500 on the downside and 18,000 on the upside being psychological levels as well.
Let us know your expectations for the week in the comments section!

Post your comment
No comments to display