Dalal Street Week Ahead: Nifty Analysis For October First Week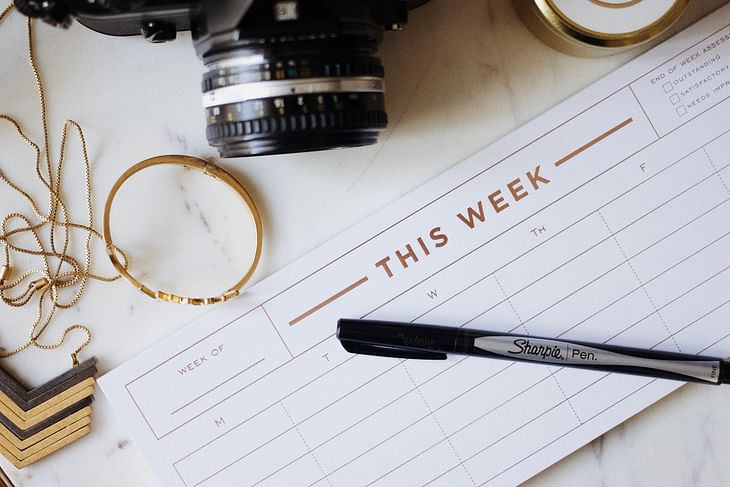 LAST WEEK
NIFTY opened the week with a huge gap-down at 17,183.
Monday: NIFTY moved down but there was a bounce-back from 16,975 post 11 AM. But selling came in during the second half.
Tuesday: There was a gap-up but the previous day's high was not crossed. NIFTY closed above 17K despite breaking the level multiple times.
Wednesday: A big gap-down below 17K led to buy-on-dip but the day-chart was an inverted V. Bears tightened the grip.
Thursday: The markets opened higher as US markets had moved up. But the day was an absolute down-trending day.
Friday: NIFTY broke 17K again, giving a better weekly close.
Though there has been good buying towards the end, NIFTY is 233 points or 1.3% down WoW, closing at 17,094.
BANK NIFTY opened with a gap-down at 39,118 on Monday. There was support taken below 38,500. However, this was broken multiple times on Tuesday and finally defeated on Wednesday. BNF opened with a gap-up above 38,000 on Thursday but a steady down-trend followed. The index outperformed after a gap on Friday and closed at 38,632, down by 914 points or 2.3%.
IT closed 1.5% higher.
Foreign Institutional Investors net sold shares worth Rs 16,000 crores last week.
Domestic Institutional Investors net bought shares worth Rs 14,000 crores.
The weekly candle, though red, is promising for a reversal. But it is not yet time to comment as there should be a close at least above 17,300. The day-candle on Friday was a bullish engulfing candle. The global markets should support our markets or else it will be hard to move back to 18K. As you can see, Friday was not a good day for the global markets.
RBI's interest rate decision was the highlight of the previous week. There was a hike of 50 basis points as expected. RBI retained the inflation forecast for the year at 6.7% but revised the GDP growth from 7.2% to 7%.
Looking at the global cues, all the markets are deep in the red. The US markets fell by nearly 3% and the European markets also moved down by around 2%. The Asian markets also have collapsed. NIKKEI has moved down by almost 5%. It will be hard for our markets to survive amid global negativity.
Germany reported inflation at 10%! This dampened the sentiments badly. US GDP contracted for another quarter and this points finger at recession. Bank of England decided to buy long-dated bonds to support the falling market.
WTC Official said that the trade growth forecast has to be decreased seeing the negativity in the global economy. They had revised it in April 2022 and they will have to bring the forecast down again.
Auto Sales data has been released. The data indicated a surge in sales again. Let us watch the sector closely.
SGX NIFTY is at 16,960.
INDIA VIX is at 19.97.
WEEK AHEAD
NIFTY has supports at 17,000, 16,930 and 16,750. We can expect resistances at 17,180, 17,310 and 17,460.
BANK NIFTY has supports at 38,500, 38,200 and 38,000. Resistances are at 39,000, 39,500 and 40,000.
NIFTY has the highest call OI build-up at 17,500. The highest put OI build-up is at 16,700.
BANK NIFTY has the highest call OI build-up at 39,000 and the largest put OI build-up is at 37,500.
As discussed earlier, the weekly candle, a bullish hammer and the day-candle , a bullish engulfing candle give hope to the bulls. Let us see how long we can survive against the tide. Wherever you look, there is negativity.
The rupee has been moving down over the last few days. But it gained some points after RBI announced the interest rate decision. Is the worst over?
Keep an eye on Foreign Exchange Reserves. We could see a steady decline recently. The data for the previous week will be announced on 7th October.
The markets will remain closed on Wednesday on account of Dussehra. The Chinese markets will be shut for the whole week as it is National holidays.
Germany and UK will publish their Manufacturing PMI data on Tuesday. US Services PMI will be announced on Wednesday and ECB will come up with MPC notes on Thursday.
I will be closely watching 16,750 on the downside and 17,300 on the upside.
Let us know your expectations for the week in the comments section!


Post your comment
No comments to display