Dalal Street Week Ahead: Nifty Analysis For November Final Week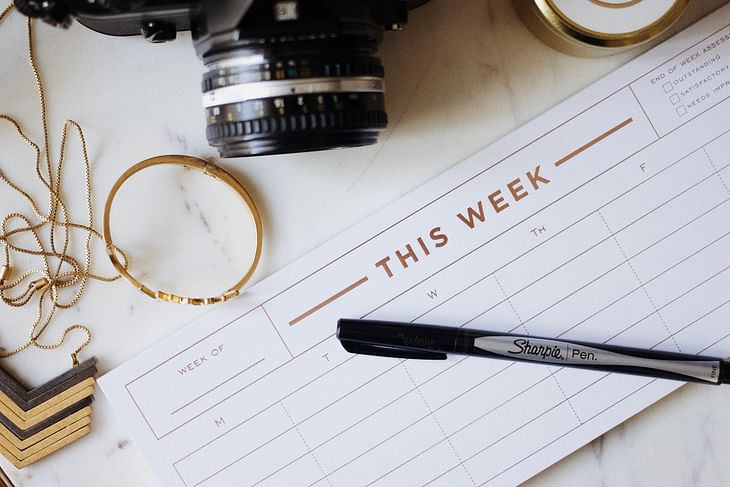 LAST WEEK
NIFTY opened the week flat at 18,379 and moved down to 18,280. There was a huge up-move from there but selling pressure was strong near 18,400. The index had a big fall towards the end but could close above the crucial level of 18,280, at 18,307, down by 42 points only, or 0.23% down.
Monday: Flat opening and down-trend. Second-half bounce got quickly sold off.
Tuesday: Gap-up opening, down-move till 18,280 and a huge up-move.
Wednesday: Flat day.
Thursday: Last-hour fall.
Friday: Gap-up opening and a massive fall but the close is above 18,280.
BANK NIFTY opened flat at 42,186 and saw a bounce from 42K. There was a very good up-move making new all-time highs but there was resistance around 42,500. BNF closed the week at 42,437, up by 300 points or 0.7%. This is all-time high close for BNF.
IT closed 0.26% higher.
Foreign Institutional Investors net-bought shares worth Rs 350 crores last week.
Domestic Institutional Investors also net-bought shares worth Rs 1,200 crores.
The weekly candle is a spinning top. As you know, spinning top indicates indecisiveness. However, you can interpret that as losing momentum as well since it is formed after a rally.
Banks are firing up, but other sectors like Auto and FMCG are dragging the markets down. Reliance also closed lower last week.
The global markets were mixed last week. Dow Jones closed flat whereas the other American indices moved down. The European markets moved more than 1% higher. The Asian markets closed mixed with the Chinese markets moving up and NIKKEI closing 1.3% down.
India's CPI came out at 6.7% in line with the estimates. WPI came out at 8.4%, much lower than the previous figure. Since inflation is still above the tolerance zone of 6%, there will be rate hike. However, as inflation has dropped, we can expect moderate hikes.
India's trade deficit widened to $27 Billion as exports slumped by 17%.
UK CPI came out at 11.1% in line with the estimates. The previous figure also was double-digit.
US retail sales data was strong and this may give confidence to the FED to hike rates aggressively. The Unemployment data also was strong. Though we saw falling inflation and hawkish statements from Fed officials, Bullard insists that there should be aggressive hikes to control inflation.
UK Finance Minister said that the economy is in recession already.
Japan's inflation is at a 41-year high.
SGX NIFTY is at 18,345.
INDIA VIX stays at 14.4.
WEEK AHEAD
NIFTY has supports at 18,255, 18,200 and 18,110. We can expect resistances at 18,380, 18,430, 18,500 and 18,600.
BANK NIFTY has supports at 42,200, 42,000 and 41,850. Resistances are at 42,620, 42,700 and 43,000.
FINNIFTY has supports at 19,000, 18,980 and 18,920. Resistances are at 19,120, 19,170, 19,200 and 19,300.
NIFTY has the highest call OI build-up at 18,400. The highest put OI build-up is at 18,300.
BANK NIFTY has the highest call OI build-up at 42,500. The highest put OI build-up also is at 42,000 but it is not a straddle build-up.
After a long time, we have five IPOs this week. The list is as follows:
Archean Chemical Industries
Five Star Business Finance
Kaynes Technology India
Keystone Realtors
Inox Green Energy Services
The major highlight of the week is Fed minutes that will be announced on Wednesday. We will get an idea of future rate hikes.
Looking at our markets closely, what we want is nothing but a new all-time high in NIFTY. Banks are doing well now and we need the support of other indices to keep the rally on.
The bears would want a close below 18K in NIFTY and 42K in BNF. Even if that happens, the bulls can see it merely as a pull-back. Once the next impulsive move comes in, it can be a huge short covering. And then 19K?
The major events of the week are as follows:

MONDAY
Germany PPI
TUESDAY
Japan Core CPI
WEDNESDAY
NIKKEI holiday: Worker's day
Eurozone Manufacturing PMI
US Manufacturing PMI
Fed Minutes
THURSDAY
UK PMI
FRIDAY
US Makrets Holiday onn account of Thanksgiving day
Germany GDP
I will be closely watching 18,280 on the downside and 18,450 on the upside.
Let us know your expectations for the week in the comments section!
Post your comment
No comments to display