Dalal Street Week Ahead: Nifty Analysis For May Third Week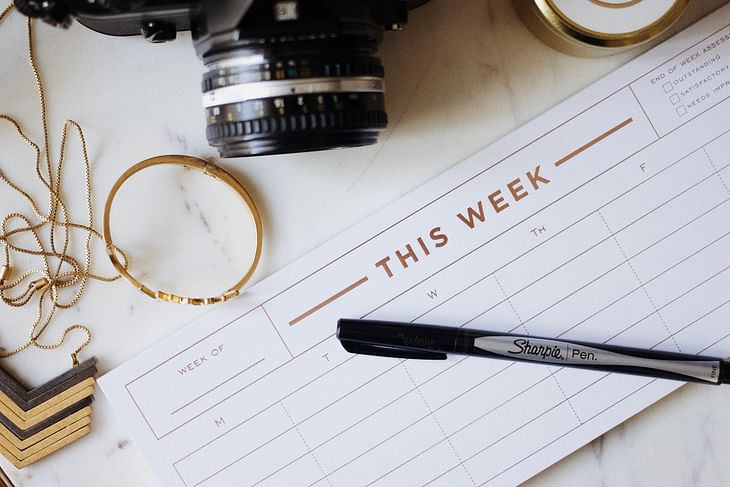 LAST WEEK
NIFTY opened the week with a gap-up at 18,126 on Monday and had a trending day. Tuesday saw a gap-up opening followed by a fall. Support was taken at 18,225 on Wednesday and the index rallied further. There was a big gap-up opening on the expiry day and a down-move followed. 18,200 offered support and NIFTY rallied on Friday to close at 18,315, up by 346 points or 1.36%.
BANK NIFTY opened with a gap-up at 42,851 and moved higher. There was resistance at 43,350 on Tuesday and the index formed a double bottom above 42,850. There was a big rally which gained more strength on Friday. BNF closed at 43,794, up by 1132 points or 2.65%.
FIN NIFTY opened with a small gap-up at 19,090 and rallied. 19,425 offered resistance on Tuesday and FIN NIFTY fell to 19,160. Up-move followed on Wednesday but there was a sell-off on Thursday after the gap-up opening. FIN NIFTY closed at 19,507, up by 483 points or 2.54%.
IT closed 1.11% in the green.
Foreign Institutional Investors net-bought shares worth Rs 8,000 crores last week.
Domestic Institutional Investors net-sold shares worth Rs 1,500 crores.
The US markets had another red week but NASDAQ managed to stay positive once again. The European markets closed in slight red.
The Asian markets are mixed with NIKKEI closing higher and the Chinese markets closing in the red.
MSCI rejig will see Kotak Bank benefitting and on the losing side are: HDFC, Infosys, TCS and Reliance.
US Consumer Price Inflation came out at 4.9%, better than expectations.
SGX Nifty is at 18,256.
INDIA VIX rose to 12.85.
WEEK AHEAD
NIFTY has supports at 18,270, 18,200, 18,150 and 18,100. We can expect resistances at 18,350, 18,390 and 18,420.
BANK NIFTY has supports at 43,600, 43,500 and 43,350. Resistances are at 43,900, 44,000 and 44,150.
FIN NIFTY has supports at 19,500, 19,425, 19,400 and 19,350. We can expect resistances at 19,550, 19,650 and 19,780.
NIFTY has the highest call OI build-up at 18,300. The highest put OI build-up is at 18,200.
BANK NIFTY has the highest call OI build-up at 43,500. The highest put OI build-up also is at 43,500.
FIN NIFTY has the highest call OI build-up at 20,000. The highest put OI build-up is at 19,400.
The weekly candle is a green candle invalidating the shooting star formed last week. It is a good breakout in the weekly chart. However, we have to see if there is a follow-up candle.
Though crude oil prices saw signs of recovery, the week ended in the red for crude oil. The chart looks rather bearish.
Corporate results will continue this week.
India's wholesale inflation will be out on Monday. Consensus is a negative inflation. WPI had come out at a 29-month low last month. India's CPI had come out at 4.7%, an 18-month low.
Major events of the week:
MONDAY
India WPI
Germany WPI

TUESDAY
EU GDP
US Retail sales
US Manufacturing Production

WEDNESDAY
Euro CPI
THURSDAY
Jobs data
FRIDAY
Powell speech
Bank Nifty is nearing all-time high. This is the highest weekly close for BNF. Do you think all-time high will be taken out this week?
The negative cue we have now is Industrial Production data. It declined to 1.1% against an expected 3.5%.
I will watch 18,100 on the downside in NIFTY. 18,420 can be watched on the upside.
Let us know your expectations for the week in the comments section!
Post your comment
No comments to display