Dalal Street Week Ahead: Nifty Analysis For May Second Week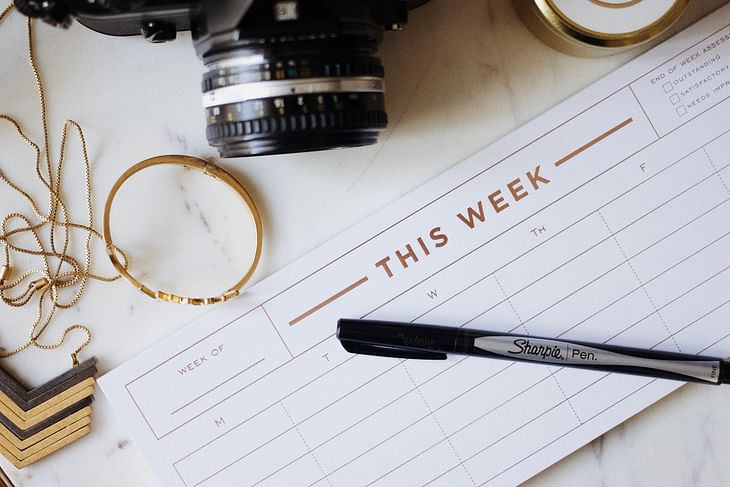 LAST WEEK
NIFTY opened the week with a gap-up at 18,126 on Tuesday. Monday was a holiday on account of Maharashtra Day. The market moved sideways on Tuesday but saw a gap-down and consolidation the next day and 18K was protected. There was a huge rally on Thursday and NIFTY touched 18,270. NIFTY had a bearish Friday with negative reports regarding MSCI outflow in HDFC twins. The week ended flat at 18,069.
BANK NIFTY opened with a gap-up at 43,410 and stayed above 43,300 on Tuesday. The gap-down on Wednesday was quickly bought into and the rally lasted till Thursday's close. The high was 43,740 and BNF nosedived on Friday and broke all the major levels of 43,500, 43,000 and 42,850. BNF closed at 42,661, down by 573 points or 1.72%.
FIN NIFTY opened with a gap-up at 19,235, consolidated in the first half and moved down in the last hour on Tuesday. There was a U-turn on Wednesday and a huge rally followed on Thursday. The gap-down on Friday was big and the index fell to 19,000 on Friday. FIN NIFTY closed at 19,024, down by 139 points or 0.72%.
IT had a flat week.
Foreign Institutional Investors net-bought shares worth Rs 5,500 crores last week.
Domestic Institutional Investors net-sold shares worth Rs 3,000 crores.
The US markets had a red week but NASDAQ managed to stay flat. DOW moved down by 1.2%. There were fears of the banking crisis but JP Morgan came forward to buy the assets of the bank.
The European markets had a mixed week with FTSE going down by more than 1% and DAX closing slightly in the green. The same is the case in the Asian markets but with a positive bias as NIKKEI is 1% up WoW.
Fed interest rate decision was the highlight of the week. Fed hiked the interest rate by another 25 basis points. Is this the last hike in the cycle is the question. Though Powell said that no decision was made on this, the language of the statement was similar to the way rate hikes ended back in 2006.
Powell said that the banking system is strong and the investors need not worry as the government will interfere more.
There were reports saying MSCI would use an adjustment factor of 0.5 to compute the weightage of the entity against an expected factor of 1. This will result in an outflow of nearly $200 M. As a result, HDFC twins moved down by more than 5%.
SGX Nifty is at 18,178.
INDIA VIX rose by 12% to 12.3.
WEEK AHEAD
NIFTY has supports at 18,000, 17,955 and 17,890. We can expect resistances at 18,150, 18,200 and 18,270.
BANK NIFTY has supports at 42,500, 42,350 and 42,000. Resistances are at 42,850, 43,000 and 43,265.
FINNIFTY has supports at 19,000, 18,900 and 18,840. Resistances are at 19,045, 19,100 and 19,165.
NIFTY has the highest call OI build-up at 18,200. The highest put OI build-up is at 17,500.
BANK NIFTY has the highest call OI build-up at 43,500. The highest put OI build-up is at 42,000.
FIN NIFTY has the highest call OI build-up at 19,500. The highest put OI build-up is at 18,500.
The weekly candle turned bearish in a flash. The last day saw immense selling pressure, triggered by the HDFC sell-off. The day-candle is a big red candle leading to a shooting star formation. Even the weekly candle is a shooting star.
The day-chart of BNF saw a big red candle, engulfing five candles. Though the weekly candle is rather bearish, note that it was just a flat week.
Crude oil prices dropped heavily last week. There was a 6% fall in prices.
Corporate results will continue this week. You can focus on the results of L&T, Asian Paints and Tata Motors.
India's inflation report will be out on Friday. It is expected to come at a 16-month low, below 5.
US inflation data will be released on Wednesday.
Major events of the week:
MONDAY
UK Holiday
Germany Industrial Production 11:30 AM

TUESDAY
_

WEDNESDAY
Germany CPI 11:30 AM
US CPI 6 PM
THURSDAY
BOE Meeting Minutes and Interest Rate Decision 4:30 PM
OPEC Monthly Report 4:30 PM

FRIDAY
India CPI 5:30 PM
India Industrial Data 5:30 PM
UK Industrial data 10:30 AM
UK GDP 11:30 AM
I will watch 17,890 on the downside in NIFTY. 18,270 can be watched on the upside.
Let us know your expectations for the week in the comments section!
Post your comment
No comments to display