Dalal Street Week Ahead: Nifty Analysis For May Fourth Week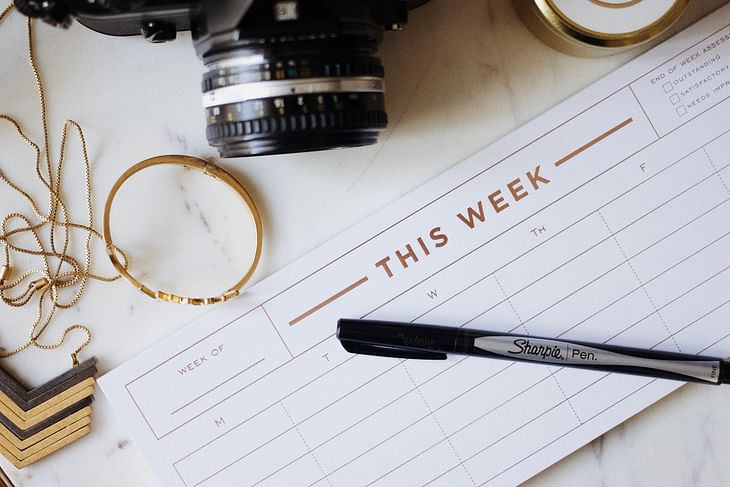 LAST WEEK
NIFTY opened the week flat at 18,322 and moved higher on Monday. There was a rejection at 18,460 in the last hour and a follow-up on the downside on Tuesday. Support was taken at 18,130 on Wednesday but Thursday was a down-trending day. 18,065 was protected on Friday and Nifty moved up to close at 18,203, down by 111 points or 0.61%.
BANK NIFTY opened flat at 43,779 and moved higher. Resistance was taken around 44,100. This region proved to be a strong sellers' zone and there was a proper rejection on the expiry day. The index moved up on Friday and closed at 43,969, up by 217 points or 0.50%.
FIN NIFTY opened flat at 19,520, took resistance at 19,630 and fell heavily on the following days. Thursday saw a gap-up, volatility and this was followed by a recovery move on Friday. FIN NIFTY closed at 19,420, down by 87 points or 0.45%.
IT closed 0.98% in the green giving a follow-up to the previous up-move.
Foreign Institutional Investors net-bought shares worth Rs 4,000 crores last week.
Domestic Institutional Investors net-sold shares worth Rs 600 crores.
The US markets had a strong week powered by the IT sector. Though DOW could close just 0.4% in the green, NASDAQ had a 3% up-move in the week. FTSE had a flat week whereas DAX moved more than 2% up.
The Asian markets are mostly positive. NIKKEI closed 4% in the green. Though HANG SENG closed 0.9% lower, we can say that it was a strong week for the Asian markets.
India's WPI came out at a negative -0.9% and the expected figure was -0.2%. You might have heard that it is not good for the economy but there is no threat of deflation in India and hence, the inflation data can be taken as positive for the market.
There were worries about the US debt ceiling crisis. However, let us hope there will be a deal soon before 1st June.
Once HDFC twins' dividend was paid, the discount started dropping in BNF futures.
US Retail Sales data showed a 0.4% growth, missing estimates. It was expected at 0.8%. However, the core sales figure is strong.
SBI results: Expected was 67% and the figure came out at 83%. The results induced volatility on Thursday as usual.
SGX Nifty is at 18,209.
INDIA VIX is at 12.3, almost the same as last week.
WEEK AHEAD
NIFTY has supports at 18,110, 18,065 and 18,000. We can expect resistances at 18,225, 18,250 and 18,315.
BANK NIFTY has supports at 43,680, 43,500 and 43,265 . Resistances are at 44,000, 44,100 and 44,500.
FIN NIFTY has supports at 19,380, 19,320, 19,200 and 19,045. We can expect resistances at 19,600, 19,620 and 19,780.
NIFTY has the highest call OI build-up at 18,200. The highest put OI build-up also is at 18,200.
BANK NIFTY has the highest call OI build-up at 44,000. The highest put OI build-up is at 43,000.
FIN NIFTY has the highest call OI build-up at 20,000. The highest put OI build-up is at 18,800.
The weekly candle is a red candle and indecision is evident. At the same time, Bank Nifty's candle is green.
Major events of the week:
MONDAY
_
TUESDAY
Germany Manufacturing PMI
WEDNESDAY
UK CPI
THURSDAY
Germany GDP
US GDP
FRIDAY
_
From Powell's speech on Friday, it is still unclear if there will be a hike or not. But as we discussed earlier, the language used in the last Fed meet was hinting at a pause. The next Fed meeting will be on 13-14 June.
I will watch 18,060 on the downside in NIFTY. 18,315 can be watched on the upside.
Let us know your expectations for the week in the comments section!
Post your comment
No comments to display