Dalal Street Week Ahead: Nifty Analysis For March Third Week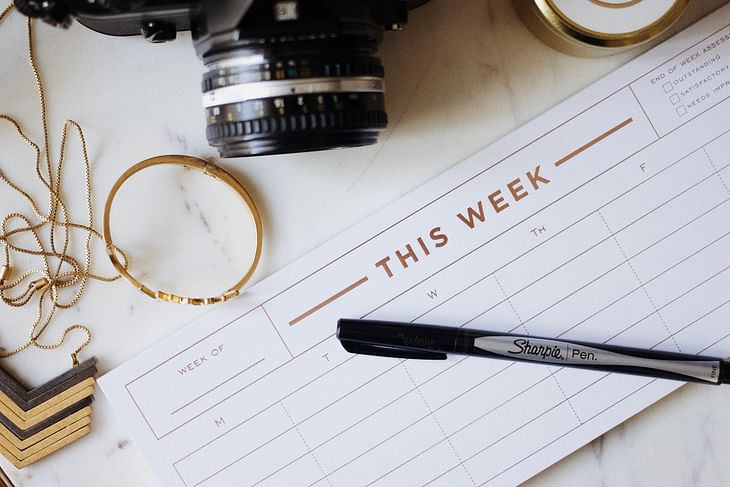 LAST WEEK
NIFTY opened the week with a huge gap-up at 17,684 on Monday. This was a follow-up to the huge recovery rally on Friday. The index moved down slowly for the remainder of the day. Tuesday was a holiday on account of Holi. Wednesday saw a small gap-down and a recovery move. It was a bleeding expiry day. There was a huge gap-down on Friday and the index consolidated there. The negativity was caused due to the fall in the Wall Street as a result of the Silicon Valley Bank Collapse. NIFTY closed at 17,413, down by 181 points or 1.03%.
BANK NIFTY opened with a gap-up at 41,431 on Monday and took support at 41,100 and formed a double top at 41,650. The index took support at 41,100 again. There was a huge gap-down on Friday and the index closed at 40,485, down by 766 points or 1.86%.
FIN NIFTY opened with a gap-up at 18,342 and took resistance at 18,450. The index formed a double top there in the hourly chart and opened with a huge gap-down on Friday. This took the index below 18,000 and FIN NIFTY closed at 17,928, down by 337 points or 1.84%.
IT moved down by 0.91% last week.
Foreign Institutional Investors net-bought shares worth Rs 1,700 crores last week.
Domestic Institutional Investors also net-bought shares worth Rs 13,00 crores.
The last week was truncated by the Holi holidays.
The US markets fell heavily last week due to the Silicon Valley Bank crisis. The indices fell by more than 4%. The European markets are down by more than 1% and the Asian markets fell heavily.
We were discussing the possibility of a double-bottom recovery in NIFTY last week. But the structure looks weak now and the global cues are not favouring the bulls.
Jerome Powell on Tuesday said that the economic data that were coming out recently were strong. And in this context, the FED will have to go for larger hikes and at a quicker pace than previously anticipated. This led to worries.
There are reports that Adani is planning to sell some stakes in Ambuja Cements.
SGX Nifty is at 17,342.
INDIA VIX is at 13.41.
WEEK AHEAD
NIFTY has supports at 17,320, 17,300, 17,200, 17,010 and 16,980. We can expect resistances at 17,465, 17,590 and 17,650.
BANK NIFTY has supports at 40,370, 40,000 and 39,900. Resistances are at 40,600, 40,850 and 41,000.
FINNIFTY has supports at 17,860, 17,760 and 17,700. Resistances are at 17,950, 18,085 and 18,200.
NIFTY has the highest call OI build-up at 17,500. The highest put OI build-up is at 17,400.
BANK NIFTY has the highest call OI build-up at 40,500. The highest put OI build-up also is at 40,500.
FIN NIFTY has the highest call OI build-up at 18,000. The highest put OI build-up is at 17,900.
Major events of the week are as follows:
MONDAY
India CPI
TUESDAY
India WPI
US CPI
WEDNESDAY
US PPI

THURSDAY
_

FRIDAY
Euro CPI
US Manufacturing data
Everyone is asking if the SVB crisis will be another 2008 Financial crisis. It is less likely that there is a long-term impact because the Silicon Valley Bank issue is more specific to start-up companies.
The start-ups deposited their money and the bank bought bonds with it. As interest rate was hiked, bond returns went down and when the start-ups which did not get enough funding withdrew their deposits, the bank had to sell their bonds in losses.
But this will certainly have an indirect impact on our markets as Wall Street is getting affected.
The economic data coming out this week will be important as Powell has said that the magnitude of the hike depends on the data.
The US inflation is likely to drop to 6.3%. India's CPI is estimated at 6.35%.
I will watch 17,300 on the downside in NIFTY. 17,465 can be watched on the upside.
Let us know your expectations for the week in the comments section!
Post your comment
No comments to display