Dalal Street Week Ahead: Nifty Analysis For March Second Week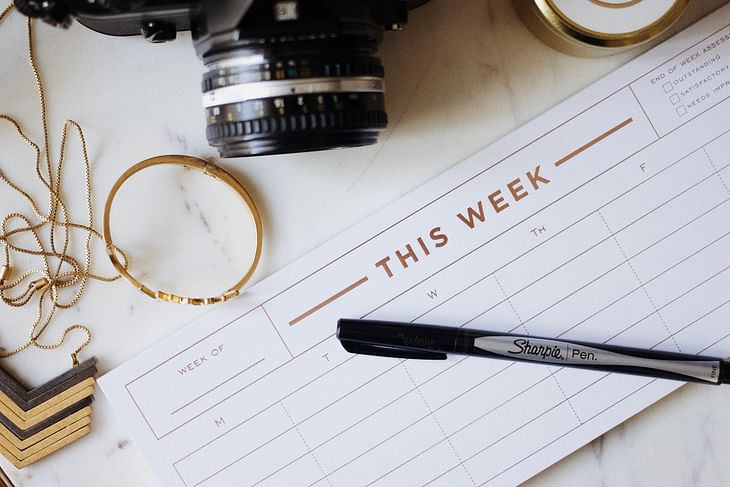 LAST WEEK
NIFTY opened the week flat at 17,443 and took support at 17,300. Though there was a bounce towards the close on Monday, the index moved down to 17,260. Wednesday saw a gap-up and the up-move continued. NIFTY had a down-trending expiry day. The index opened with a gap-up of more than 150 points on Friday and rallied. The recovery was so big that the index closed almost at 17,600. NIFTY ended the week at 17,594, up by 129 points or 0.74%.
BANK NIFTY opened flat at 39,904 on Monday. The index outperformed last week. Monday's close was above 40,300. Tuesday saw consolidation. The index moved up on Wednesday and closed just below 40,700. Expiry day saw a big fall that took the index to 40,300. BNF opened with a huge gap-up on Friday, rallied heavily, and closed at 41,251, up by 1,342 points or 3.36%.
FIN NIFTY opened flat at 17,854 and rallied to close above 18K on Monday. The expiry day saw consolidation but there was a sudden fall and a recovery. There was consolidation just below 18,100 on Wednesday. FINNIFTY fell on Thursday to 17,900. FIN NIFTY opened with a gap-up on Friday and had a big trending day to end the week at 18,265, up by 400 points or 2.24%.
IT moved down by 2.29% last week.
Foreign Institutional Investors net-bought shares worth Rs 6,000 crores last week.
Domestic Institutional Investors net-bought shares worth Rs 13,000 crores.
The FII figure includes the Adani block deal. It was a 15,000 cr deal. So, if you omit it, FIIs were net sellers otherwise.
The US markets, European markets and Asian markets moved higher last week. Dow Jones closed 1.75% higher. Dow Jones has been range-bound for a while. The market is moving up from the support now.
It was a red candle in the weekly timeframe of NIFTY and no one thought that the index would be able to end the week in green after seeing the fall on Thursday and that too, in 0.7% green with a big 270 points move on the last day. Friday changed the structure entirely.
NIFTY's day candle close on Friday was at 200 ema and this is happening for the first time since 22nd February. This looks like a double-bottom recovery. However, there is a long way to go for our market.
India's GDP growth rate came out at 4.4%. The expected figure was 4.7% by RBI. As there is a strong base, 4.7% would have looked good. The real figure came below the estimates but did not have an impact on the market.
February GST Collection came out at 1.5 lac cr.
Fed Official Bostic said that he favours smaller hikes contrary to what Bullard said the previous week.
SEBI approved NSE's request to launch contracts for WTI Crude oil and Natural gas.
Adani stocks fired up last week after the block deal.
SGX Nifty is at 17,730.
INDIA VIX dropped by 14% to 12.18.
WEEK AHEAD
NIFTY has supports at 17,540, 17,465, 17,425 and 17,300. We can expect resistances at 17,600, 17,645 and 17,770.
BANK NIFTY has supports at 41,170, 41,000, 40,850 and 40,600. Resistances are at 41,390, 41,560 and 41,750.
FINNIFTY has supports at 18,240, 18,115 and 18,025. Resistances are at 18,325, 18,380 and 18,515.
NIFTY has the highest call OI build-up at 18,000. The highest put OI build-up is at 17,500.
BANK NIFTY has the highest call OI build-up at 42,000. The highest put OI build-up is at 41,000.
FIN NIFTY has the highest call OI build-up at 18,500. The highest put OI build-up is at 18,000.
Major events of the week are as follows:
MONDAY
_
TUESDAY
Holiday on account of Holi
Powell speech
WEDNESDAY
Germany Industrial Production and Retail Sales.

THURSDAY
China Inflation data

FRIDAY
India Industrial production
India Manufacturing Output
UK Construction Output
UK GDP
UK Industrial Output
FIN NIFTY expiry falls on Monday as Tuesday is a holiday on account of Holi celebrations.
Jerome Powell will testify before the Senate Banking Committee on Tuesday. He will also present the Half-year Monetary Policy Report.
Looking at the weekly chart, 17,945 is the next major level. The bulls need a strong close above the level to take the market to recovery mode.
The structure of FIN NIFTY looks good for a recovery. 18,350 should be watched for expiry tomorrow.
NIFTY is at a major level. 17,600 acted as a strong resistance on Thursday. There was heavy consolidation on the expiry day. The level also has 200 ema now.
I will watch 17,425 on the downside in NIFTY. 17,770 can be watched on the upside.
Let us know your expectations for the week in the comments section!
Post your comment
No comments to display