Dalal Street Week Ahead: Nifty Analysis For March Final Week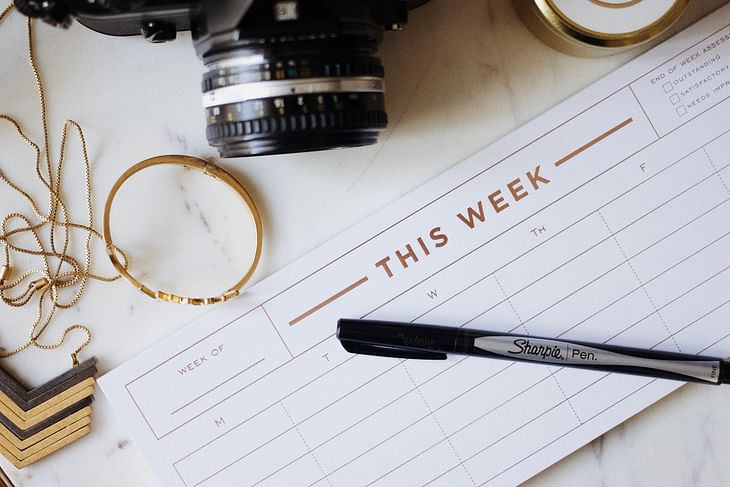 LAST WEEK
NIFTY opened the week with a small gap-down at 17,044 on Monday. The index took support at 16,830 and gave a rally. Resistance was taken at the previous Wednesday's high. There was a down-move on Thursday that continued on Friday. NIFTY closed at 16,945, down by 155 points or 0.91%.
BANK NIFTY opened with a gap-down at 39,411, took support at 39,000 and rallied. The index crossed 40K but saw a sell-off on Thursday. BNF closed at 39,395, down by 203 points or 0.51%.
FIN NIFTY opened with a gap-down at 17,622 and moved down to 17,400. There was a 500+ points rally and the index almost touched 18K. The subsequent 400 points fall led FIN NIFTY to close at 17,623, down by 48 points or 0.27%.
IT moved down by 3.18% last week.
Foreign Institutional Investors net-sold shares worth Rs 7,000 crores last week.
Domestic Institutional Investors net-bought shares worth Rs 9,000 crores.
The global markets ended the week in the green. The US markets had seen some up-move initially but there was a fall towards the close on Thursday.
The highlight of the week was Fed's decision to hike the interest rate. There was a 25 bps hike. UK CPI came out higher than expected.
The government hiked the STT on futures and options and this was a surprise to the traders. It was a 25% hike from 0.05% to 0.062%.
The weekly candle has shadows on either side. Anyway, it is bearish and the market has broken the long-term support of 17,094, the swing low formed in September.
SGX Nifty is at 17,038.
INDIA VIX is at 15.24.
WEEK AHEAD
NIFTY has supports at 16,900, 16,830 and 16,750. We can expect resistances at 16,970, 17,090, 17,160 and 17,207.
BANK NIFTY has supports at 39,160, 39,000 and 38,600. Resistances are at 39,600, 39,730 and 40,000.
FINNIFTY has supports at 17,550, 17,500 and 17,425. Resistances are at 17,690,17,770 and 17,860.
NIFTY has the highest call OI build-up at 17,100. The highest put OI build-up is at 16,500.
BANK NIFTY has the highest call OI build-up at 40,000. The highest put OI build-up is at 39,500.
FIN NIFTY has the highest call OI build-up at 18,000. The highest put OI build-up is at 17,000.
Major events of the week are as follows:
MONDAY
_
TUESDAY
_
WEDNESDAY
_

THURSDAY
Ram Navami Holiday
Germany CPI
US GDP
FRIDAY
UK GDP
India Infrastructure Output
Stay updated on news regarding the Banking crisis. The current status is that the US government has assured safety to all investors. Credit Default Swaps saw a jump in the last few days. The US probe against UBS and Credit Suisse to find out if there was any help provided to Russia to evade financial sanctions has to be followed closely.
US GDP data will influence the positions in the market.
Now that the September support has been broken, the key is in the bears' hands.
I will watch 16,900 on the downside in NIFTY. 17,210 can be watched on the upside.
Let us know your expectations for the week in the comments section!
Post your comment
No comments to display