Dalal Street Week Ahead: Nifty Analysis For June Second Week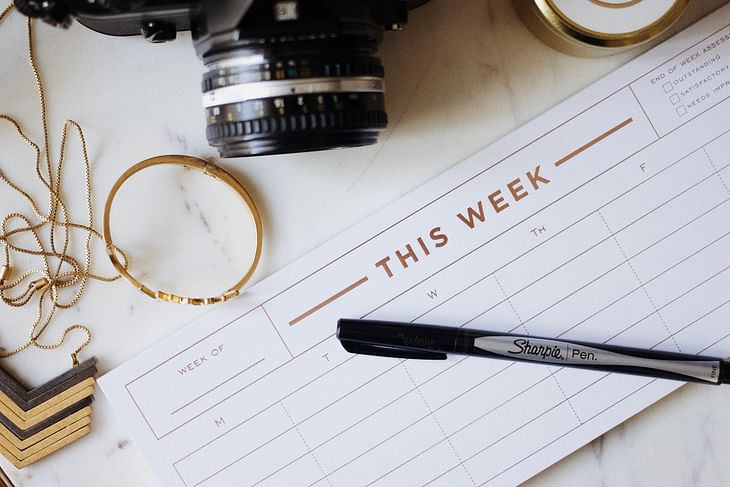 LAST WEEK
NIFTY opened the week with a gap-up at 18,619 and consolidated on Monday, the same as the previous week. Tuesday saw a down-move but there was a 3 PM spike. Wednesday was a trending day with positional short-covering. It was RBI Interest rate decision on Thursday and the market shot up just after the news and then had a big fall. Friday was extremely volatile and Nifty closed at 18,563, up by 29 points or 0.16%.
BANK NIFTY opened with a gap-up at 44,149 and consolidated in a zone of 300 points between 44,000 and 44,300 until a breakout happened on RBI Event day. There was a big reversal and closed below 44K, at 43,989, up by 51 points 0.12%.
FIN NIFTY opened with a gap-up 19,453 and moved up to face resistance near 19,500. Support was taken at 19,400 and a 200 points up-move followed. There was a proper rejection at 19,600 and the index fell to 19,400. FIN NIFTY closed at 19,411, up by 44 points or 0.23%.
IT closed 3.3% lower.
Foreign Institutional Investors net-bought shares worth Rs 1,000 crores last week.
Domestic Institutional Investors net-bought shares worth Rs 2,000 crores.
The US markets had a positive week. The European markets closed in the red. The Asian markets closed well in the green with NIKKEI trading 1.3% in the green.
The Asian markets mostly ended in the green with Nikkei outperforming, ending in 2% green.
Services PMI came out higher at 61.
NSE made a historic decision last week; BANK NIFTY expiry has been shifted to Fridays. This will give three high liquidity-expiries a week for F&O traders.
Germany's Industrial Production data came out weak.
RBI Interest rate decision came out as expected. There was a pause in April and the status-quo has been maintained. The projections are as follows:
FY GDP est: 6.5%.
FY CPI est: 5.1%.
SGX Nifty is at 18,662.
INDIA VIX is at 11.1.
WEEK AHEAD
NIFTY has supports at 18,550, 18,500 and 18,420. We can expect resistances at 18,640, 18,730 and 18,770.
BANK NIFTY has supports at 43,920, 43,790 and 43,680. Resistances are at 44,000, 44,100, 44,170 and 44,280.
FIN NIFTY has supports at 19,390, 19,320 and 19,240. We can expect resistances at 19,490, 19,540 and 19,600.
NIFTY has the highest call OI build-up at 18,700. The highest put OI build-up is at 18,600.
BANK NIFTY has the highest call OI build-up at 44,000. The highest put OI build-up also is at 44,000.
FIN NIFTY has the highest call OI build-up at 19,500. The highest put OI build-up is at 19,000.
It is another red candle like the previous week. Moreover, the index had a positive WoW movement.
Consolidating here is good for the market. There could be a rally any day. At the same time, the market rarely gives a clue before reversal at the top until we see a swing point break.
As we discussed the previous week, 43,475 will continue to be a major support zone as multiple hourly candles have taken resistance there.
Major events of the week:
Monday
17:30 India CPI
Industrial Production
Manufacturing Output
Tuesday
11:30 Germany CPI
18:00 US CPI
Wednesday
11:30 UK GDP
UK Industrial data
12:00 India WPI
18:00 US PPI
23:30 Fed Interest Rate decision
Thursday
_
Friday
14:30 Euro CPI
The most important event of the week is the Fed interest rate decision. US Inflation data will have a major impact on the Fed decision.
Traders should be careful this week as we saw extreme volatility on Friday.
I will watch 18,500 on the downside in NIFTY. 18,730 can be watched on the upside.
Let us know your expectations for the week in the comments section!
Post your comment
No comments to display