Dalal Street Week Ahead: Nifty Analysis For June Final Week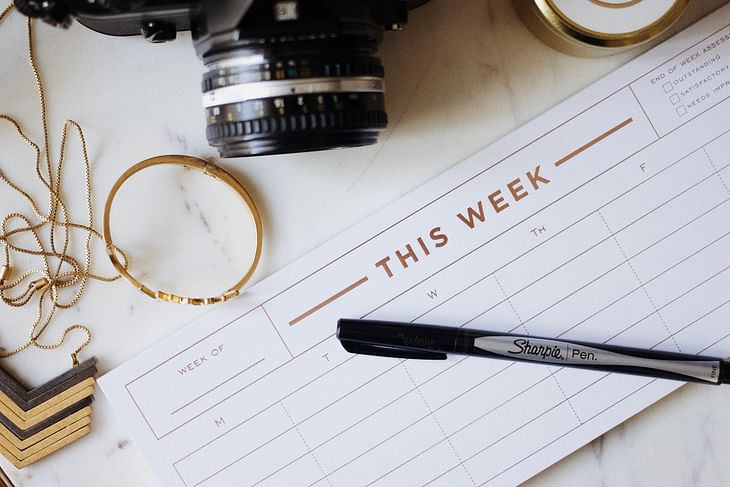 LAST WEEK
NIFTY opened the week with a small gap-up at 18,881. ATH was missed and there was a big fall. It was a rally on Tuesday that was in alignment with the pattern of alternate bullish and bearish days. Wednesday was a flat day but with movement. NF fell on Thursday and had a range-bound Friday. Nifty closed at 18,665, down by 160 points or 0.85%.
BANK NIFTY opened almost flat at 44,040 on Monday and fell. Support was taken at 43,350 and the index had a range-bound week. 44,000 was protected by sellers and BN moved down to close at 43,623, down by 315 points or 0.72%.
IT closed 0.9% lower.
Foreign Institutional Investors net-bought shares worth Rs 1.5 crores last week.
Domestic Institutional Investors also net-bought shares worth Rs 2,000 crores.
It was a negative week for the global markets. The US markets closed deep in the red. The European markets and the Asian markets also closed deep in the red.
It seems like we are in a separate sphere away from the global markets if you look into the previous weeks.
Adani stocks moved down last week on Bloomberg reports that US regulators are looking into the conglomerate.
We had speeches by Fed officials. Powell said that higher rates are needed to curb inflation.
UK inflation came out slightly higher than expected but not big enough to have an impact. Manufacturing PMI in European economies came out slightly lower than expected.
The most important event was the Bank of England's interest rate decision. There was a surprise hike of 50 basis points when everyone was expecting a 25 basis points hike. This is the reason why you see European markets deep in the red.
SGX Nifty is at 18,900.
INDIA VIX is at 11.2.
WEEK AHEAD
NIFTY has supports at 18,550, 18,500 and 18,420 We can expect resistances at 18,6585, 18,750 and 18,850.
BANK NIFTY has supports at 43,500, 43,350 and 43,265. Resistances are at 43,680, 44,000 and 44,100.
FIN NIFTY has supports at 19,500, 19,470 and 19,370. We can expect resistances at 19,540, 19,600 and 19,650.
NIFTY has the highest call OI build-up at 18,800. The highest put OI build-up is at 18,000. PCR is 0.8.
BANK NIFTY has the highest call OI build-up at 44,000. The highest put OI build-up is at 443,500. PCR is 0.85.
FIN NIFTY has the highest call OI build-up at 19,600. The highest put OI build-up is at 19,500. PCR is 0.8.
The weekly candle is red. The major swing point of 18,685 on the day-chart has been broken. Is it going to be a double-top reversal?
Let us watch 43,350 on the downside. That is a major level for positional players. 44,000-44,170 zone is crucial. Hope you remember the significance of 44,170 in the hourly chart.
Nifty is stronger than BN. However, 18,550 is a major level to protect for the bulls. 18,900, being just above the All-time high can be watched.
Our markets were able to move up despite no support from the global markets earlier. So, it is fine if Nifty underperforms as long as the swing points are protected in the Day-chart.
Major events of the week:
Monday
ECB Chair Lagarde Speech
Tuesday
_
Wednesday
Holiday on account of Eid
Thursday
Germany CPI
US GDP
Friday
UK GDP
Euro CPI
I will watch 18,550 on the downside in NIFTY. 18,900 can be watched on the upside.
Let us know your expectations for the week in the comments section!
Post your comment
No comments to display