Dalal Street Week Ahead: Nifty Analysis For July Second Week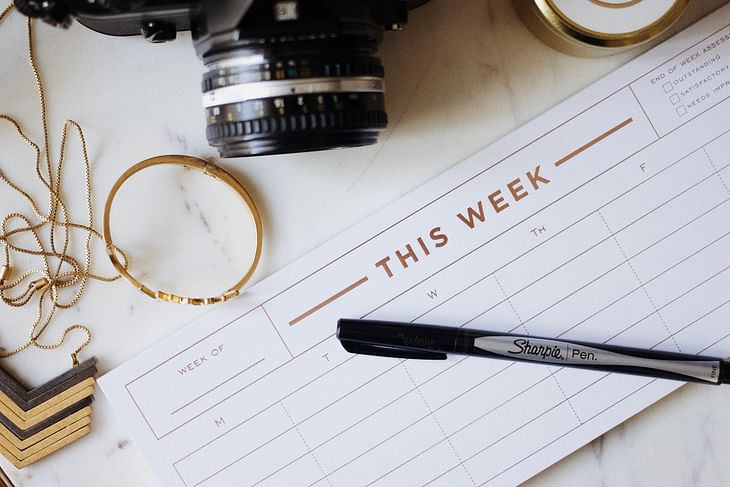 LAST WEEK
NIFTY opened the week with a gap-up at 19,253 and rallied. The up-move continued on Tuesday but there was consolidation on Wednesday with 19,375 zone as support. The index broke Tuesday's high of 19,435, retested and moved up on Thursday. There was a correction on Friday and the index closed at 19,331, up by 143 points or 0.74%.
BANK NIFTY opened with a gap-up at 44,985 and had an 800 points range last week. 45,370 acted as resistance though there was a breakout to hit 45,800 on Tuesday. There was an immediate rejection followed by consolidation. 45,370 acted as a resistance on Thursday as well. There was profit booking on Friday and BN closed at 44,925, up by 178 points or 0.4%.
IT closed flat.
Foreign Institutional Investors net-bought shares worth Rs 9,000 cr last week.
Domestic Institutional Investors net-sold shares worth Rs 7,000 crores.
The global markets moved down last week. The US markets closed 2-3% in the red and the European markets closed 3-4% lower. The Asian markets also closed 2-3% lower except for the Chinese markets.
MONDAY
Gift Nifty replaced Sgx Nifty.
US markets had a half day on Monday and an off on Tuesday on account of Independence day.
India Manufacturing PMI came out at 57.8 against an expectation of 58. Still, it is an expansion.

TUESDAY
It was an insane premium move on Tuesday and option sellers might have lost big.
Services PMI came out at 58.5 lower than the estimate of 60.5.
WEDNESDAY
Fed Minutes said that there will be hikes in the future though at a slower pace to control inflation. Minutes hit the markets negatively because it revealed that the decision to pause was not unanimous and there were so many members standing for hikes.
THURSDAY
Beautiful price action in Nifty breaking 19,435.

FRIDAY
Aggressive shifting of call OI to 45,000, 45,100 and 45,200. This led to some short covering in the second half but the bears won it in the end.
Gift Nifty is at 19,385.
INDIA VIX is at 11.5.
WEEK AHEAD
NIFTY has supports at 19,320, 19,265 and 19,200. We can expect resistances at 19,375, 19,435 and 19,520.
BANK NIFTY has supports at 44,800, 44,500 and 44,280. Resistances are at 45,100, 45,370 and 45,660.
FIN NIFTY has supports at 20,000, 19,950 and 19,880. We can expect resistances at 20,165, 20,250 and 20,315.
NIFTY has the highest call OI build-up at 19,400. The highest put OI build-up also is at 19,400. PCR is 0.7.
BANK NIFTY has the highest call OI build-up at 45,000. The highest put OI build-up also is at 45,000. PCR is 0.7.
FIN NIFTY has the highest call OI build-up at 21,000. The highest put OI build-up is at 19,500. PCR is 0.6. The next largest OI is at 19,800 PE and 20,300 CE.
Major events of the week:
MONDAY
Fed Officials speeches
TUESDAY
11:30 Germany CPI

WEDNESDAY
17:30 India CPI, Industrial Production, Manufacturing Output
18:00 US CPI

THURSDAY
11:30 UK Construction Output, UK GDP, Industrial data
EU Industrial data
18:00 US PPI

FRIDAY
12:00 India WPI
India Inflation is expected to remain flat as food prices are rising but crude oil prices are remaining flat.
US inflation is expected to ease a bit.
Corporate earnings start this week.
Wednesday: TCS, HCL
Thursday: Wipro
IT results are expected to be weak.
IPO
Utkarsh Small Finance Bank
Cyient DLM
Kaka Industries and Ahasolar Technologies
HDFC Bank and HDFC merger comes into effect on July 13.
Global indices have included HDFC Bank and thus, we can expect a volatile week as there will be a lot of inflows and outflows.
Breaking 19,435 on the downside was a major move in Nifty. Do you think a correction phase has kicked in?
I will watch 19,200 on the downside in NIFTY. 19,520 can be watched on the upside.
Let us know your expectations for the week in the comments section!
Post your comment
No comments to display