Dalal Street Week Ahead: Nifty Analysis for July First Week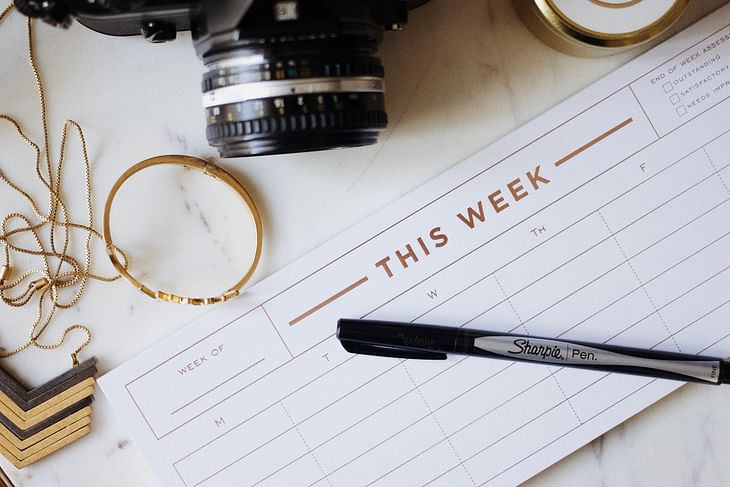 LAST WEEK
NIFTY opened the week with a huge gap-up at 15,915 and moved slightly down, ending the day in green. There was a gap-down on Tuesday but the index showed strength by rallying higher. Wednesday also followed the same pattern. It was a calm expiry on Thursday. The index opened with a gap-down on Friday, followed by a huge fall and recovery to close the week at 15,752, up by 52 points or 0.34%.
BANK NIFTY opened with a gap-up at 34,126 on Monday and followed a downtrending channel. Tuesday and Wednesday were range-bound. Thursday saw a huge up-move, resisted by 33,600. BNF opened with a gap-down on Friday but supported NIFTY by moving higher and the index closed at 33,539, down by 88 points or 0.26%.
IT moved up by 1%.
Foreign Institutional Investors net sold shares worth Rs 7,000 crores last week.
Domestic Institutional Investors net bought shares worth Rs 6,000 crores.
The US markets moved down last week with heavyweights moving down less than the smaller stocks. The European markets also closed in the red, especially DAX that fell by more than 2%. The Asian markets are mixed with Chinese markets trading higher and the peers moving down.
The highlight of the week was the US GDP data on Wednesday. There was fear of recession and the GDP data came out in line with the expectations, though slightly lower at -1.6% against an estimated -1.5% negative growth. However, the markets did not react. It looks like the world has almost come to terms with recession.
South Korea's exports data also hints at recession as there was the slowest growth in the last 19 months. We have CPI data coming out on Monday.
Jerome Powell, speaking at the ECB forum said that there is a high chance for a slowdown with the interest rate hikes but there is no choice as persistent inflation is a bigger issue. The European counterparts also highlighted inflation and this led to negativity. For the US markets, this is the largest first-half drop since 1970!
Other major events of the week were:
Bank of Japan analysed that exports have come down due to China lockdown and Yen has weakened with rising bond yields.
The government decided to impose windfall taxes on gains made by domestic refineries. With the rising crude oil prices, the oil companies were making more profits and this will be taxed now. Reliance fell by more than 7% on Friday.
The Auto sales data was better than expected.
Manufacturing PMI came out at 53.9, the slowest growth in 9 months.
SGX NIFTY is at 15,844.
INDIA VIX is at 21.25.
WEEK AHEAD
NIFTY has supports at 15,750, 15,700, 15,640 and 15,550. We can expect resistances at 15,780, 15,850, 15,890 and 15,930.
BANK NIFTY has supports at 33,500, 33,120, 33,000 and 32,700. Resistances are at 33,550, 33,690, 33,930 and 34,130.
NIFTY has the highest call OI build-up at 16,500. The highest put OI build-up is at 15,000.
BANK NIFTY has the highest call OI build-up at 34,000 and the largest put OI build-up is at 32,500.
The market participants will have to wait for the gap-filling to begin. This will happen only after 15,930 is broken. As we have seen on Monday, it is acting as a major resistance level.
BANK NIFTY has proved the strength of its support at around 33,100. But it's important to see a close above 33,700 to fuel NIFTY.
I will be watching how the FED minutes for June to be released on Wednesday affects the market. The minutes will give us a better clarity on the proposed rate hikes. It is expected that there will be a 50 or 75 basis points hike in the July meeting. But remember Powell's reply to the question 'is 100 basis points hike in consideration'. He had said that nothing is off the table!
Bullard will speak on Thursday. As we have discussed earlier, he is one of the hawkish policy makers. As the speech comes after the FED minutes, we can give less importance to it. Also, keep an eye on the inflation data from China on Saturday.
Let us watch the movement of TCS as the quarterly results will be out on Friday. The IT sector has been moving up for the last two weeks after a heavy fall of 8% three weeks ago.
I will be watching 15,550 on the downside and 15,930 on the upside for the week.
Let us know your expectations for the week in the comments section!
Post your comment
No comments to display