Dalal Street Week Ahead: Nifty Analysis For January Third Week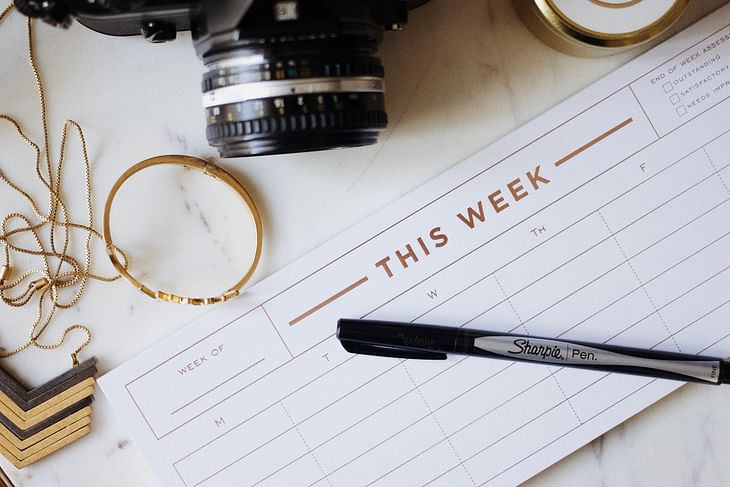 LAST WEEK
NIFTY opened the week with a gap-up at 17,963 on Monday. The index moved higher and formed a double top near 18,130. After two days of consolidation, the index fell to 17,800 on Thursday, took support and rallied on Friday. Nifty closed at 17,957, up by 97 points or 0.5%.
BANK NIFTY opened with a gap-up at 42,428. As in Nifty, a double top was formed near 42,700 and the index fell. There was no hourly close below 41,900. BNF moved up on Friday and closed at 42,371, up by 182 points or 0.4%.
IT moved up by 3.5%.
Foreign Institutional Investors net-sold shares worth Rs 9,500 crores last week.
Domestic Institutional Investors net-bought shares worth Rs 10,000 crores.
It was a flat week for our market. The week-candle in Nifty is a doji. The same is the case in BNF. It was IT that moved higher taking in inspiration from NASDAQ. Nifty is within the range of the previous week. 17,800 will remain the level to watch on the downside for a breakdown.
Reliance movement is a concern. The stock price moved down by 2.7% last week and the structure looks weak. At the same time, Metals are doing pretty well.
Looking at the global markets, it was a fine week overall. The US markets rallied by more than 2.5% and Nasdaq recovered nearly 5%. The European markets and Asian markets also moved higher.
US inflation eased to 6.5% from 7.1%. This was expected and it is good that the rate hikes are doing the job. India's CPI also eased to 5.72% from 5.88%.
Corporate results came out last week, of which HDFC Bank, TCS and Infosys were the most important. TCS missed estimates when it comes to net profits and Infosys results came out better than expectations. HDFC Bank announced results on Saturday and it has beaten the estimates.
China reopened borders for the first time since 2020 and this boosted positivity.
Powell's speech did not have a major impact on the market.
The World Bank revised the growth by slashing the figure and said that there is a high chance for recession.
SGX Nifty is at 18,058.
INDIA VIX is at 14.5.
WEEK AHEAD
NIFTY has supports at 17,860, 17,770 and 17,650. We can expect resistances at 18,000, 18,130 and 18,230.
BANK NIFTY has supports at 41,920, 41,665 and 41,500. Resistances are at 42,500, 42,685 and 43,000.
FIN NIFTY has supports at 18470, 18,350 and 18,280. Resistances are at 18,685, 18,790 and 18,900.
NIFTY has the highest call OI build-up at 17,900. The highest put OI build-up also is at 17,900.
BANK NIFTY has the highest call OI build-up at 42,500. The highest put OI build-up is at 42,000.
FINNIFTY has the highest call OI build-up at 19,000. The highest put OI build-up is at 18,000 followed by 18,500.
Corporate results will continue this week; The major companies are as follows:
Wednesday: Indusind Bank

Thursday: Hindustan Unilever
Friday: Reliance Industries
Saturday: ICICI Bank
My eyes will be on HDFC Bank to see how the participants react to the results. Wipro also can be watched.
There is a trendline that can be drawn connecting the high of 14th December, 3rd, 4th and 9th January. Nifty is facing resistance there right now. Let us see if it can be broken.
As we discussed many a time, movement within the range of 17,800-18,250 can be seen as consolidation only. Indecisiveness will persist in this zone.
Let us look at the major events coming up this week.
MONDAY
US holiday: Martin Luther King Jr. day
India WPI

TUESDAY
Germany CPI
UK CPI on Tue or Wed?
WEDNESDAY
Euro CPI
US PPI


I will watch 17,800 on the downside in NIFTY. 18,130 can be watched on the upside.
Let us know your expectations for the week in the comments section!
Post your comment
No comments to display