Dalal Street Week Ahead: Nifty Analysis For January First Week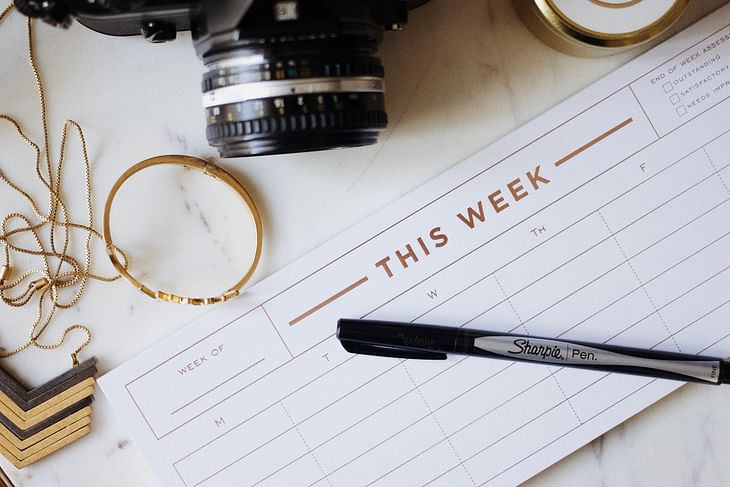 LAST WEEK
NIFTY opened the week flat at 17,833 on Monday after a losing week. There was a steady rally on the following days except for Friday where there was some profit booking towards the close. NIFTY ended the week at 18,105, up by 299 points or 1.68%.
Monday: Flat opening and up-move.
Tuesday: Another flat opening and up-move.
Wednesday: The same pattern continued.
Thursday: Gap-down opening and a last hour-rally.
Friday: Flat opening and consolidation in a down-trending channel until a quick sell-off happened at 3 PM.
BANK NIFTY opened flat at 41,720 on Monday and had a fine rally. The up-move continued on Tuesday as well but there was rejection on Wednesday. There was an amazing rally in the second half of the expiry day. BNF ended the week with a down-trending Friday. The index closed at 42,986, up by 1,318 points or 3.16%.
IT climbed 1.36%.
Foreign Institutional Investors net-sold shares worth Rs 6,000 crores last week.
Domestic Institutional Investors net-bought shares worth Rs 5,000 crores.
It was a strong recovery we saw last week. The previous week proved that the bulls are blind with bears completely taking over the market and pulling it below 18K. Though the day chart tells us that there has been a bigger fall than expected, the weekly chart looks fine. It looks like a mere pullback if you observe a larger timeframe.
At the same time, we cannot rule out the possibility of a bigger fall in the near future. But I give a bigger probability for 19K than 17K looking at the structure. Breaking 17K can be fatal as it is a major swing point. Support was taken for more than four weeks here back in October. Keep in mind that the day candle formed on Friday has given a dark cloud cover which is negative.
It is worth noting that NIFTY PSU Banks rallied by 11% last week.
Looking at the global markets, the US markets and European markets had a slightly red week. It was a short week for most of the markets. The Asian markets are mixed with Nikkei and Kospi moving down whereas the Chinese markets had a positive week despite the Covid challenges the country is facing.
SGX Nifty is at 18,145.
INDIA VIX dropped to 14.9.
WEEK AHEAD
NIFTY has supports at 18,100, 18,000 and 17,800. We can expect resistances at 18,200, 18,260 and 18,450.
BANK NIFTY has supports at 42,830, 42,500 and 42,000. Resistances are at 43,250, 43,500 and 43,680.
FINNIFTY has supports at 18,940, 18,800 and 18,730. Resistances are at 19,000, 19,120 and 19,230.
NIFTY has the highest call OI build-up at 18,200. The highest put OI build-up is at 18,000.
BANK NIFTY has the highest call OI build-up at 43,500. The highest put OI build-up is at 43,000.
FIN NIFTY has the highest call OI build-up at 19,200. The highest put OI build-up is at 19,000.
INDIA VIX is at 14.9.
Our markets will lack inference from the global cues as most of the major global markets are on holiday on account of the New Year. The last week was less volatile and saw flat openings mostly due to the same reason.
Inflation data from Germany and Euro region, and Manufacturing PMI from USA are the major global data releases this week. The highlight of the week will be the FOMC minutes.
Auto Sales data will be out this week. The Auto sector moved up by more than 3% last week.
The bulls need a close above 18,280 for the week. Can this be the beginning of the next round of impulsive up-moves. If that is the case, we will see 19K soon. If there is a close below 17,770, we will see more down-move.
I will be closely watching 18,000 on the downside and 18,260 on the upside.
Let us know your expectations for the week in the comments section!
Post your comment
No comments to display