Dalal Street Week Ahead: Nifty Analysis For February Second Week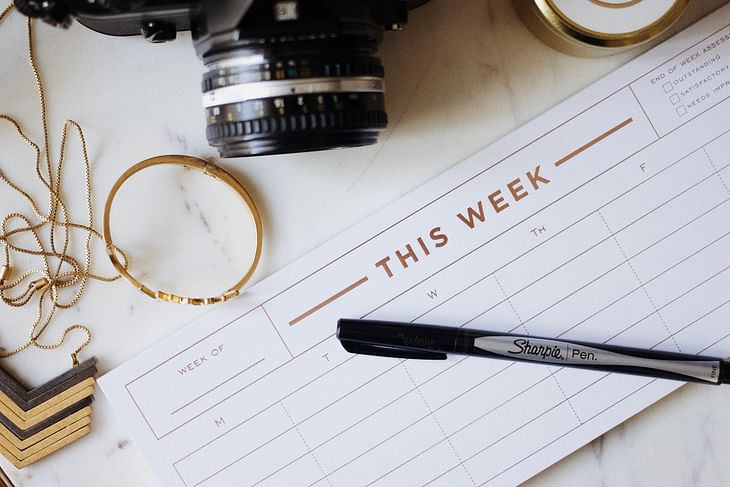 LAST WEEK
NIFTY opened the week flat at 17,577. The week was rather volatile. Adani issue, Fed rate decision and Union Budget led to extreme movements in the market. If there is a need to brief the days, then Monday, Tuesday and Thursday were flat days and Friday saw the closing rally. Wednesday being the event day saw wild moves. NIFTY closed at 17,854, up by 250 points or 1.4%.
BANK NIFTY opened flat at 40,018. Low was made at 39,400. Wednesday's range was 2,500 points. 41K was crossed again on Friday and BNF closed at 41,499, up by 1154 points or 2.9%.
IT moved up by 2.8%.
Foreign Institutional Investors net-sold shares worth Rs 14,000 crores last week.
Domestic Institutional Investors net-bought shares worth Rs 14,000 crores.
Global Markets
A rally was seen last week. IT stocks rallied heavily. However, Dow Jones closed flat. Also, HANG SENG closed 4% lower. There is no momentum in the Asian markets. The west stayed strong last week.
Adani Issue update.
The stocks plunged heavily last week on the Hindenburg report. Some of the Adani stocks saw a recovery on Friday. This could be due to the statement from Fitch Ratings. They said that there is no change in the credit profile of Adani companies even after Hindenburg Report. Also, Nirmala Sitharaman said that the banks are well within the exposure limit. Adani FPO was cancelled. Adani Ports will announce their results this week.
Fed hiked the interest rate by 25 basis points.
The US Jobs data revealed that there was an unusual addition in the jobs amid recession.
SGX Nifty is at 17,800.
INDIA VIX dropped to 14.4.
WEEK AHEAD
NIFTY has supports at 17,680, 17,600 and 17,540. We can expect resistances at 17,970, 18,000 and 18,100.
BANK NIFTY has supports at 40,850, 40,700 and 40,340. Resistances are at 42,000, 42,500 and 42,770.
FIN NIFTY has supports at 18200, 18,110 and 18,030. Resistances are at 18,500, 18,660 and 18,800.
NIFTY has the highest call OI build-up at 18,000. The highest put OI build-up is at 17,600.
BANK NIFTY has the highest call OI build-up at 43,000. The highest put OI build-up is at 40,500.
FINNIFTY has the highest call OI build-up at 19,000. The highest put OI build-up is at 17,800.
Major events of the week are as follows:
MONDAY
___
TUESDAY
Powell speech
WEDNESDAY
RBI Interest rate decision 10 AM

THURSDAY
Germany CPI

FRIDAY
Euro CPI
UK GDP
RBI event will be the highlight of the week. We are expecting a repo rate hike of 25 basis points. The current rate is 6.25.
The market looks rather uncertain due to the Adani issue. It is hard to form a view on the market since there is extreme volatility and the move is news-dependent. Still, crossing 18K will be a reversal sign.
I will watch 17,600 on the downside in NIFTY. 18,000 can be watched on the upside.
Let us know your expectations for the week in the comments section!
Post your comment
No comments to display