Dalal Street Week Ahead: Nifty Analysis For February Fourth Week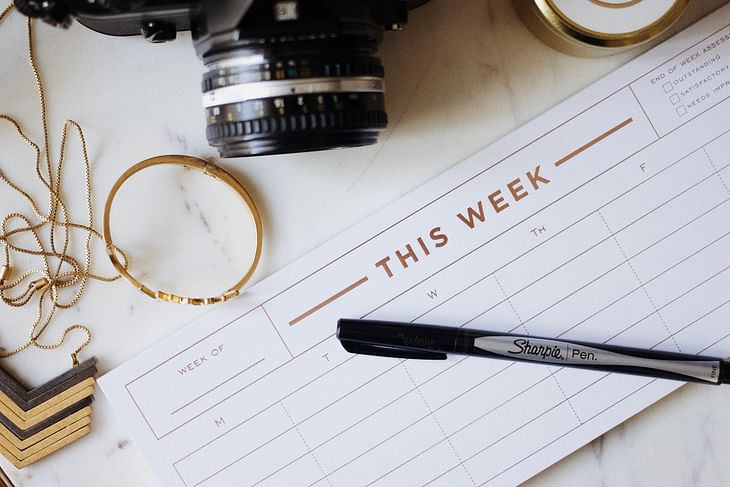 LAST WEEK
NIFTY opened the week flat at 17,861 on Monday and took support around 17,750. There was a rally on Tuesday that was extended on Wednesday, especially with a final-hour breakout that led to a close above 18K. The index opened with a huge gap-up on Friday and profit booking kicked in. NIFTY moved down on Friday as a continuation of the profit booking but took support at 17,900. NIFTY ended the week at 17,944, up by 88 points or 0.48%.
BANK NIFTY opened flat at 41,572 and took support at 41,250 on Monday. The index joined the rally on Tuesday and Wednesday but could not cross the major level of 41,800. There was profit booking on Thursday and Friday. 40,900 offered support and BNF closed at 41,132, down by 428 points or 1.03%.
FIN NIFTY opened flat at 18,508 on Monday. There was support taken at 18,340. Up-move took the index higher on Tuesday and Wednesday but 18,740 resisted the up-move on Thursday. There was profit booking and FIN NIFTY took support at around the support level of Monday on Friday and ended the week at 18,434, down by 82 points or 0.44%.
IT moved up by 0.6%.
Foreign Institutional Investors net-bought shares worth Rs 4,000 crores last week.
Domestic Institutional Investors also net-bought shares worth Rs 2,500 crores.
Looking at the global markets, the US markets closed mixed with DOW and S&P 500 ending the week with minor losses and NASDAQ closing in the green though at +0.6%. The European markets closed well in the green. However, the Asian markets mostly closed lower.
There is uncertainty if you watch the weekly chart. It is a green candle but it looks like a spinning top formed with rejection from the zone of 18,000-18,150 and that does not look good for the bulls.
India's Consumer Price Inflation came out unexpectedly higher at 6.5%. The estimate was higher than the previous month figure. But no one was expecting a figure above 6.5%. The base effect is one reason. Food prices also played a major role. This led to negative sentiments.
Wholesale Price Inflation also came out higher than expected. However, the data was still lower than the previous month.
US CPI came out slightly higher than the estimates. The expected figure was 6.2% and the figure stood 6.4%. US PPI also came out higher.
UK Core CPI also came out higher than the estimates.
The US retail sales data came out strong. The figure stood highest in two years. US Jobs data indicated strength in the economy.
Two Fed officials said yesterday that the Fed should have hiked rates bigger to reduce inflation.
India's trade deficit fell. At the same time, exports also sank.
There was consensus in the market on Thursday and this led to the gap-up. As you know, consensus is dangerous in markets. When the market started falling, the positions accelerate the fall and this is exactly what happened on the expiry day with long unwinding.
SGX Nifty is at 17,993.
INDIA VIX is at 13.1, a marginal increase.
WEEK AHEAD
NIFTY has supports at 17,960, 17,900, 17,800 and 17,745. We can expect resistances at 17,985, 18,035 and 18,135.
BANK NIFTY has supports at 41,000, 40,900, 40,600 and 40,300. Resistances are at 41,380, 41,520, 41,800 and 42,000.
FIN NIFTY has supports at 18,340, 18,250 and 18,175. We can expect resistances at 18,500, 18,630 and 18,740.
NIFTY has the highest call OI build-up at 18,000. The highest put OI build-up also is at 18,000.
BANK NIFTY has the highest call OI build-up at 41,500. The highest put OI build-up is at 41,000.
FINNIFTY has the highest call OI build-up at 18,700. The highest put OI build-up is at 18,400.
Major events of the week are as follows:
MONDAY
US Markets holiday on account of Washington's birthday.
TUESDAY
US Manufacturing PMI and Services PMI
UK Manufacturing PMI
India GDP
WEDNESDAY
Germany CPI
MPC Meeting minutes
Fed Minutes

THURSDAY
US GDP

FRIDAY
_
I will watch 17,745 on the downside in NIFTY. 18,135 can be watched on the upside.
Let us know your expectations for the week in the comments section!
Post your comment
No comments to display