Dalal Street Week Ahead: Nifty Analysis For December Third Week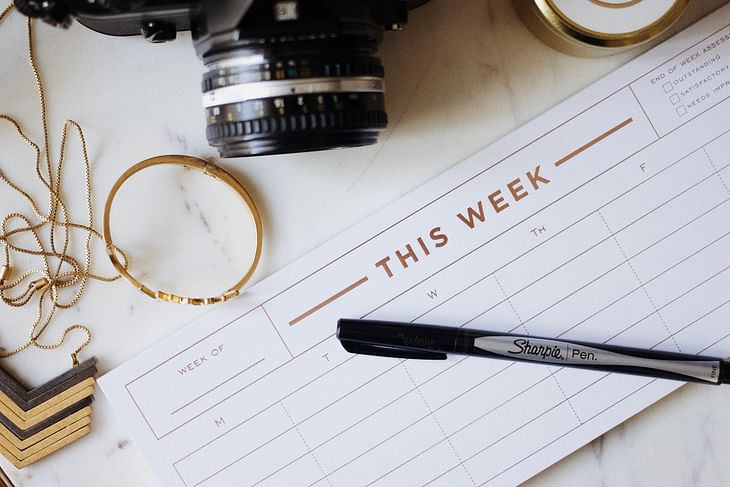 LAST WEEK
NIFTY opened the week flat at 18,729 and gradually moved down with intermittent buying. There was a huge sell-off on Friday and NIFTY closed at 18,497, down by 200 points or 1.07%.
Monday: Sudden dip and then slow recovery.
Tuesday: Gap-down and a minor second-half buying.
Wednesday: Flat opening and fall.
Thursday: Consolidation; 18,550 was protected.
Friday: Profit-booking.
BANK NIFTY opened with a minor gap-up at 43,206 and moved up to enjoy a bullish week. The index took firm support at 43,000. There was a huge up-move on Thursday. BNF opened with a gap-up on Friday but there was profit booking. BNF closed the week at 43,633, up by 547 points or 1.29%.
IT saw a big sell-off and closed 6% lower.
Foreign Institutional Investors net-sold shares worth Rs 4,300 crores last week.
Domestic Institutional Investors also net-bought shares worth Rs 3,700 crores.
There was profit booking and NIFTY had to close with a red candle on the weekly chart due to the sell-off in IT sector. Look at Banks! The weekly chart looks beautiful with a strong rally. The index is at all-time-high. At the same time, IT engulfed the previous green candles giving a rather bearish indication.
The US markets ended the week in the red. There was a down-move of more than 3%, especially in the small-cap. The European markets moved down by 1% and the Asian markets mostly moved higher.
RBI hiked the interest rate by 35 basis points. This was expected. The inflation projected for FY23 was kept unchanged at 6.7%. GDP growth projection was reduced to 6.8% from 7%. Despite this revision to 6.8%, our projections are higher than most countries.
US Services PMI hit 56.5, beating all expectations. This led to the fear that Fed may hike rates and the US markets fell when the week started.
Gujarat elections were swept by BJP as expected and the market took it as a non-event.
SGX Nifty is at 18,559.
INDIA VIX stays at 13.5.
WEEK AHEAD
NIFTY has supports at 18,410, 18,360 and 18,300. We can expect resistances at 18,500, 18,570, 18,630 and 18,665.
BANK NIFTY has supports at 43,330, 43,000 and 42,880. Resistances are at 43,700, 43,850 and 44,000.
FINNIFTY has supports at 19,240, 19,200 and 19,170. Resistances are at 19,300, 19,330 and 19,370.
NIFTY has the highest call OI build-up at 18,600. The highest put OI build-up also is at 18,600 followed by 18,000.
BANK NIFTY has the highest call OI build-up at 44,000. The highest put OI build-up is at 43,500.
The worry is regarding IT. That candle does not look good at all for the bulls. The index was at a breakout point but the up-move miserably failed. Let us if the down-move continues or if Banks will be able to counter it by giving a further rally.
We do not have the support of global markets. However, the Asian markets are not that struggling. Price action looks good for Banks but we need the support of global markets to have sustained follow-ups.
This is going to be an eventful week for our market.
We have three IPOs: Sula Vineyards, Abans Holdings and Uniparts India.
UK GDP and Manufacturing data will be released on Monday. We have India's inflation data also released, which is more important. US and Germany will announce inflation numbers on Tuesday.
WPI release is on Wednesday. However, the day's highlight will be Fed interest rate decision. Will it be a lower hike this time, 50bps? Bank of England will announce the interest rate decision the following day.
The week will close with Euro CPI and Germany Manufacturing PMI data release on Friday.
Can our markets continue the rally with the help of BNF?
I will be closely watching 18,410 on the downside and 18,570 on the upside.
Let us know your expectations for the week in the comments section!
Post your comment
No comments to display