Dalal Street Week Ahead: Nifty Analysis For December Second Week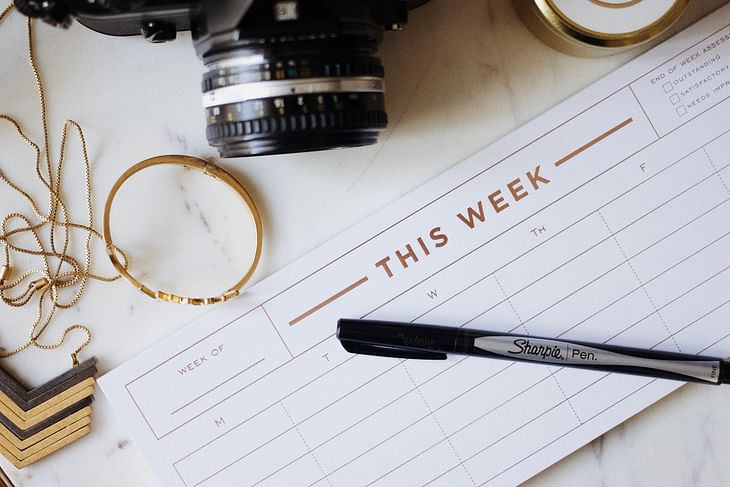 LAST WEEK
NIFTY opened the week with a small gap-down at 18,455 and had three up-trending days. There were down-moves on Thursday and Friday and the index closed at 18,696, up by 183 points or 0.99%
Monday: Small gap-down and up-move.
Tuesday: Flat opening and up-move.
Wednesday: Big short covering towards the end.
Thursday: Gap-up but a fall followed.
Friday: Gap-down and fall.
BANK NIFTY opened with a gap-down at 42,837 and moved up with intermittent selling. There was resistance at 43,500 and the index closed at 43,104, up by 120 points or 0.28%.
IT gave a big rally.
Foreign Institutional Investors net-bought shares worth Rs 10,000 crores last week.
Domestic Institutional Investors also net-sold shares worth Rs 1,500 crores.
Our market continued the rally, giving a follow-up candle for the previous week. BANK NIFTY also moved higher. IT had a fantastic week.
The US markets rallied from the previous week-low. The European markets closed in the green except for DAX.
India's Quarterly GDP data came out at 6.3%. The expected data was around 6.1%. There is no longer a base effect which we had due to the Covid slowdown.
Germany released their CPI data and the figure was in line with the estimates, coming out at 10.4% YoY.
Government has cut windfall taxes on domestically produced crude oil prices.
SGX Nifty is at 18,855.
INDIA VIX is at 13.5.
WEEK AHEAD
NIFTY has supports at 18,680, 16,640, 18,600 and 18,550. We can expect resistances at 18,700, 18,780 and 18,850.
BANK NIFTY has supports at 43,000, 42,880 and 42,600. Resistances are at 43,130, 43,350 and 43,500.
FINNIFTY has supports at 19,200, 19,150 and 19,080. Resistances are at 19,280, 19,320, 19,430 and 19,480.
NIFTY has the highest call OI build-up at 19,000. The highest put OI build-up is at 18,700.
BANK NIFTY has straddle at 43,000.
The market looks very strong looking at the continuous rally. However, we had a bearish close on Friday. This resulted in the upper shadow in NIFTY's weekly candle.
We have Services PMI releasing on Monday. US Services PMI also will be released tomorrow.
Expiry day will be volatile as Gujarat election results will be out. The market may move with fluctuation in the seat status.
Also, we can expect volatility in the last hour on Wednesday as positions may get squared.
RBI interest rate decision will be out on Wednesday. It could be a minor hike in the range 25-35 basis points considering lower inflation at 6.8% last month compared to the previous figure of 7.4%.
Bears will have a hard time to reverse the market. However, we may see some profit booking. But the overall structure looks rather bullish and NIFTY can even suffer a setback to 18K and can still take off.
I will be closely watching 18,600 on the downside and 18,900 on the upside.
Let us know your expectations for the week in the comments section!
Post your comment
No comments to display