Dalal Street Week Ahead: Nifty Analysis For December Fourth Week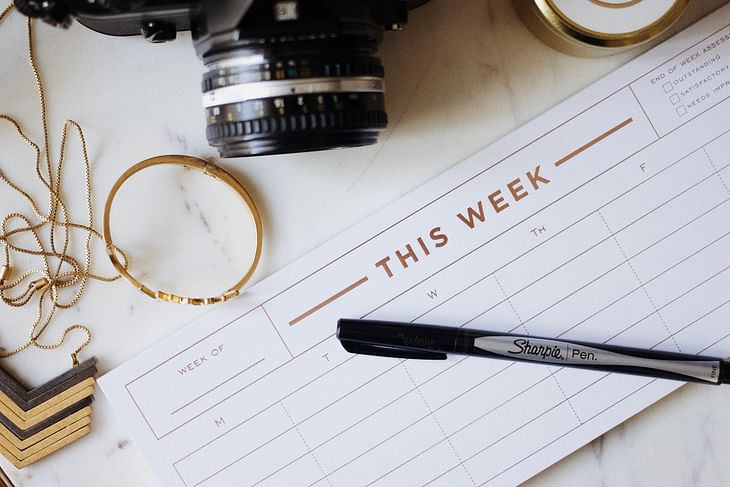 LAST WEEK
NIFTY opened the week with a gap-down at 18,415, took support at 18,340 and moved higher. There was a top formation on Wednesday and the expiry day saw a bloodbath. The global markets fell on Thursday and our markets gave a bearish close on Friday to end the week at 18,269, down by 228 points or 1.2%.
Monday: Support at 18,340 and moved higher.
Tuesday: Continuation of the up-move.
Wednesday: Top formed at 18,700.
Thursday: Huge intraday fall of more than 250 points.
Friday: Sell-on-rise market.
BANK NIFTY opened with a small gap-down at 43,526. There was buying and consolidation on Monday. There was an up-move on the following day but 44K acted as resistance. 44,150 was the high of the week, from where selling started on Wednesday. Expiry day saw an intraday fall of more than 600 points and BNF closed the week at 43,220, down by 414 points or 0.95%.
IT is continuing the down-move, moving down by 1.6%.
Foreign Institutional Investors net-sold shares worth Rs 1,800 crores last week.
Domestic Institutional Investors net-bought shares worth Rs 3,400 crores.
The weekly candle is bearish with an upper wick formed. This is after top formation at 18,700. The global negativity did not allow our market to rise further. Reliance also had a weak close to the week. BNF is still above the previous week's low but the candle does not look good as there was weakness.
The US markets closed in the red. DOW was breaking the swing-high in the beginning but the sell-off came in. The European markets and Asian markets also closed in the red.
US inflation came out at 7.1%, better than the expected 7.3%. Fed hiked the interest rate by 50 basis points as expected.
Along with the interest rate hike, Powell had something else on the table: the projected interest rate by the end of 2023 is 5.3%, higher than expected. This added to the negativity.
India's consumer price inflation report was surprising as it came out in the tolerance zone, at 5.9%. However, industrial production dropped by 4%. WPI also lowered to 5.85%.
UK GDP came out in line with expectations and their manufacturing output data came out better than expected. Bank of England hiked interest rate by 50 basis points.
SGX Nifty is at 18,316.
INDIA VIX rose to 14. It had gone below 12.
WEEK AHEAD
NIFTY has supports at 18,250, 18,160, 18,130, 18,025 and 18,000. We can expect resistances at 18,315, 18,360, 18,410, 18,440 and 18,520.
BANK NIFTY has supports at 43,100, 43,000 and 42,740. Resistances are at 43,440, 43,600 and 43,885.
FINNIFTY has supports at 19,075, 19,050, 19,000 and 18,950. Resistances are at 19,140, 19,175 and 19,280.
NIFTY has the highest call OI build-up at 18,600. The highest put OI build-up is at 18,000.
BANK NIFTY has the highest call OI build-up at 44,000. The highest put OI build-up is at 43,000.
FIN NIFTY has the highest call OI build-up at 19,300. The highest put OI build-up is at 18,800.
Why are we seeing a down-move despite dropping inflation rates? It is because the hawkish stance continues. Though Powell went for just 50 bps hike, after a series of 75 basis point hikes, there are other things to be worried about.
The unemployment rate is dropping and this is increasing wage inflation. The Fed will have to take measures by increasing the rates so that companies cannot borrow loans and expand their businesses by creating more jobs.
Windfall taxes have been cut again. The tax on crude oil has been revised from Rs 4,900 per ton to Rs 1,700 per ton.
KFin Technologies and Elin Electronics will list their shares in the market this week.
We had a rather eventful week and the coming week is going to be quiet with Christmas awaiting. Germany PPI will be released on Tuesday. It will be an early close for the UK markets on Friday on account of Christmas celebration.
Though the bears won the last week, it will not be easy for the bears to take the market to bearish territory as we have many strong support levels. It will be hard to break 17,900. The bulls wil have to take NIFTY above 18,700.
As we have been discussion in the Pre Market Analysis for days, a steep rally will see big corrections as well. But it is important to hold the crucial swing points.
I will be closely watching 18,130 on the downside and 18,410 on the upside.
Let us know your expectations for the week in the comments section!
Post your comment
No comments to display