Dalal Street Week Ahead: Nifty Analysis For August Second Week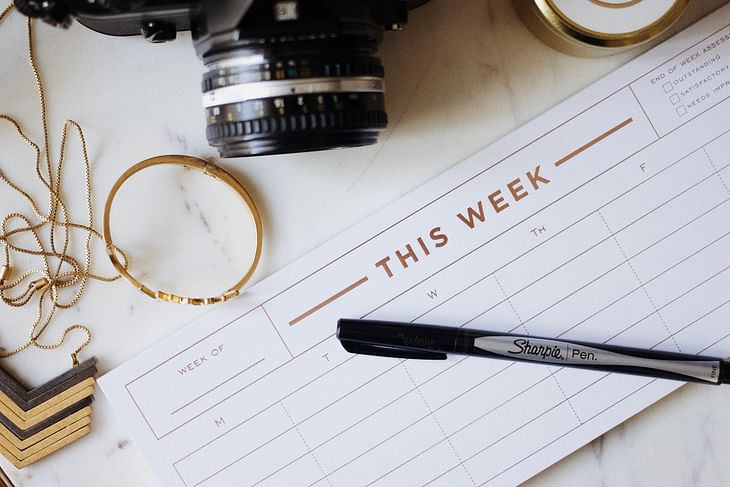 LAST WEEK
NIFTY opened the week with a gap-up at 17,244 on Monday and moved higher. However, the index was range-bound in the first three days. Thursday saw the drama when NIFTY opened with a gap-up at 17,467 and moved down after taking resistance at day-high. Rumours were spreading about Chinese military drills and attacks on Taiwan. Our market over-reacted to it. It was a nightmare expiry for non-directional traders. There was recovery towards the end and the index closed flat. Friday was a choppy day and trapped traders again only to close flat. NIFTY ended the week at 17,397, up by 239 points or 1.39%.
BANK NIFTY opened flat at 37,621and moved higher. The rally continued the next day too but that was after a gap-down opening. BNF crossed 38,000 on Wednesday but the index could not close above the level. Thursday was crazy with a range of 1,000 points. BNF touched week-high again on Friday but the resistance was strong. BANK NIFTY ended the week at 37,921, up by 429 points or 1.14%.
IT gave follow-up for the W breakout and closed 2.8% higher.
Foreign Institutional Investors net bought shares worth Rs 7,000 crores last week.
Domestic Institutional Investors net sold shares worth Rs 2,000 crores.
It is alright that our markets had sell-offs in between. In the end, it was a positive week though the momentum has come down. What else is to be expected after a steep rally!
The US markets had a flat to green week but NASDAQ closed much higher. The European markets and the Asian markets also had a positive week. The Western markets did not have a good close on Friday. Let us see how our markets react to it along with SBI results.
The RBI interest rate decision was the highlight of the week. The Repo rate was hiked by 50 basis points which was higher than expected. But the market did not react. The accommodative stance has been withdrawn. Shaktikanta Das said that inflation is high and is expected to stay above the tolerance zone in Q2 and Q3 also. The GDP and inflation forecasts remain unchanged.
Taiwan tensions had an impact on our market but there was no reaction even in the Chinese markets or Taiwan exchange. Watch US futures and the epicentre when you get news.
SGX NIFTY is at 17,340.
INDIA VIX is at 18.9.
WEEK AHEAD
NIFTY has supports at 17,360, 17,265, 17,225 and 17,070. We can expect resistances at 17,430, 17,475, 17,500 and 17,600.
BANK NIFTY has supports at 37,800, 37,500 and 37,250. Resistances are at 38,000, 38,150 and 38,500.
NIFTY has the highest call OI build-up at 17,500. The highest put OI build-up is at 17,000.
BANK NIFTY has the highest call OI build-up at 38,500 and the largest put OI build-up is at 37,000.
The markets will first react to the SBI results which have missed the street estimates. We had good results in general and were expecting positive results from the side of SBI as well.
Looking at the global cues, there is no negativity except for news from Taiwan. However, we have not seen any market reacting. The local cues are strong when it comes to Manufacturing PMI and major results but negative when it comes to Services PMI and SBI results.
FIIs have become net buyers for the week and let us see if August can be a buying month for FIIs.
Crude oil prices have dropped. This is good for India but remember that if there are recession worries, this will not be good for our market.
We have some major results coming out this week: Bharti Airtel, Adani Ports, Power Grid, Coal India, Eicher Motors, Hindalco Industries, Tata Consumer Products, Divis Laboratories, Grasim Industries, Hero MotoCorp, and ONGC.
Tuesday is a holiday on account of Moharram.So, FINNIFTY expiry falls on Monday this time.
China, Germany and more importantly, the USA will announce their CPI on Wednesday. US inflation is expected to be at 8.7%, lower than the previous month. As Jobs report came out strong on Friday, all eyes will be on inflation data to see if there is a possibility that the world economy can evade recession.
India's inflation data also will be out on Friday. We are expecting the figure to stay still, around 7%. Manufacturing output data also will be announced on Friday.
I will be watching 17,000 on the downside and 17,600 on the upside.
Let us know your expectations for the week in the comments section!
Post your comment
No comments to display