Dalal Street Week Ahead: Nifty Analysis For April Third Week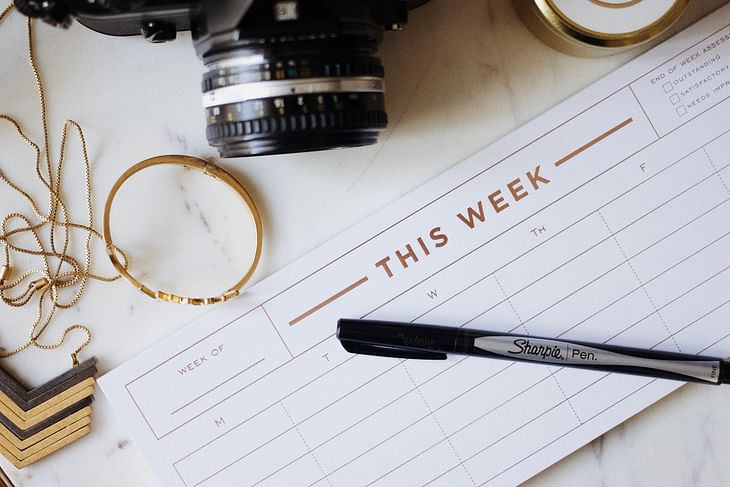 LAST WEEK
NIFTY opened the week flat at 17,635 on Monday and had a flat day after facing rejection at 17,690. There was a gap-up on Tuesday and the index closed nearly 100 points higher. Wednesday saw an up-trending day and 17,750 was broken. NIFTY saw a V-shaped recovery on Thursday and ended the week at 17,828, up by 229 points or 1.3%. Friday was a holiday.
BANK NIFTY opened flat at 41,136 on Monday and moved down. The next day saw a big gap-up above 41K and the index crossed 41,500. BNF took support at the previous day's high and shot up. There was a huge up-move towards the close and BNF ended the week at 42,133, up by 1,092 points or 2.66%.
FIN NIFTY opened flat 18,491 and was bearish on Monday. The gap-up above 18,500 on Tuesday was sustained throughout the day. There was a follow-up on Wednesday and the index had a big day on Thursday. FIN NIFTY closed at 18,854, up by 392 points or 2.12%.
IT moved down by 1.47%.
Foreign Institutional Investors net-bought shares worth Rs 3,400 crores last week.
Domestic Institutional Investors net-sold shares worth Rs 400 crores.
The US markets and European markets had a positive week. It was an event-packed week and so, there were volatile moves. The Asian markets also moved higher barring some sectors in China.
India CPI came out at 5.66% and that is slightly better than the estimates. This is a 15-month low. US Inflation was expected at 5.2 and the figure came out at 5.0%. However, core CPI remains high.
India's Industrial production came out better than estimates at 5.6% YoY. Manufacturing output is better than expectations, 5.3% MoM.
Fed Minutes were released on Wednesday. The officials hinted at the possibility of a mild recession that would start later this year. It is expected that there will be a recovery in the subsequent two years. They addressed the banking crisis as well.
Germany's CPI came out at 7.4% YoY as expected. UK GDP came out slightly lower than expected. However, other data from the UK came out better than expected. US PPI also was better than the estimates.
TCS and Infosys Results came out weak and thus, the IT sector saw weakness. HDFC Bank results came in line with the estimates.
SGX Nifty is at 17,813.
INDIA VIX stays the same at 11.9.
WEEK AHEAD
NIFTY has supports at 17,750, 17,690 and 17,575. We can expect resistances at 17,870, 17,955 and 18,040.
BANK NIFTY has supports at 42,000, 41,830 and 41,590. Resistances are at 42,200, 42,500 and 42,825.
FIN NIFTY has supports at 18,770, 18,670 and 18,500. We can expect resistances at 18890, 19,000 and 19,045.
NIFTY has the highest call OI build-up at 18,000. The highest put OI build-up is at 17,800.
BANK NIFTY has the highest call OI build-up at 43,500. The highest put OI build-up is at 41,000.

FIN NIFTY has the highest call OI build-up at 19,200. The highest put OI build-up is at 18,700.
Looking at the weekly chart, there is a strong follow-up to the previous green candles. The swing point of 17,750 in the day-chart has been broken with strength. There was a good follow-up in the day-chart to the breakout.
The rally did not see pull-backs in the last few days. A healthy rally would have minor retracements so that there are no immediate reversals.
FIIs are continuing their buying streak. DIIs did not sell heavily as well. This is a good trend.
Major events of the week are as follows:
MONDAY
India WPI

TUESDAY
UK Unemployment data

WEDNESDAY
Britain CPI
Euro CPI
THURSDAY
Germany PPI
Japan CPI
HCL Tech Results

FRIDAY
UK and Euro Manufacturing PMI
US Services PMI

SATURDAY
ICICI Results
Bulls would want IT to join the party. The financial stocks are performing well now. After an event-packed week, the next week will see the continuation of corporate earnings.
Do you expect a pull-back?
I will watch 17,750 on the downside in NIFTY. 17,955 can be watched on the upside.
Let us know your expectations for the week in the comments section!
Post your comment
No comments to display