Dalal Street Week Ahead: Nifty Analysis For April First Week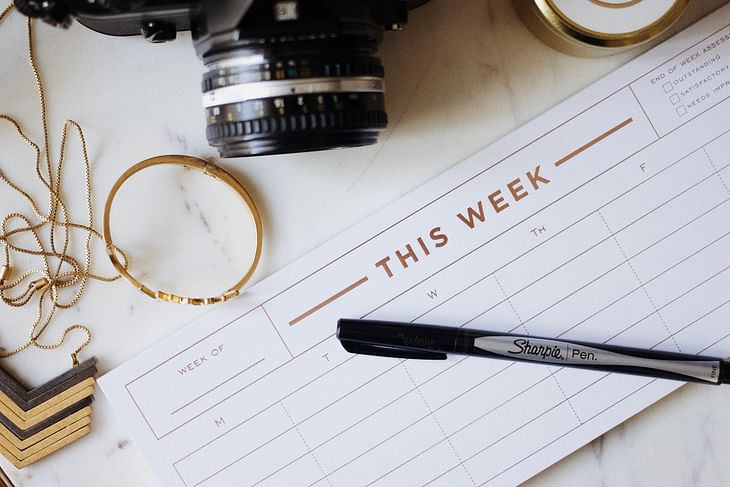 LAST WEEK
NIFTY opened the week with a small gap-up at 16,984 on Monday and had a consolidating day with volatile moves towards the end. There was a gap-up opening the next day and the index slid down. Wednesday was Nifty expiry as Thursday was a holiday on account of Ram Navami. There was a big short covering towards the close. Nifty opened with a huge gap-up on Friday and rallied continuously to close the week at 17,360, up by 415 points or 2.45%.
BANK NIFTY opened flat at 39,501 and closed slightly lower. The index consolidated on Tuesday as well. There was an up-move on Wednesday and BNF rallied after a big gap-up on Friday to close at 40,609, up by 1213 points or 3.08%.
FIN NIFTY opened flat at 17,670 on Monday. The index moved down to 17,550 and moved up after consolidation. FIN NIFTY rallied heavily with other sectors and closed at 18,059, up by 435 points or 2.47%.
IT moved up by 2.73%.
Foreign Institutional Investors net-bought shares worth Rs 2,000 crores last week.
Domestic Institutional Investors net-bought shares worth Rs 5,000 crores.
The global markets saw a heavy rally last week. Dow Jones is very near the swing point of 33,500. Once that is broken with strength, it is a sign of reversal.
Germany's inflation came out lower this time. But food prices are rising. CPI dropped from 7.8% to 7.3%.
US GDP data came out lower. But the figure is not that weak.
Jeremy Siegel, an economic expert said that the GDP projection by Fed is a sign of an imminent downturn.
The weekly candle is a strong green candle. Nifty had broken the important support of 17,094, the swing low of September. The weekly candle is bullish because of the strong day-candle formed on Friday. It was a huge gap-up and continuous rally on Friday. Let us see if the up-move can continue.
SGX Nifty is at 17,480.
INDIA VIX dropped to 12.9.
WEEK AHEAD
NIFTY has supports at 17,285, 17,245, 17,200 and 17,160. We can expect resistances at 17,390, 17,425, 17,455 and 17,590.
BANK NIFTY has supports at 40,450, 40,180 and 40,000. Resistances are at 40,700, 40,800 and 41,000.
FINNIFTY has supports at 18,000, 17,925 and 17,860. Resistances are at 18,100, 18,225 and 18,470.
NIFTY has the highest call OI build-up at 17,700. The highest put OI build-up is at 17,000.
BANK NIFTY has the highest call OI build-up at 40,500. The highest put OI build-up also is at 40,500.
FIN NIFTY has the highest call OI build-up at 18,200. The highest put OI build-up is at 17,850.
FIIs and DIIs both turned net buyers last week. This was the highlight of the last week. The coming week will see the RBI interest rate decision. We can expect a 25 basis points hike.
Major events of the week are as follows:
MONDAY
China Holiday on account of Ching Ming Festival
Germany Manufacturing PMI
British Manufacturing PMI
US Manufacturing PMI

TUESDAY
India holiday
China holiday

WEDNESDAY
China and Hong Kong holiday

THURSDAY
RBI Interest rate decision

FRIDAY
Global Markets holiday
As you can see, it is going to be a short week as the markets will be off on Tuesday on account of Mahavir Jayanti and Friday as it is Good Friday.
I will watch 17,200 on the downside in NIFTY. 17,455 can be watched on the upside.
It is a new Financial Year! Wishing you a great year of trading with discipline and management ahead!
Let us know your expectations for the week in the comments section!
Post your comment
No comments to display