Dalal Street Week Ahead: Nifty Analysis For April Final Week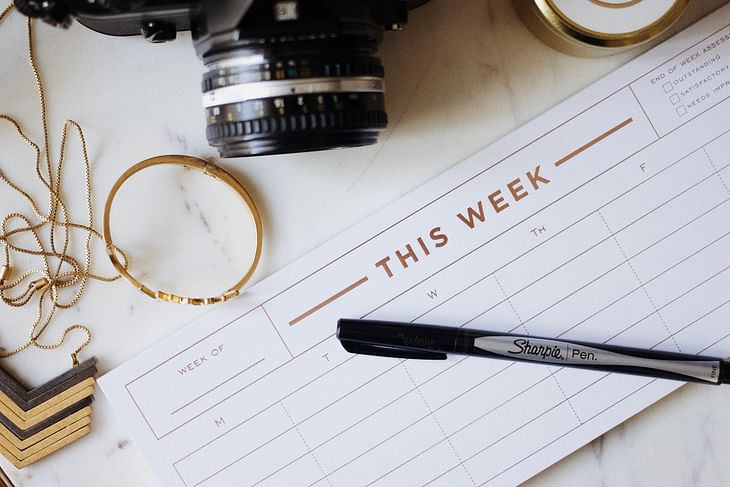 LAST WEEK
NIFTY opened the week with a gap-down at 17,736 on Monday and exhibited weakness as Infosys results dampened the sentiments. However, support was taken at 17,570, a major level from 6th April. There was recovery from there but the sellers were strong enough to lead the market to a bearish consolidation phase. There was a move below 17,570 on Friday but there was quick buying as well. NIFTY closed at 17,624, down by 204 points or 1.14%.
BANK NIFTY opened flat at 42,295 and saw a sudden down-move influenced by the general market sentiments. The index took support at 41,800 and moved up by 700 points. 42,000 provided support for the index and 42,500 showed the strength of the sellers. BNF ended the week flat at 42,118.
FIN NIFTY opened with a minor gap-up at 18,968. After an initial fall to 18,670, the index consolidated in a range of 200 points. FIN NIFTY faced resistance near 18,900 and took support at 18,670. The index closed at 18,754, down by 100 points or 0.53%.
IT fell by 5.37%.
Foreign Institutional Investors net-sold shares worth Rs 4,600 crores last week.
Domestic Institutional Investors net-bought shares worth Rs 3,000 crores.
The US markets closed slightly lower whereas the European markets closed higher. Wall Street is continuing consolidation at the top (recent top) after a rally from the recent low. DAX is very near all-time-high.
The Asian markets had a bearish week and most of the major indices closed nearly 2% lower.
The effect of Infosys results on our market was the highlight of the last week. Infosys fell by 9% on Monday. Our market has been rallying for a while without giving a pull-back and this event triggered a pull-back.
India's Wholesale Price Inflation came out at 1.34%, a 29-month low! CPI was released the previous week and was slightly lower than estimates.
China's GDP came out better than expected. Euro CPI came out in line with the estimates whereas UK CPI came out higher than expected.
UK, Germany and EU released their Manufacturing PMI data and those are below 50 and the estimates. The figure from the US was 49.1, much higher than the previous figure and the estimates.
There was a report that the government is going to hike the capital gain tax and this might have added fuel to the fall we had on Tuesday. However, the government clarified that the report was false.
Reliance results were in line with street estimates whereas HCL Tech fared better. ICICI Bank was the star as the net profits jumped by 30%, beating the estimates.
SGX Nifty is at 17,660.
INDIA VIX is at 11.6.
WEEK AHEAD
NIFTY has supports at 17,615, 17,570 and 17,425. We can expect resistances at 17,690, 17,750 and 17,835.
BANK NIFTY has supports at 42,000, 41,800 and 41,590. Resistances are at 42,435, 42,500 and 42,600.
FINNIFTY has supports at 18,670, 18,570 and 18,500. Resistances are at 18,770, 18,830 and 18,890.
NIFTY has the highest call OI build-up at 17,700. The highest put OI build-up is at 17,000.
BANK NIFTY has the highest call OI build-up at 42,500. The highest put OI build-up is at 42,000.
FIN NIFTY has the highest call OI build-up at 18,900. The highest put OI build-up is at 18,000.
The weekly candle is a bearish engulfing candle. A pull-back was expected and the retracement is below 30% of the up-move only.
To summarise the recent trend, the fall began in December and a trend reversal happened recently. However, the market is witnessing a pull-back now. There is a bearish consolidation with support at 17,570, a major level from 6th April. Breaking this level can lead to a further down-move. On the upside, we can watch 17,830.
There are so many hurdles on the upside for long-players. What they need is a bullish consolidation here or a minor pull-back rather than a sudden reversal to the downside.
FIIs turned net sellers last week.
Major events of the week are as follows:
MONDAY
_

TUESDAY
_

WEDNESDAY
_
THURSDAY
US GDP

FRIDAY
Germany GDP
Germany CPI

SATURDAY
EU GDP
I will watch 17,570 on the downside in NIFTY. 17,830 can be watched on the upside.
Let us know your expectations for the week in the comments section!
Post your comment
No comments to display