Crucial Expiry After An Eventful Week - Pre Market Analysis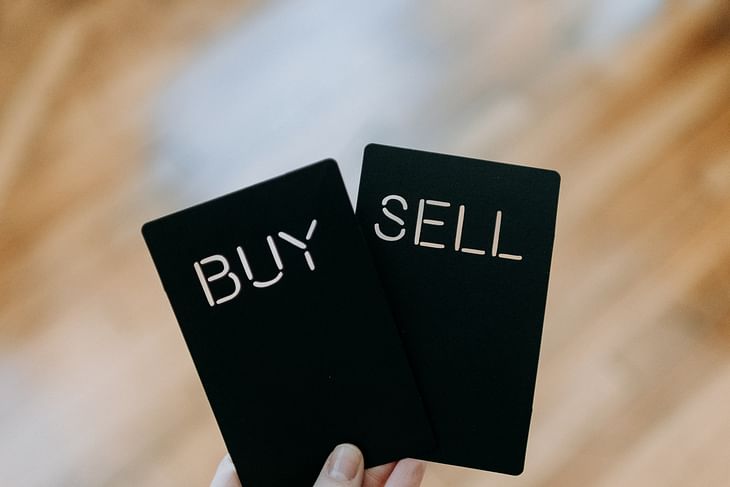 Here are some of the major updates that could move the markets today:
Stocks
Tata Motors said it has inked a pact with Everest Fleet Pvt Ltd to supply 5,000 units of XPRES-T EVs. As part of the deal, the company handed over 100 units to Mumbai-based Everest Fleet.
Wipro announced the launch of new financial services advisory company, Capco in the Middle East. Capco will offer strategic management and technology consulting capabilities to financial services firms in the Middle East to enable their transformation, digitisation, and business consolidation initiatives.
The government will sell up to 5 per cent stake in IRCTC through an offer for sale (OFS) at a floor price of Rs 680 a share to fetch up to Rs 2,700 crore. The OFS includes base issue size of 2 crore shares or 2.5 per cent stake, with an option to retain over-subscription of another 2.5 per cent, taking the total issue size to 4 crore shares or 5 per cent.
Shriram Properties has acquired a stressed project in Benglauru and will invest up to Rs 125 crore for development. The company said it has completed the 'acquisition of 'Golden Ira', a plotted development project of the Golden Gates Group that was a stressed asset with lending entities part of the IIFL Group.'
Torrent Pharmaceuticals said it has inked a pact with Boehringer Ingelheim India to co-market diabetes drug and their combinations in the country.
What to Expect?
NIFTY opened with a gap-up at 18,672 and fell in the second half followed by buying. The index closed at 18,660, up by 52 points or 0.28%.
BANK NIFTY opened with a gap-up at 44,083 and moved higher. However, there was selling in the second half and the index closed at 44,049, up by 103 points or 0.23%.
IT moved up by 1.2%.
The US markets closed in the red and the European markets also moved lower, but marginally only.
The Asian markets are trading lower.
The U.S. Futures and European futures are trading higher.
SGX NIFTY is trading at 18,680 indicating a small gap-down opening.
NIFTY has supports at 18,630, 18,575 and 18,500. We can expect resistances at 18,670, 18,730 and 18,780.
BANK NIFTY has supports at 44,000, 43,850 and 43,765. Resistances are at 44,130, 44,300 and 44,500.
NIFTY has the highest call OI build-up at 18,700. The highest put OI build-up is at 18,600.
BANK NIFTY has straddle at 44,000.
Foreign Institutional Investors net-bought shares worth Rs 400 crores. Domestic Institutional Investors also net-bought shares worth 900 crores.
INDIA VIX is at 12.9.
Fed hiked the interest rate by 50 basis points. This is positive for the market sentiments as it has been back-to-back 75 bps hikes. However, there was profit booking in the US markets. This could be due to the hawkish statement from Powell regarding projections.
The interest rate now is the highest in 15 years and we can expect that the rate will be further increased by 75 basis points by the end of next year, rather than an expected 50 bps.
Nifty has been on a fantastic rally. There was a steep down-move but quick rallies are followed by steep pull-backs. Let us see if there is going to be another round of impulsive up-moves.
Bank Nifty has taken proper support at 44K. Everything in price action looks good for further up-move. HDFC Bank is performing well and is ready for a breakout. IT should not break the swing point around 29K.
However, it is the global markets that are not supportive right now. This means Bank Nifty could open below 44K. Let us see if there is immediate buying or a second-half buying. Anyway, this is a crucial expiry day considering the eventful week we had, with inflation reports and interest rate decision.
India's wholesale price inflation dropped to 5.85%, better than the expected 6.4%. UK CPI came out at 10.7% whereas the estimate was 10.9%. We have Bank of England interest rate decision today.
Let us see if there is going to be a further down-move after the gap-down opening. I do not think that the market is not yet ready to be shorted heavily as there is enough strength in the bulls to retaliate. Let us see if there is buying today.
I will be closely watching 18,575 on the downside and 18,690 on the upside in NIFTY.
Follow us on the marketfeed app's Signal section to get real-time updates from the market. All the best for the day!
Post your comment
No comments to display