Crazy Expiry Day! - Post-Market Analysis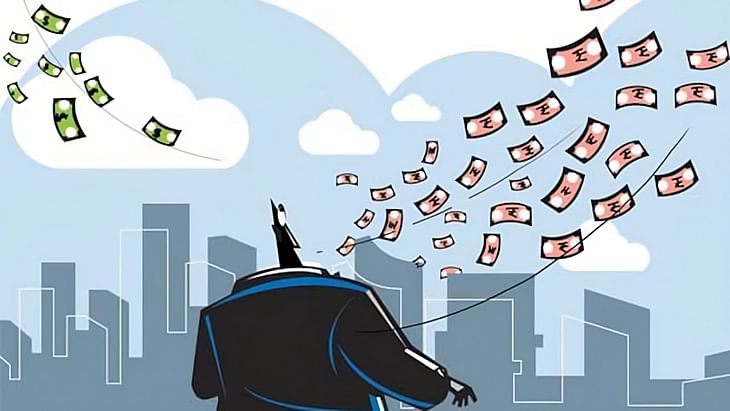 NIFTY started the day flat at 18,853. The index continued to move up close to 18,880 levels, fell, and again moved up to the same levels. It made a double-top, higher-low patterns, and fell to the 18,780 level (which is more than 100 points). Then, 18,780 levels acted as a good reversal point, and Nifty rallied up to 18,863 levels. It then made a complete U-turn and fell again, breaching the day's low. Option buyers, call sellers, and put sellers— everyone was trapped today! Nifty closed at 18,771, down by 85 points or 0.45%.
BANK NIFTY (BNF) started the day at 43,874 with a small gap-up of 15 points. The index mostly consolidated, and was not able to breach the resistance at 44,000. It faced rejections near that level and then gave a breakdown of the consolidation. BNF fell till yesterday's low of 43,700 zones, and a strong bounce-back was seen till the 44,000 round levels. The index finally gave a sharp fall again till 43,700 zones. BNF closed at 43,724, down by 134 points or 0.31%.
All indices closed flat-to-red today. Nifty PSU Bank (-1.67%) and Nifty Realty (-0.8%) fell the most.
Major Asian markets closed up to 2% in the red. European markets are currently trading in the red.
Today's Moves
Divi's Labs (+0.98%) was NIFTY50's top gainer.
Aether Industries (+8.4%) hit new record highs amid fundraising plans. The specialty chemical maker signed a pact with Saudi Aramco Tech earlier this month.
Swan Energy (+8.4%) shares jumped up to 11% today after sharing an update on its board meeting.
KIMS (+5.51) surged after SBI Mutual Funds increased its stake in the company.
Tata Steel (-2.46%) was NIFTY50's top loser. The shares turned ex-date for dividend today.
IDFC First Bank (-5.6%) falls after brokerage firm CLSA downgraded the stock to 'underperform'.
Markets Ahead
Both indices were extremely volatile within a specific range. On an hourly chart, Nifty broke down the support zone of 18,780 and made a higher low pattern. If the market goes down tomorrow and breaches today's low, we can expect Nifty to fall to 18,630 levels. Now, the immediate resistance will be the 18,820 zones, and the support to look for is the 18,750 zones.
Bank Nifty is still in our consolidation zone (43,400 and 44,200). Today, the index was not able to cross the 44,000 round level and is looking bearish. In the coming days, the first important support will be the 43,700 zones. If that is breached, we can expect 43,400 as the target. On the upside, 44,000 will act as strong resistance. If that level is broken, Bank Nifty can shoot up to 44,200 and eventually 44,500.
It was one of the toughest and most volatile expiries to trade!
Today, 18,800 had the highest put OI, and all those people had to run for cover and book losses. Even 18,900 call sellers were scared because of the insane moves in the market.
There is negativity in the global markets after US Fed Chair Gerome Powell said that higher interest rates are necessary to curb inflation.
How did expiry trading go? Are you in net profit or loss? Let us know in the comments section of the marketfeed app.
Post your comment
No comments to display