Covid Fear? High Premiums Everywhere!- Post-Market Analysis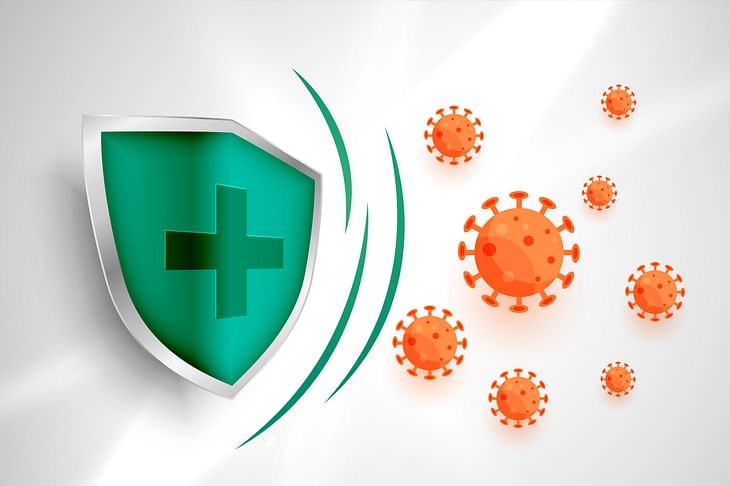 NIFTY opened the day at 18,435 with a gap-up of 49 pts. From the opening level, the index fell 300 pts to the day low. Every recovery was easily sold off today. Nifty closed the day at 18,199, down by 186 points or 1.01%.
BANK NIFTY started the day at 43,525 with a gap-up of 166 pts. The index was slowly moving down, breaking multiple supports. After breaking 43,000 it fell 600 pts, which was completely expected. Bank Nifty closed the day at 42,617, down by 741 pts or 1.71%.
FIN NIFTY started the day at 19,283 with a gap-down of 61 pts. After falling 120 pts from the opening, the index consolidated in the 19,200-19,160 zone for some time. After giving up that support zone, it fell heavily and hit a day low at 18,837. Fin Nifty closed the day at 18,925, down by 297 pts or 1.55%.
Nifty Bank (-1.7%), Nifty Auto (-1.4%), Nifty Finserv (-1.5%) and Nifty Realty (-1.6%) fell more than 1%. Nifty Media (-3%), Nifty Metal (-2.3%) and Nifty PSU Bank (-2.8%) fell the most. Nifty Pharma (+2.3%) rallied against the storm.
Major Asian Markets closed mixed. European Markets are trading in the green.
Today's Moves
Health-related stocks- Divis Lab (+5%), Apollo Hospital (+3.6%), Cipla (+3.3%) and Sun Pharma (+1.8%) closed as the Nifty 50 Top Gainers.
Thyrocare (+15.1%) Dr Lal Pathlab (+6.2%), Metropolis (+7%), Glenmark (+7.6%), Granules (+4%), Lupin (+3.5%), Biocon (+3.5%) and Auro Pharma (+3.4%) also gained.
Adani Ent (-6.3%) and Adani Ports (-3%) closed as the Nifty 50 Top Losers.
Banking and Financial stocks- IndusInd Bank (-2.1%), Bajaj Finserv (-2.1%), ICICI Bank (-1.9%), Axis Bank (-1.8%), Bank of Baroda (-3.3%), Federal Bank (-3%), IDFC First  Bank (-4%), Kotak Bank 9-1.7%) and SBIN (-1.8%) also move down.
IndiGo (-2.3%) said that flights may get impacted due to poor visibility due to winter.
Dixon Tech (-2.7%) closed in the red after a cut in mobile business revenue guidance
Markets Ahead
Why did the market fall today? The only known reason is rising Covid worries.
Health Minister conducted a high-level meeting today to review the Covid situation in the country.
Also, the Centre has asked states to increase genome sequencing of positive samples. Govt is trying to find if there are any new variants, considering the rising Covid case numbers in other countries.
I really can't say that this reason can justify today's fall. Because there are no strong warnings or restrictions from the government. But,
After breaching 43k, Bank Nifty fell nearly 600+ pts in less than 10 mins.
After failing to take support from the 19,200-19,160 zone, Fin Nifty headed straight for 18,800 levels without any intention to take support in between.
From the morning itself, the premium was unbelievable, they were very high on both Call and Put sides. 
But Nifty 50 Top Gainers are health-related stocks. So for now, with the available data, we should assume that the fall was because of Covid fear. 
The next immediate support for Nifty is at 18,070 and if it is broken we can look for the 17,750 level.
Bank Nifty's 400 pts zone around 41,500 is expected to act as a support.
Maharashtra Health Minister Tanaji Sawant will have a meeting with the officials of Maharashtra's health department, today at 5 PM.
Are you a trader for a very long time? How was the market fall during the initial days of Covid? Share your experience in the comment section below.
Post your comment
No comments to display