Consolidation Near Resistance! - Post-Market Analysis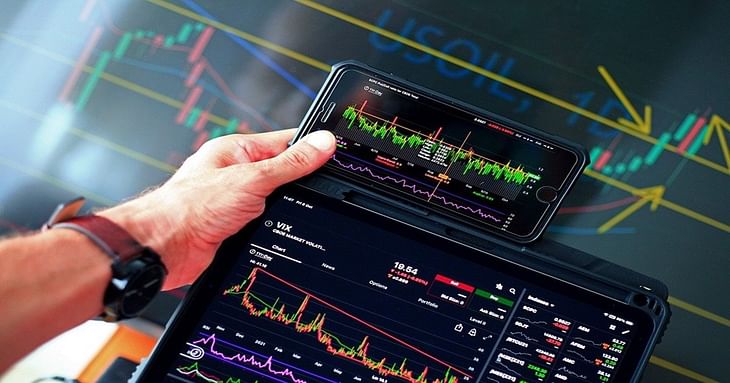 NIFTY started the day flat at 19,449 with a gap-up of 43 points. Throughout the day, the index mostly consolidated in a 50-point range between 19,410 and 19,460 levels. Nifty closed at 19,443, up by 36 points or 0.19%.
BANK NIFTY (BNF) started the day flat at 43,791 with a small gap-up of 55 points. Like Nifty, BNF mostly consolidated in a 150-point range with a bearish bias. BNF closed at 43,658, down by 79 points or 0.18%.


Nifty Realty (+1.52%) and Nifty Pharma (+1.48%) closed well in the green.

Major Asian markets closed mixed. European markets are currently trading in the red.
Today's Moves
BPCL (+3.06%) was NIFTY50's top gainer.

Shares of Prince Pipes (+15.2%) recorded its 2nd largest single-day rise after the company returned to profit in Q2 FY24.

HPCL (+7.48%) has surged ~25% in nine days in response to the company's positive Q2 results. Several domestic brokerages maintained or raised their target prices for the stock and sees potential upside.
ICICI Bank (-1.3%) was NIFTY50's top loser on the back of strong volumes.
Easy Trip Planners (-3.17%) fell sharply after the company's Q2 results triggered volatile moves in the stock price.
Markets Ahead
Major indices are holding the upper levels and respecting key resistances. So a breakout or breakdown from these key levels will decide the upcoming market trend.
Nifty: It's crucial to keep an eye on the major resistance at 19,470. If the index breaks out from that level, it could potentially move up towards 19,520 and round levels of 19,600. Meanwhile, there's strong support for the index near 19,400 levels. If it breaks down below this point, we might see a fall towards 19,350 and 19,300.
Bank Nifty: The resistance to look for in BNF is 43,700. If the index manages to breach this level, it might make its way up to 43,900. On the other hand, the support to watch out for is 43,500. If the index falls below this point, it could potentially fall to 43,300 and 43,000 levels eventually.

All eyes will be on US Federal Reserve Chair Jerome Powell's speech that might point the way for future interest rate policy.

Please join The Stock Market Show at 7 PM on our YouTube channel.
Post your comment
No comments to display