Consolidation After the Rally! Trending Expiry Tomorrow? - Post-Market Analysis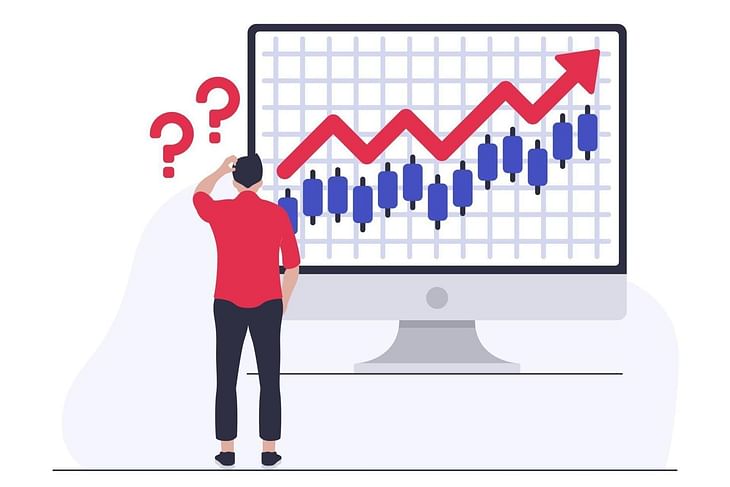 NIFTY started the day at 19,405 with a small gap-up of 16 points. The index formed a 55-point candle at opening (5-min chart), and Nifty consolidated in this range itself for the most part of the day. A few false breakdowns and immediate reversals were seen in the index. And with a strong up-move after 2:45 PM (supported by ICICI Bank, ITC, HUL), Nifty closed at 19,398, up by 9.5 points or 0.05%.
BANK NIFTY (BNF) started the day at 45,169 with a gap-down of 131 points. The index fell till the 45,000 round levels and shot back up to 45,400 round levels. BNF consolidated in this range throughout the day with negative bias. BNF closed at 45,151, down by 131 points or 0.33%.
Nifty FMCG (+1.8%), Nifty Auto (+1.6%), and Nifty Media (+1.49%) closed well in the green.
Major Asian markets closed in the red. European markets are currently trading in the red.
Today's Moves
Bajaj Auto (+5.7%) was NIFTY50's top gainer. The company launched two new bikes today— Triumph Speed 400X and Scrambler 400 X.
Samvardhana Motherson Intl (+6.05%) said it will acquire a majority stake (81%) in Japan-based auto-part maker Yachiyo Industry's four-wheeler (4W) business.
MRPL (+12.05%) surged on the back of strong volumes.
HDFC Bank (-3.18%) was NIFTY50's top loser. The stock experienced profit-booking after a 5-day rally and reporting provisional updates for Q1 FY24. HDFC also closed 3.2% in the red.
Suzlon Energy (-4.9%) fell ahead of the company's board meeting on July 7 to raise funds within a year of its rights issue.
Markets Ahead
Both Nifty and Bank Nifty have been consolidated within a range after the crazy rally. Now, we have clear resistances and supports to look at and take views accordingly.
Nifty: Important resistance to look out for will be the all-time high (ATH) level of 19,430 zones and the important support zone of 19,300. If the levels are breached on the upside, Nifty can give us an immediate target of 19,500 round levels. If the strength is still intact, we can expect the index to move to 19,550 and 19,600 eventually. if there's a breakdown on the lower side, 19,250 and 19,200 can be our first targets.
Bank Nifty: The important resistance level to watch now is 45,400 or today's high. The 45,000 round level can be an important support. If there's a breakout on the upside, the index can test the ATH of 45,600 zone again. If there's a breakdown on the downside, we can expect the index to come down to 44,700 and then 44,500.
According to Fibonacci levels, Nifty could further move up and then face a healthy correction to 19,250. Bank Nifty is already at fib support, and if this round level support is breached, it can give healthy correction till 44,800 fib supports.
As it's a weekly expiry tomorrow, markets can be volatile within a range or give us trending moves as well. Expiry days have been volatile lately. So trade with good money management, proper position sizing, and always following a system.
All markets are eagerly waiting for the release of FOMC meeting minutes today for more information on the US Federal Reserve's rate-hike path.
In other news, India's services PMI fell to a three-month low of 58.5 in June from 61.2 in May. However, it still reflects strong demand even as prices charged to consumers rose.
What levels are you watching out for expiry tomorrow? Let us know in the comments section of the marketfeed app.
Post your comment
No comments to display