Coinbase Faces SEC Probe on Crypto Listings - Top Crypto Updates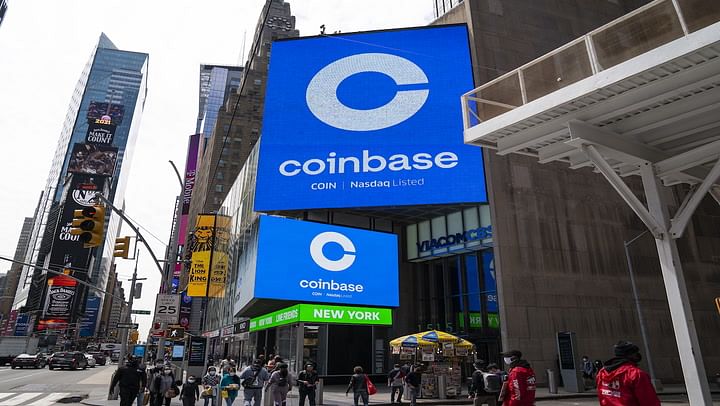 Coinbase faces SEC probe on crypto listings
As per a Bloomberg report, Coinbase Global Inc. is facing a U.S. Securities & Exchange Commission investigation into whether it improperly allowed Americans to trade digital assets that should have been registered as securities. The SEC's scrutiny of Coinbase has increased since the platform increased the number of tokens in which it offers trading.
Currently, Coinbase lets Americans trade more than 150 tokens. If those products are deemed securities, the firm would need to register as an exchange with the SEC.
Crypto prices today: Bitcoin falls 0.15%, ETH down 0.45%
Bitcoin is currently trading at $21,099.26, a decline of 0.15% over the previous day. Ethereum fell 0.45% over the last 24 hours to $1,417.46. Solana fell 0.82% to $35.65, while Cardano is trading lower by 0.63% at $0.468. Polygon (MATIC) is down 1.05% to $0.757. The global crypto market cap stands at $963.64 billion, a 4.35% decline over the previous day.
The crypto market is in the red as investors prepare for a two-day Fed meeting that is expected to see a 75-basis-point rate hike.
Tether, Bitfinex aims to build a new internet with P2P app Keet
Tether and Bitfinex CTO Paolo Ardoino has announced the launch of Keet, a blockchain-based peer-to-peer (P2P) video chat app. The app will run on the Holepunch platform, which allows users to connect via text, call, or video via distributed technology. Users can locate and connect with each other using only cryptographic key pairs upon authorization.
Titanium Blockchain CEO pleads guilty to securities fraud
The U.S. Department of Justice announced that Michael Stollery, the CEO of Titanium Blockchain Infrastructure Services (TBIS), has pleaded guilty to his role in a scheme that brought in $21 million through a fraudulent initial coin offering (ICO). Stollery called the scheme a "crypto investment opportunity," luring investors to purchase the firm's BAR token through a series of false and misleading statements. He faces up to 20 years behind bars.
Tesla records $170M impairment charge on Bitcoin
Tesla Inc. recorded a $170 million impairment charge against the carrying value of its Bitcoin holdings for the first six months of the year. An impairment charge is a process used by businesses to write off worthless goodwill. These are assets whose value drops or is lost completely, rendering them worthless. The electric-car maker also logged $64 million in gains from certain sales of its Bitcoin holdings.
Post your comment
No comments to display