Coal India's Capex Jumps 65% in Q1 - Top Indian Market Updates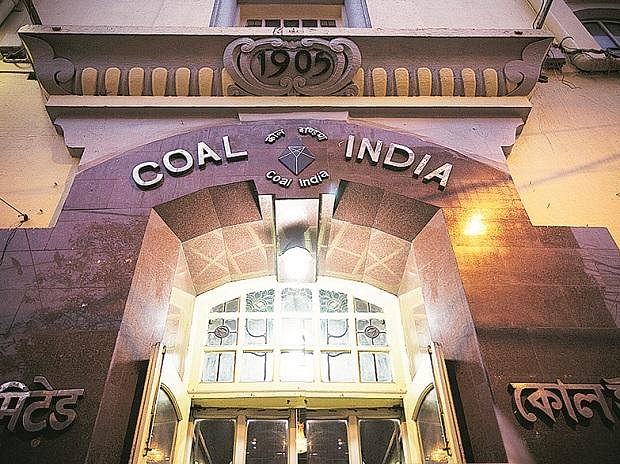 Here are some of the major updates that could move the markets tomorrow:
Coal India's capex jumps 65% in Q1 FY23
Coal India Ltd's capital expenditure (capex) rose 65% year-on-year (YoY) to Rs 3,304 crore during the quarter ended June (Q1 FY23). The company has sustained its capex growth for the ninth successive quarter. Capex under first-mile connectivity (FMC) projects rose four-fold to Rs 577 crore. Land acquisition at Rs 608 crore accounted for nearly one-fifth of the total capex basket in Q1.
Read more here.
Kalyan Jewellers to add 10 outlets before Diwali in non-south markets
Kalyan Jewellers Ltd plans to strengthen its retail footprints in the non-south market by adding 10 showrooms before Diwali. The company will invest around Rs 250-300 crore towards this expansion. Kalyan Jewellers ventured into the franchise model of business in June 2022 with the launch of its first franchise-owned outlet in Aurangabad. Of the overall 127 stores spread across India, 77 stores are in the south and 50 in the non-south regions.
Read more here.
NTPC aims to raise Rs 5,000 crore via stake sale in green arm
NTPC Limited plans to raise Rs 5,000 crore by selling a stake in a newly created green energy arm. The state-owned power generation company has appointed SBI Capital Markets to advise on the sale process. On Saturday, NTPC announced plans to hive off 15 of its renewable energy projects into NTPC Green Energy Ltd. The assets being separated have a book value of Rs 10,000 crore.
Read more here.
Paytm's lending biz clocks Rs 24,000 crore revenue run rate in Q1
Paytm's lending and disbursements business achieved a milestone Rs 24,000 crore annualised run rate in the April-June quarter (Q1 FY23). The number of loans disbursed through the platform jumped 492% YoY to 8.5 million. Paytm also reached its highest number of monthly transacting users (MTU) at 76 million on its super app in Q1. It registered a 101% YoY increase in merchant payment volumes at Rs 2.96 lakh crore.
Read more here.
Zydus Lifesciences gets final USFDA approval for Type-2 diabetes drug
Zydus Lifesciences Ltd has received final approval from the US Food & Drug Administration (USFDA) to market Empagliflozin and Metformin Hydrochloride tablets. The drug is used with proper diet and exercise to improve glycemic control in adults with Type-2 diabetes. The drug will be manufactured at the pharma company's formulation facility at the Special Economic Zone (SEZ), Ahmedabad.
Read more here.
L&T Construction secures order to build data centres in Mumbai, Navi Mumbai
Larsen & Toubro (L&T) Construction has secured significant contracts (in the range of Rs 1,000-2,500 crore) to build data centres of capacities totalling 10.8 megawatts (MW) at Mumbai and Navi Mumbai. The company will design and build the data centres and allied buildings, including fit-outs.
L&T has also received an order for the engineering, procurement, and construction of The Statue of Adi Shankaracharya at Omkareshwa ('Statue of Oneness') in Madhya Pradesh. The 108-feet high bronze statue is scheduled to be completed in 15 months.
Read more here.
SBI subsidiary signs pact with MEA for Trilateral Development Cooperation Fund
SBICAP Ventures Ltd (SVL) has signed a Memorandum of Understanding (MoU) with the Ministry of External Affairs (MEA) for establishing the Trilateral Development Cooperation Fund (TDC Fund) for joint projects with global partners. The TDC Fund will route India's commitment of ~Rs.175 crore to the Global Innovation Development Fund (GIP Fund). This fund will invest mainly in small & medium enterprises (SMEs) from India that tackle development challenges.
Read more here.
IOC, BPCL, HPCL may post Rs 10,700 crore loss in Q1: Report
As per a report by ICICI Securities, Indian Oil Corporation Ltd (IOCL), Bharat Petroleum Corp. Ltd (BPCL), and Hindustan Petroleum Corp. Ltd (HPCL) may post a combined loss of Rs 10,700 crore in the April-June quarter (Q1 FY23) on selling petrol and diesel at rates below cost. While crude oil prices soared in Q1, petrol and diesel rates were not revised. This led to marketing losses which offset strong refining margins. IOCL, BPCL, and HPCL control 90% of the retail petrol and diesel sales in India.
Read more here.
Post your comment
No comments to display