Coal India Exploring Green Mining Tech - Top Indian Market Updates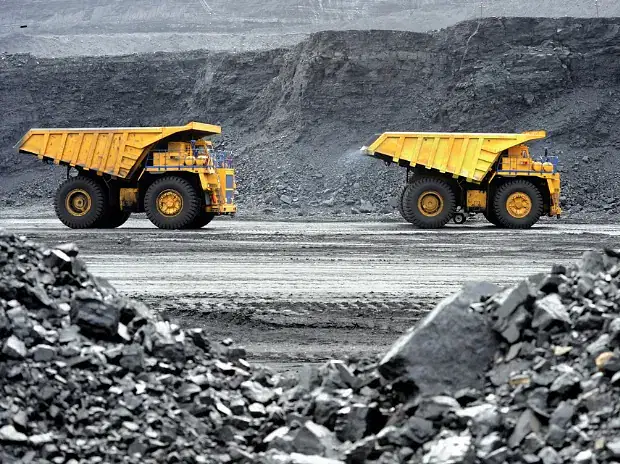 Here are some of the major updates that could move the markets tomorrow:
Coal India exploring green mining technologies
Coal India Ltd is exploring the deployment of green mining technologies in its mines to minimise adverse environmental impact. The company aims to ramp up its underground (UG) production four-fold to 100 million tonnes (MTs) by FY 2030. UG output is environmentally clean, minimally invasive on land degradation, and society friendly. Around 70% of India's coal reserves are favourable for UG mining.
Read more here.
PVR launches its first multiplex in Patiala
PVR Limited launched its first multiplex in Patiala, Punjab. The new multiplex is located on the Rajpura Highway, with a total seating capacity of 621 people. The company now has 63 screens in 12 properties in Punjab. In FY23, PVR launched 858 screens at 174 properties in 75 cities (India and Sri Lanka).
Read more here.
Reliance considering buying out Revlon in US: Report
According to an ET Now report, Reliance Industries Ltd (RIL) may buy out Revlon Inc., days after the cosmetics giant filed for bankruptcy. The New York-based multinational company deals in cosmetics, skincare, fragrance, and personal care. Revlon failed to keep pace with changing tastes, and sales have fallen sharply over the past few years. It has been losing market share to big rivals like Procter & Gamble and newcomer cosmetic lines.
Read more here.
Jio adds 16.8 lakh subscribers in April; Bharti Airtel gains 8.1 lakh users
Reliance Jio Infocomm gained 16.8 lakh mobile subscribers in April 2022, taking its total user base to 40.5 crore. Bharti Airtel added 8.1 lakh users, and its total mobile subscriber count rose to 36.11 crore. Vodafone Idea lost nearly 15.7 lakh mobile subscribers during April. Data from the Telecom Regulatory Authority of India (TRAI) showed that India's total wireless subscribers count increased marginally to 114.3 crore at the end of April 2022.
Read more here.
Delhivery announces 'guaranteed' same-day delivery across 15 cities in India
Delhivery Ltd has launched its 'guaranteed' same-day delivery (SDD) service in 15 cities across India. This new service will allow direct-to-consumer (D2C) brands to deliver their webstore orders on the day the order is received. Delhivery will partner with brands and identify fast-moving Stock Keeping Units (SKUs). These units will be stocked in warehouses within a city, close to the end consumer.
Read more here.
HUL, Wipro Enterprises get HC relief in case against USV
The Bombay High Court (HC) has restrained USV Pvt Ltd, the Indian distributor of German skincare brand Sebamed, from "disparaging" or "infringing" the brands owned by Hindustan Unilever Ltd (HUL) and Wipro Enterprises Pvt Ltd in any manner. In January 2021, HUL approached the HC, seeking its intervention to restrain USV from running ads that allegedly defamed its Lux, Pears, and Dove brands. Wipro Enterprises also petitioned the court on similar grounds with regard to its Santoor brand.
Read more here.
Aster DM to open 550-bed super specialty hospital in Trivandrum
Aster DM Healthcare Ltd has launched a 550-bed super-specialty hospital in Trivandrum, Kerala. The company will invest around Rs 500 crore for the entire project, with the first phase having a capacity of 350 beds. Phase-1 is expected to be operational by FY26. This would be the company's 7th hospital in Kerala and the 16th in India.
Read more here.
HDFC Life to raise up to Rs 350 crore debt capital via bonds
HDFC Life Insurance Company's board has approved a proposal to raise up to Rs 350 crore through the issuance of 3,500 non-convertible debentures (NCDs). The bonds will carry a coupon rate of 8.2% per annum. It will be listed on the wholesale debt market segment of the National Stock Exchange (NSE).
Read more here.
Deltatech Gaming files DRHP for Rs 550 crore IPO
Deltatech Gaming Ltd., a digitally native, technology-led gaming platform, has filed the Draft Red Herring Prospectus (DRHP) with market regulator SEBI to raise Rs 550 crore through an Initial Public Offering. The IPO comprises a fresh issue of equity shares worth up to Rs 300 crore and an offer-for-sale of Rs 250 crore by Delta Corp Ltd (promoter).
Read more here.
Post your comment
No comments to display